When traveling we seek to enjoy the best possible experience. In Cusco, the local culture and way of life is accessible to all who visit.
The former capital city of the Incas has a wonderful and mesmerizing culture, with strong roots and an amazing mix of customs both traditional and modern.


1. Visit the San Pedro Market
One of the liveliest markets of the city, the San Pedro Market with its colorful veggies, fruit and meat stalls would offer you plenty of Instagram-friendly moments. If you are looking forward to a cheap lunch then make sure to head to the tamale and empanada sellers or the little eateries serving a 2-course meal at a really cheap price.

2. Discover Mendivil's Workshop
The Mendivil Workshop keeps its doors open for travelers to discover the beautiful pieces made by Hilario Mendivil, one of the most renowned artisans of the country. His work is composed of long-necked virgins and saints, now carried on by his sons.

3. Stay in a charming colonial house
In Cusco there are unique hotels located in charming colonial houses. Quinta San Blas and Cuesta San Blas Hotels are two of these type of hotels, completely restored and combining style and luxury with comfort.

4. Make a payment to the Earth
The payment to the Earth has been practiced in the Peruvian Andes since the time of the Incas. This traditional rite of the Andean worldview is the way people from the highlands thank the spirits of nature for the benefits they provide. They bury offerings in Mother Earth (Pachamama), the goddess of fertility and source of life.

5. Visit the Qaytu Kausay community
The Qaytu Kausay community offers visitors a local and unique experience. The women weavers of the community will show you their process for dying and weaving textiles with natural resources.

6. Visit the Pisac Craft Market
The village of Pisac has a famous market that extends along its main square. Visit the dozens of stalls that display and sell products created by the village residents. You can find incredible textiles, paintings, carvings, and replicas of ancient Inca pieces.

7. Enjoy a biking tour in the Sacred Valley
Enjoy a nice bike ride through the scenic Sacred Valley with the promise of tasty artisanal beer at the end of the ride. The Sacred Valley is home to a world-renowned brewery, the perfect end point for your bike ride in the Sacred Valley.

8. Come in contact with local culture and food at a corn-producing farm
The wonderful Hacienda Sarapampa offers a cultural experience in the Sacred Valley, featuring Cusco's Giant White Corn as the highlight. This variety is unique, given its large size and Inca origins. Hear about its cultivation and processing, then be treated to a special private lunch and a Peruvian Paso horse show.

9. Participate in a demonstrative cooking lesson in Piuray
Lake Piuray is a magical place. Enjoy the unique culinary traditions of the Peruvian highlands in a beautiful lakeside setting, bringing you closer to the fascinating Andean culture.

10. Visit the Huilloc community
During a visit to the Huilloc community, participate in their daily activities and learn their Andean customs. Men can help work the land while women participate in the cooking. By the end of your visit, you'll feel closer to their amazing culture.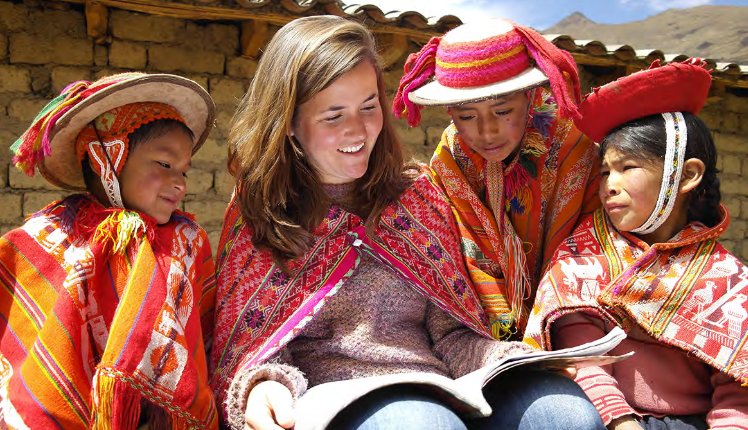 Now that you're here:
We're asking you, our reader, to make a contribution in support of our digital guide in order to keep informing, updating and inspiring people to visit Peru. Why now? In our near 20-year journey as the leading English-language source on travel in Peru, we've had our fair share of ups and downs-but nothing quite like the challenges brought forth in the first quarter of 2020.
By adapting to the changing face of the tourism and travel industry (on both local and international levels), we have no doubt we will come out stronger-especially with the support of our community. Because you will travel again, and we will be ready to show you the best of Peru.
Your financial support means we can keep sharing the best of Peru through high-quality stories, videos and insights provided by our dedicated team of contributors and editors based in Peru. And of course, We are here to answer your questions and help whenever you need us.
As well, it makes possible our commitment to support local and small businesses that make your visit an unforgettable one. Your support will help the people working in these industries get back on their feet once the world allows us to make our dream of enjoying everything Peru has to offer a reality again-from its mouthwatering gastronomy, thriving Amazon and archaeological wonders such as Machu Picchu.
Together, we will find a way through this. As a member of our community, your contribution, however big or small, is valuable.
Support Traveling & Living in Peru from as little as $1 - and it only takes a minute. Thank you!