If you know a Peruvian or have been in Peru long enough, you know we take our food extremely seriously. And this fervor does not stop at the vegetarian dishes. Contributor Lola Sanchez-Carrion shares her picks for the best vegetarian restaurants in Lima and Cusco.
I grew up most of my life in Lima, the culinary capital of the world. During my last few years in high school, I decided to become a vegetarian, which you can imagine was controversial to say the least.
"Why would you do that when there are so many things you are going to miss out on?"
And in many ways they were right. No more lomo saltado. Goodbye, my dear ají de gallina. Chau to empanadas and pollo a la brasa.
But, lucky for me, the vegetarian fad was catching on in Lima. Despite being a place with deeply traditional foods and recipes, we are also a place of progressive, environmentally conscious people that are, more and more so, diving into a meatless diet.
So if you are traveling to Peru and happen to be a vegetarian, do not fret! We've got you covered. But, it's important to note that finding restaurants with menus that are fully vegetarian will be close to impossible. Peruvians don't let go of their meat too easily. With that said, there are plenty of places with options. Here are some of the best in Lima and Cusco:
Lima
1. La Bodega Verde – Jirón Sucre 335-A Barranco, Lima, Perú.
Perfect for solo travelers that want to get a quick bite while they work or read. 
La Bodega Verde is great for breakfast, with smoothies, bowls, coffee, eggs, and sandwiches, and lunch with their hearty salads and wraps. They also have one of the largest assortments of tea I've seen in Lima. My personal favorite? The Vegetarian Bruschetta (photographed) and Vegan Chocolate Cheesecake.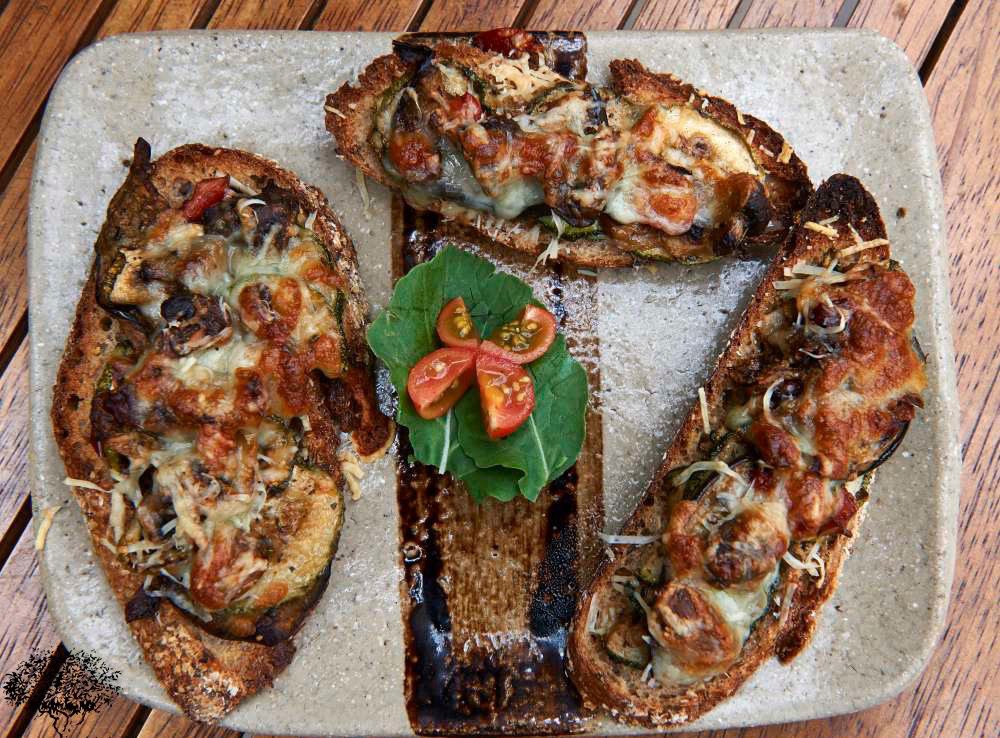 2. Nanka – Ca. Manuel Bañón 260, San Isidro, Lima – Perú
Peruvian food meets organic, environmentally conscious cooking.
Not completely vegetarian, but all organic and locally grown, Nanka is great if you're traveling with non-vegetarians because the options are endless for both parties. Some of the veggie highlights include the Nanka Fajitas (photographed), Vegetarian Luxury Salad, and the Artichoke Ravioli.
Did I mention the beautifully crafted dishes and top-notch service?
3. Armonica Café – Avenida La Mar 1167, Lima 18, Peru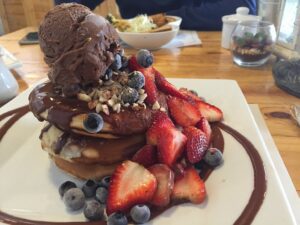 Located on La Mar, one of Lima's top streets for all things food-related.
They have plenty of healthy vegetarian salads and main dishes, but they really bring it home with the desserts. Come here for the stack of Instagram-worthy pancakes, a multi-layered chocolate cake baked with quinoa flour, and gluten-free waffles topped with ice cream and berries (photographed).
Cusco
4. Morena – 348-B Calle Plateros, Cusco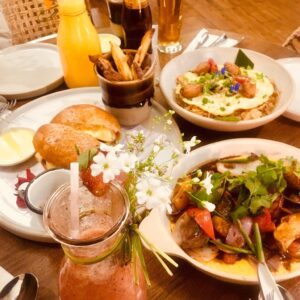 Morena is a truly contemporary twist on Peruvian cuisine.
They have vegetarian-friendly Peruvian classics like causa, a layered potato dish usually filled with meat or fish (quinoa and avocado are used instead), or chaufa, the Peruvian version of fried rice (adding extra veggies instead of meat). Great options are available for non-vegetarians too. The ambiance is prime and the restaurant is beautifully decorated with street art.
Don't miss out on their cocktails. The Mango Limo Margarita and Passion Fruit Sour are some of their best.
Simple menu and quality beer.
Come for the hearty pizzas freshly baked in their adobe oven. Pair them with a salad and you're good to go. Pastas are also great and generously served.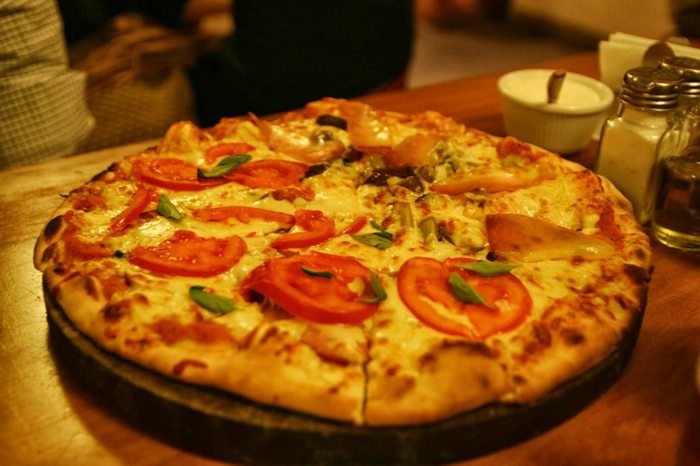 Important to note: they only take cash.
General tip for eating like a vegetarian at a non-veggie restaurant:
Peruvians are known for their incredible hospitality, so if you have a dietary restriction at a restaurant that doesn't have veggie-friendly dishes, just let the waiter know. If they can't accommodate a specific dish, they will go out of their way to whip up something that will leave your stomach filled to the rim, but smiling with satisfaction. Remember, we take our food seriously, and we want you to know how good it is.
For even more vegetarian (and vegan) restaurant recommendations, peruse our plant-based restaurant reviews here.
Comments
comments