There are many ways for a traveler to experience the Amazon. Some take the urban route, others seek out hidden lodges, and others seek the adventurous routes. Here's how to experience it on a cruise ship.
Why take an Amazon cruise?
By taking an Amazon cruise you get the chance to navigate many rivers, meaning that you'll discover some of the jungle's best-kept secrets. Some people aim for luxury experiences, inviting passengers to enjoy their surroundings in ultima­te splendor from the moment they set foot on the vessel. Others are more specialized, leading groups on bird watching and fauna observing tours.
De­pending on what you decide, you can spend your time swimming with dolphins, walking through tree canopies, visiting a number of lagoons, fishing for piranha, or just relaxing on the boat, enjoying the scenery. The options are as varied as they are tempting.
These are the dolphin cruise options: Delfin I and Delfin II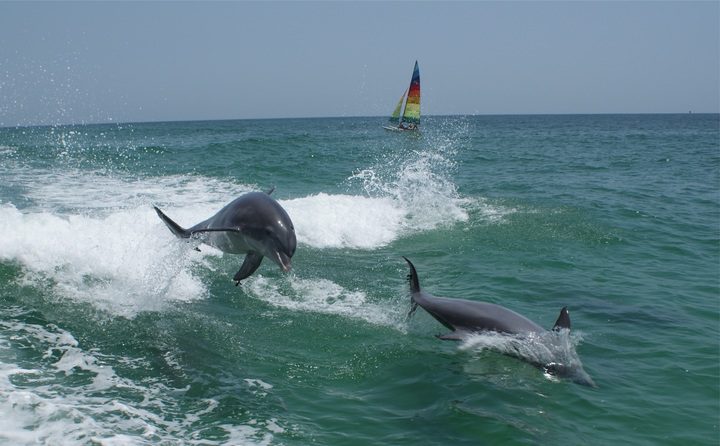 The charm of the Delfin I and its larger sibling the Delfin II: as a passenger you're made to feel at home. On this journey, we had the pleasure of experiencing a voyage on the smaller, more intimate ship, the Delfin I. The decor is exquisite, with its warm, earthy tones and wood. The rooms are ample and inviting, and two of the four suites offer private verandas and plunge-pools overlooking the river. The deli­cate, gourmet meals are prepared daily, and incor­porate fresh, local Amazonian ingredients. If pas­sengers decide to go piranha fishing and make a catch, they have the option of being served their fish for dinner, cooked to golden perfection. The Delfin I also boasts an open-air bar on its top floor, where passengers can enjoy a refreshing beverage while connecting to their surroundings. Due to its small size, the ship offers personalized service.
Our journey began at sunset. We departed from the port of Nauta towards the Pacaya Samiria National Reserve. The adventures started with an exploration of Belluda Caño, where bromeliads, iguanas, pa­rrots, squirrel monkeys, and butterflies abound. We then explored the Dorado River to look for dolphins, followed by the Puinahua and Pacaya Rivers. We boated around the Atun Poza Lake, stopped for a visit to the Puerto Miguel Community, went down the Yanapa River, and finally arrived into the basin where the Ama­zon River is born.
Aqua Expeditions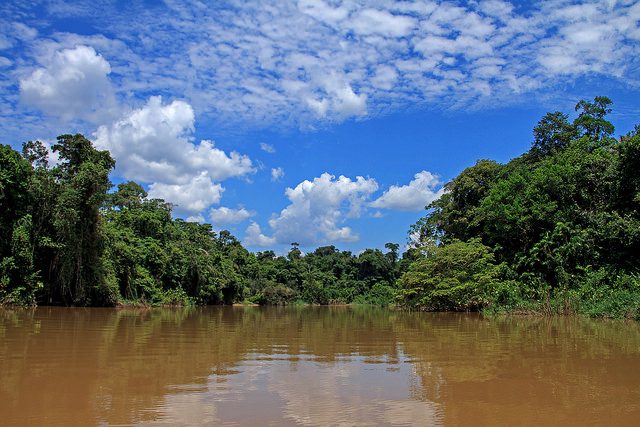 Aqua Expeditions has two ships: the Aria and the Aqua. These luxury vessels are ample and modern, offering four to seven-day journeys. There is a gourmet restaurant aboard the ship that serves delicious food made with Amazonian ingre­dients, as well as a small store where passengers can buy amenities. The rooms are large and have panoramic views of the river. The deck is a perfect place to rest and reconnect with the surroundings. Both ships have an outdoor lounge, and the Aria, a small gym. The journey is similar to that offered on the Delfin I and II and includes day-trips on smaller boats, and jungle walks.
The Amazon eco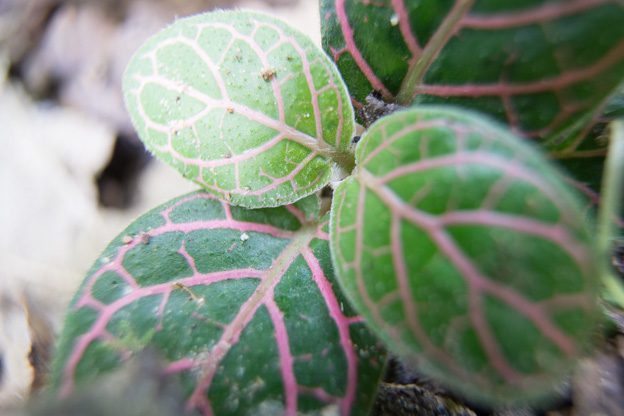 The Amazon Eco is a different story. Rather than luxury, this cruise ship focuses on specialized jour­neys in a comfortable, remodeled vessel from the days of the rubber boom. Directed by Doctor Ri­chard Bodmer and his wife, Tula Fang – who also own the Casa Morey in Iquitos – the Amazon Eco offers adventures for passengers who want to im­merse themselves in nature and research. Some are volunteers with Earthwatch, others are students, and then there are those who are driven by perso­nal interest. The Amazon Eco collaborates with the Durrell Institute of Conservation and Ecology (DICE), Operation Wallacea (OpWall), and the British Schools Exploring Society (BSES).
The Estrella Amazonica
This luxury ship is the newest of its kind. Offering ample, premium rooms with elegant details, and private balconies that overlook the river, this 31-per­son vessel makes journeying through the Amazon a one-of-a-kind experience. The dining room, sa­lons, and observatory lounge all share the same simple, elegant decor and warm tones. The meals served on board are prepared with local ingre­dients, and focus on recreating Amazonian cuisine with a gourmet twist. Excursions are generally se­ven days and seven nights long but can be exten­ded if so desired.
YOU MIGHT ALSO LIKE
SUNRISE TO SUNSET: PERUVIAN AMAZON CRUISE BY DRONE (VIDEO)
OVER THE WEEKEND: AMAZON CRUISE (PHOTOS)
3 REASONS WHY AN AMAZONIAN CRUISE MIGHT BE RIGHT FOR YOU
Credit: Ultimate Journeys Peru
Cover Photo: Google Images
Now that you're here:
We're asking you, our reader, to make a contribution in support of our digital guide in order to keep informing, updating and inspiring people to visit Peru. Why now? In our near 20-year journey as the leading English-language source on travel in Peru, we've had our fair share of ups and downs-but nothing quite like the challenges brought forth in the first quarter of 2020.
By adapting to the changing face of the tourism and travel industry (on both local and international levels), we have no doubt we will come out stronger-especially with the support of our community. Because you will travel again, and we will be ready to show you the best of Peru.
Your financial support means we can keep sharing the best of Peru through high-quality stories, videos and insights provided by our dedicated team of contributors and editors based in Peru. And of course, We are here to answer your questions and help whenever you need us.
As well, it makes possible our commitment to support local and small businesses that make your visit an unforgettable one. Your support will help the people working in these industries get back on their feet once the world allows us to make our dream of enjoying everything Peru has to offer a reality again-from its mouthwatering gastronomy, thriving Amazon and archaeological wonders such as Machu Picchu.
Together, we will find a way through this. As a member of our community, your contribution, however big or small, is valuable.
Support Traveling & Living in Peru from as little as $1 - and it only takes a minute. Thank you!