Peru offers some of the best places to surf in South America and is often host to numerous high profile surfing competitions.
Looking forward to basking in the glorious beaches of Lima while catching some good waves?
Lima has a lot of options for you when it comes to surfing.
If you are thinking about hitting the waves without having to go far from the city then keep reading this post where we will be discussing the top 3 surfing destinations in and around the capital.
1. La Herradura
Lima has over a dozen surfing points but none of them can beat the charm of La Herradura which is often thought of as the
best point break in the capital.
Surfing at La Herradura would give you steep waves which break on the cliffs on the southern side of a horseshoe-shaped bay. [caption id="attachment_140030" align="alignnone" width="624"]
La Herradura (Photo:
Inka Surf
/ Facebook Public Domain)[/caption]
The waves at this spot could sometimes reach a height of a whopping 12 feet!
When the swell from the south starts coming in strong, you can be ready for the greatest surfing experience of your life.
Ideally, you need to aim for the mid and the low tide if you are aiming to catch the best waves.
This beach is also lined with some of the best restaurants and cevicherias (ceviche restaurants) of Lima which is sure to quell your hunger. Make sure to head to the
El Salto del Friale
to satisfy your post surf hunger. [embed]https://www.youtube.com/watch?v=6WdySjfCcb0[/embed]
2. Punta Hermosa
The home break of
Sofia Mulanovich
, Peruvian surfer, a champion of the World Surf League (first Peruvian surfer to hold that title and first South American to win the World Title), and the new ambassador for the 2019 Panamerica Games,
Punta Hermosa is an hour's bus ride from Lima. 
Here you will be able to choose from a variety of different surf, from point breaks to beach breaks. Surfers of all skill level can practice their art in this fabulous beach close to Lima.
[caption id="attachment_140034" align="alignnone" width="624"]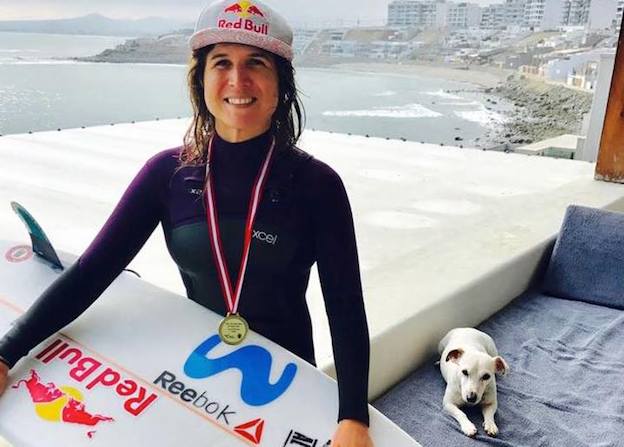 Sofia Mulanovich in Punta Hermosa (Photo:
Vibras Mag
/ Facebook Public Domain)[/caption]
If you want to go for bodyboarding then just get your flippers and head to the Playa Africa where you will be able to shred the steep surf breaking on the sandy coasts. When you get too hungry after all the activity you can always treat yourself to some chilled
cerveza
 (beer) or fresh ceviche at one of the beachside stalls. Pros can keep an eye out for the Humboldt current swells at the Playa Norte where the notorious Pico Alto wave sometimes reach a height of 40 feet breaking about a mile offshore.
3. Cerro Azul
Beginners can go to the Cerro Azul
- about two hours south of Lima which is a fantastic spot to upgrade your skills with easy waves. Cerro Azul comes with a sandy beach with a few rocks and the best time to visit this beach is the winter mainly because of the amount of swell. [caption id="attachment_140032" align="alignnone" width="624"]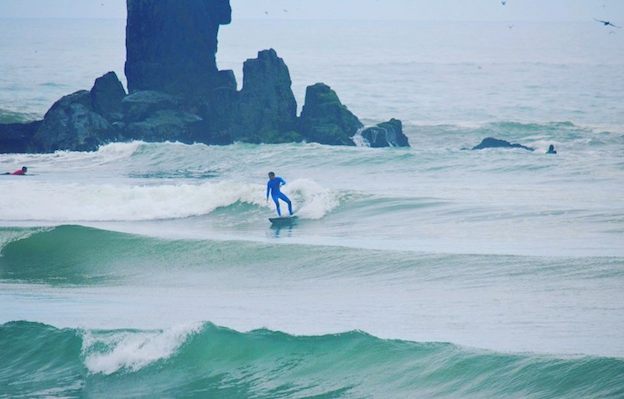 Cerro Azul (Photo:
Surf Fit
/ Facebook Public Domain)[/caption] This beach, however, is
surf friendly every day of the year
and the serene surroundings of this beach far from the hustle and bustle of Lima makes this a rather favourite spot for surfers.
All these spots are conducive to surfing all year round, although the winter time can be quite foggy. The best-known spots are crowded most of the year but you can always find some secluded areas if you keep a lookout or walk further down the beach.