Paracas or El Chaco is a lovely beach town in the south of Peru which is around 235 km from Lima. Find out why this is a popular spot for tourists looking to take a few days break.
This little town is best known as a launching pad for a trip to the Islas Ballestas. But, it's also a charming spot where you will never be lacking for things to do. Here are the top 5 things to do in Paracas.
1. Day trip to Islas Ballestas
Islas Ballestas, which has earned the nickname of 'poor man's Galapagos', can be reached by a boat from the Paracas harbor. One of the top attractions in Paracas, the Islas Ballestas would offer you glimpses of bottlenose dolphins circumnavigating your boat while the rock with the Candelabra is definitely not to be missed. Make sure to carry your hat and bring sunscreen since there isn't anything by way of shade during your entire boat trip.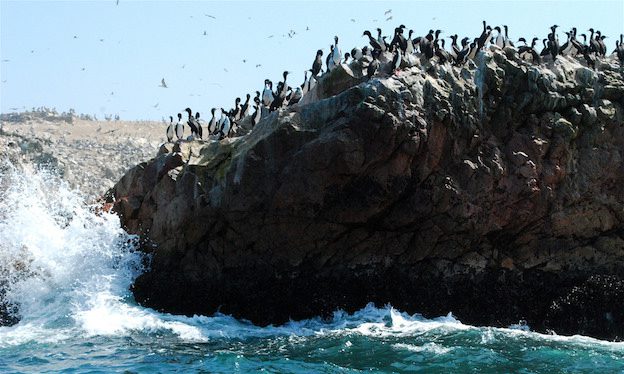 2. Paracas National Reserve
The Paracas National Reserve is a must visit while you are in the town. The reserve comes with a vast expanse of desert which has been created for protecting the biodiversity of the surrounding area. Once you cross all that sand, you will get to see some mind-blowing sights.
The area where the desert meets the sea is sure worth a few photographs. While away the time on the deserted beaches and spot the flamingos, lizards, and birds which come your way. The Visitor Centre of the National Park has a number of exhibits so you can easily spend an hour there.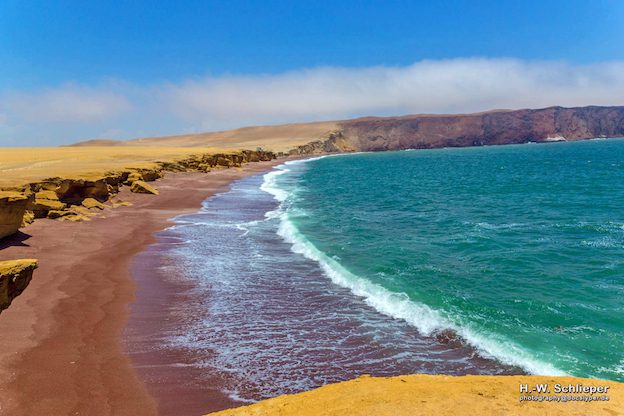 3. Tambo Colorado
The Inca outpost of Tambo Colorado is about an hour's drive from the town of Paracas. The place derived its name from the red paint which once entirely covered its adobe walls. One of the most well preserved archaeological sites of the area, the Tambo Colorado once used as an administrative base and religious center of the Inca people.
The Temple of the Sun and the Inca Palace are the two most interesting structure of the ruins.

4. Centro de Interpretacion
Situated at about the distance of 1.5 km from the entrance of Reserva Nacional, this modest interpretation center offers exhibits on archaeology, flora and fauna and even a 12 minutes video screening mainly aimed at the young ones. There is a bay right in front of this complex which is surely one of the coolest spots to view the Chilean flamingos from.
You will also find a walkway leading to a lookout from where you can do some great bird watching between June to August.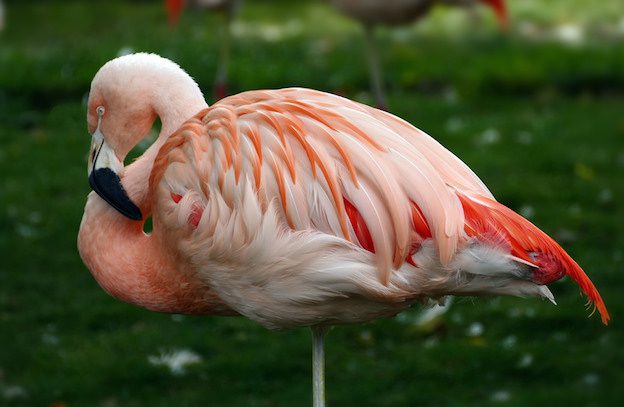 5. Paracas History Museum
Although most of the archaeological stuff found from this region have been shipped off to Lima, the Paracas History Museum is home to a large collection of elongated human skulls belonging to the Paracan royalty who mysteriously died around 2,000 years ago.
If you are still wondering how to spend your time in Paracas then make sure to walk around on foot and visit the numerous cafes and souvenir shops. Misk'i is one of the most popular tourist resto-bar where you can catch up with fellow travellers in the evenings.
Cover photo: Amaraphotos.com
Now that you're here:
We're asking you, our reader, to make a contribution in support of our digital guide in order to keep informing, updating and inspiring people to visit Peru. Why now? In our near 20-year journey as the leading English-language source on travel in Peru, we've had our fair share of ups and downs-but nothing quite like the challenges brought forth in the first quarter of 2020.
By adapting to the changing face of the tourism and travel industry (on both local and international levels), we have no doubt we will come out stronger-especially with the support of our community. Because you will travel again, and we will be ready to show you the best of Peru.
Your financial support means we can keep sharing the best of Peru through high-quality stories, videos and insights provided by our dedicated team of contributors and editors based in Peru. And of course, We are here to answer your questions and help whenever you need us.
As well, it makes possible our commitment to support local and small businesses that make your visit an unforgettable one. Your support will help the people working in these industries get back on their feet once the world allows us to make our dream of enjoying everything Peru has to offer a reality again-from its mouthwatering gastronomy, thriving Amazon and archaeological wonders such as Machu Picchu.
Together, we will find a way through this. As a member of our community, your contribution, however big or small, is valuable.
Support Traveling & Living in Peru from as little as $1 - and it only takes a minute. Thank you!