Archeologists dug through six meters of soil to find what is most likely a ceremonial structure in the shape of a pyramid used 5,000 years ago in Ancash.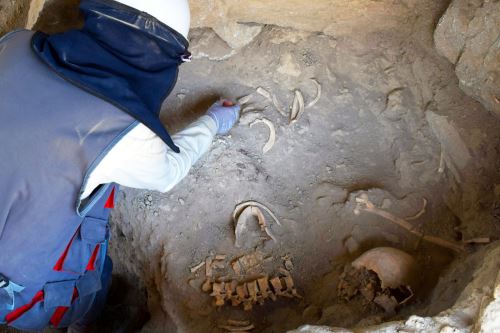 Here's the latest of what is being unearthed at the Sechin archeological site in Casma, Ancash. Not long ago, the team of archeologists in charge found a fossil of a thousand year-old dog. Now, a pyramid-like structure was discovered six meters below the ground.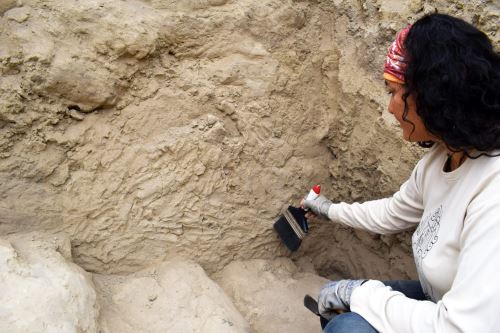 Andina reports that the archeological team, led by archeologist Monica Suarez, uncovered a structure made out of steps in the central part of the site's main building. The structure rises 3.2 meters high (at least) and has the width of 5 meters.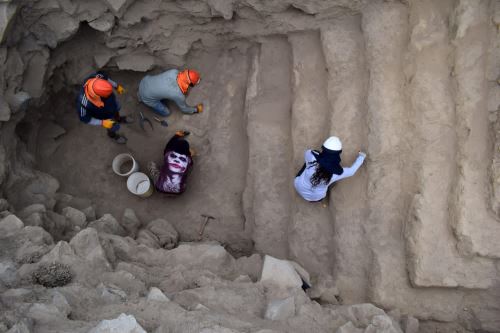 The architecture of the structure and other findings uncovered within it leads the team to believe that it was used for ceremonial purposes. Generally, structures with steps in pyramid form were used for ceremonies aimed at attaining higher or elevated levels of spirituality. A skull of an adult and another of a child were also found onsite, along with a body that was dismembered, furthering the researchers' hypothesis.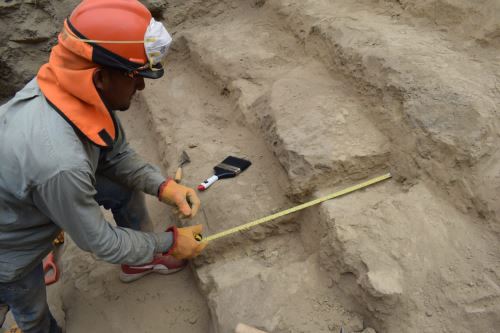 Source: Andina
All photos: Andina
Now that you're here:
We're asking you, our reader, to make a contribution in support of our digital guide in order to keep informing, updating and inspiring people to visit Peru. Why now? In our near 20-year journey as the leading English-language source on travel in Peru, we've had our fair share of ups and downs-but nothing quite like the challenges brought forth in the first quarter of 2020.
By adapting to the changing face of the tourism and travel industry (on both local and international levels), we have no doubt we will come out stronger-especially with the support of our community. Because you will travel again, and we will be ready to show you the best of Peru.
Your financial support means we can keep sharing the best of Peru through high-quality stories, videos and insights provided by our dedicated team of contributors and editors based in Peru. And of course, We are here to answer your questions and help whenever you need us.
As well, it makes possible our commitment to support local and small businesses that make your visit an unforgettable one. Your support will help the people working in these industries get back on their feet once the world allows us to make our dream of enjoying everything Peru has to offer a reality again-from its mouthwatering gastronomy, thriving Amazon and archaeological wonders such as Machu Picchu.
Together, we will find a way through this. As a member of our community, your contribution, however big or small, is valuable.
Support Traveling & Living in Peru from as little as $1 - and it only takes a minute. Thank you!