It was a very special day. For hours we rode along the river without meeting another human being. The photographer Norbert Böer, the local skipper, and I were lost in the middle of the vast expanse of the Amazon river, known as the stream of fantasy by the Frenchman Jules Verne in one of his novels.
The next town upriver was a day's journey away, and the next town downriver would have taken three days. Due to the many side channels and sandbars, we were aware of the risk that we'd get lost, especially in the early evening when the light would start to seep away. It was only then that we felt a reprieve from the heat when temperatures would drop to a pleasant 24 degrees.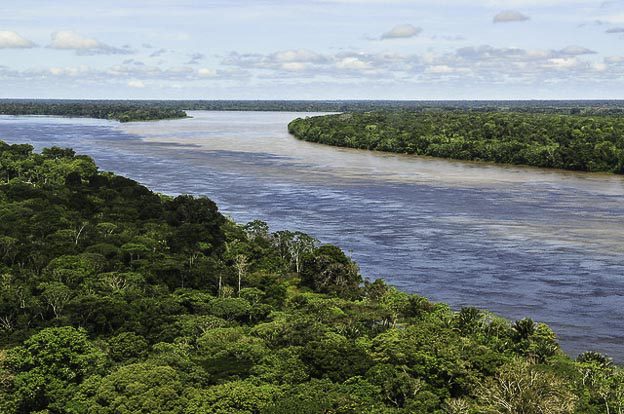 On the following morning, dusk broke in the tropics in a flash as if somebody had turned on a light switch. It seemed to get hotter by the minute, and by midday the heat became unbearable. The broad waters of the river shot sunrays back to our faces and onto our skin.
Although the days passed by and blended into one another, the calendar showed December 24th. My friends Piotr and Joe were paddling alongside our boat on the long, wide river every day, across a distance of exactly 7,025 endless kilometers from the high Peruvian Andes and into the Amazon's wide mouth in the Brazilian Atlantic. The two men challenged God's magnificent natural spectacle into a competition that was both joyful and exhausting.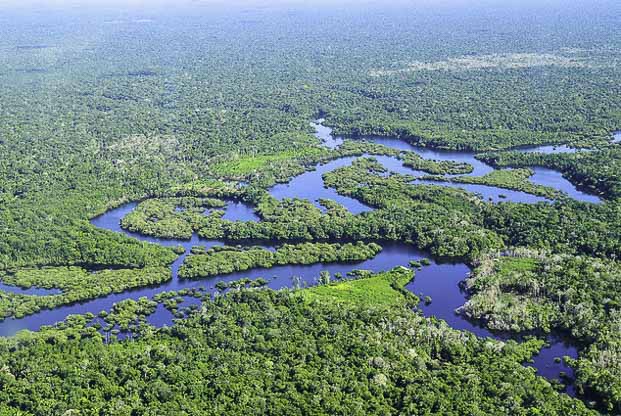 The exile Pole Piotr Chmielinski and the Californian Joe Kane wanted to be the first to conquer the Amazon from the source to the mouth in a paddleboat. Slowly our motorboat approached the small, maneuverable canoes and I threw the two a cold tin of lemonade from our cooler. Both were happy to drink something refreshing and were happy to see us. Finally, we saw another opportunity to talk to someone, not just the monotonous self-talk which made it easy to start questioning the sanity of your own mind.
The faces of the two were eaten by the sun and their scalps were already scaly. Especially on the ears and nose, the scorching sun had worn away the layers of skin and left blood-red balls. Merry Christmas called Piotr to photographer Norbert. We answered Merry Christmas. It is a very special day. It was Christmas.
Do you want to explore more about the world's strangest and most fascinating destinations? Do you want to read more about my decades of experiences while traveling the world? Then maybe you're interested in checking out my blog Notes and Notes from the Road.
Editor's note: this article previously appeared on Notes and Notes from the Road.
Cover photo: Notes and Notes from the World