This large fish is a popular menu item at restaurants across the jungles of Peru. It is able to thrive in conditions where other fish cannot live.
Morphological characteristics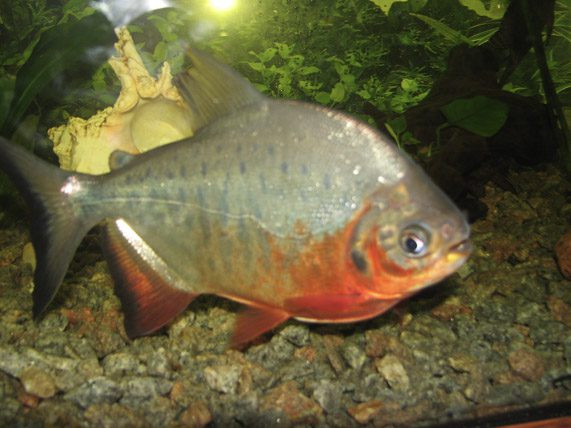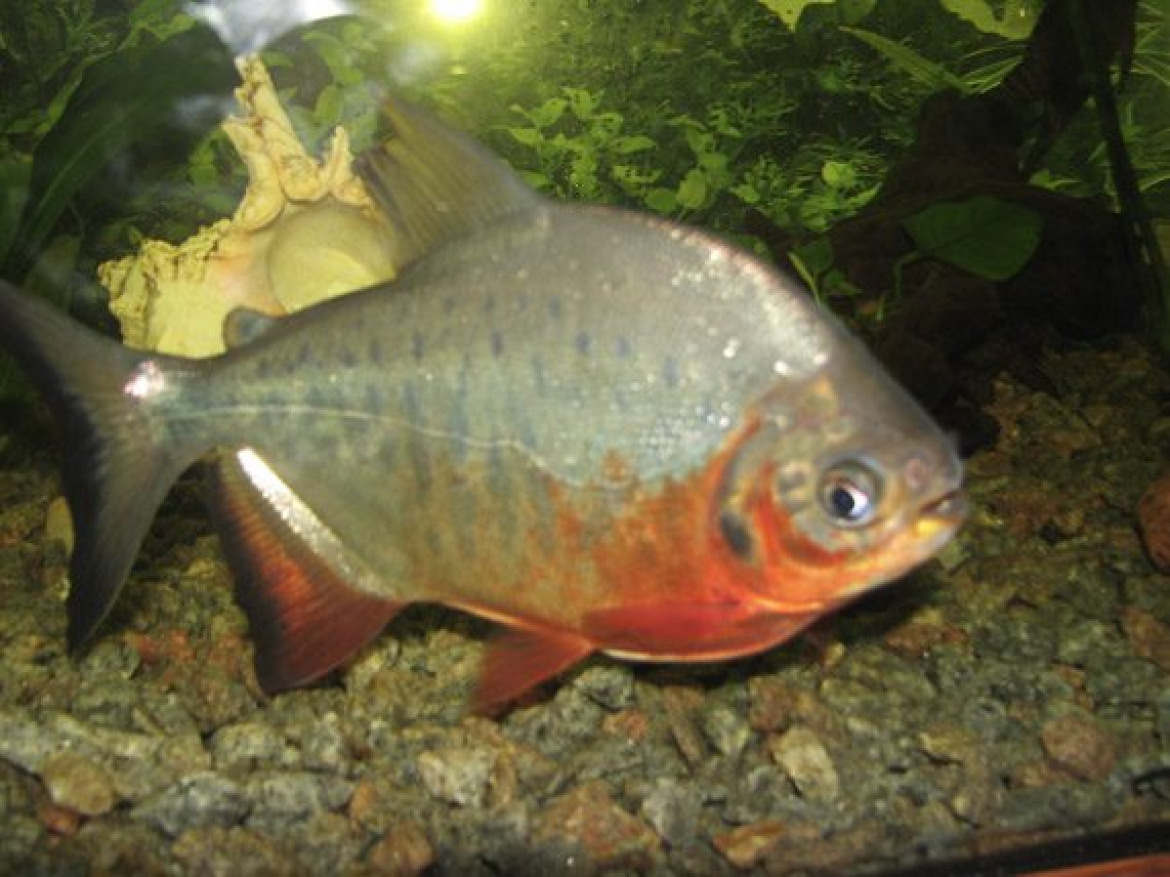 This large fish reaches about 80 cm in length and can weigh up to twenty kilos. Its body is rhomboidal, tall and laterally compressed. Its head is small, with two rows of teeth (molars) in the upper jaw and the main row with six to eight teeth in the lower jaw. Its fins are fleshy, without radii. It has a dark gray coloration on the back, with bluish reflections on the flanks. It has a whitish abdomen, with orange along the lower part of the head, throat region and along its tail.
Natural History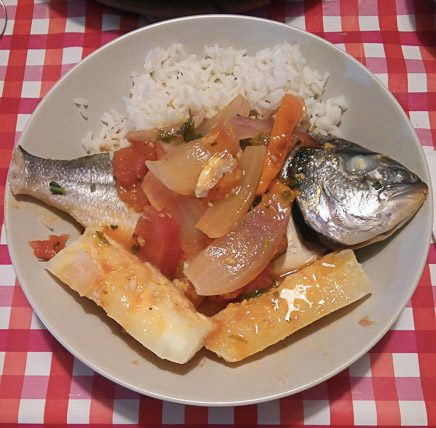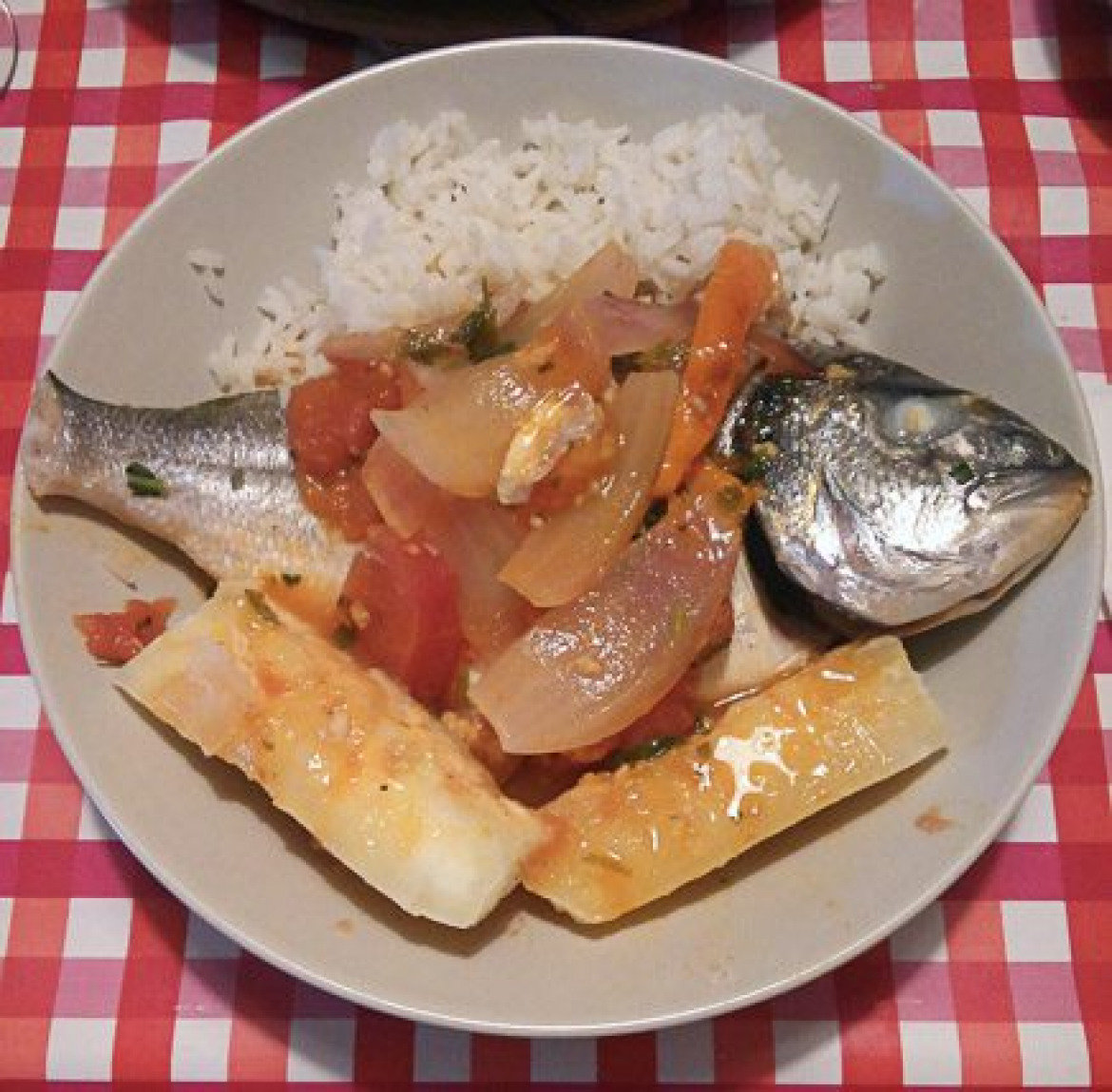 They develop very well in waters with temperatures between 23 c and 30 c. The fish has the ability to survive in low-oxygen conditions, unlike most other fish species in the jungle. The paco is very common in ponds and lagoons, where it occupies the shallow waters. Its reproductive behavior is similar to that of the gamitana, reproducing at the beginning of the rainy season, between the months of October to December. They are an omnivorous fish that consume fruits, seeds, and the larvae of insects and crustaceans. They have a strong predilection for the fruits and seeds of a wide variety of arboreal species, which they consume when the forest floods, hence they are good dispersers of forest species. With the arrival of the dry season, pacos retreat to the center of the channels and live off of their fat reserves.
Current status
This fish is very important to commercial fishing and is mainly consumed within the regions where it is caught, both fresh and dried. It adapts easily to extreme environments. Those who farm the fish in reservoirs can produce up to ten tons per hectare per year.
Distribution and range
It is found in the Orinoco and Amazonas basins. In Peru, they are widely distributed in the main rivers of the low jungle and lakes at elevations of up to 400 meters.
Cover photo: Vijay Anand Ismavel / Flickr
Source: Guia de Identificacion de Especies de la Flora y la Fauna del Peru
Don't Miss:
Take Me to Your Shaman: An Expedition to Learn about Medicinal Plants in Manu National Park
Fish of Peru: Meet the Doncella, the Tiger Shovelnose Catfish