Can't part ways with your dog? We bring you a list of pet friendly places in Lima that will allow you to enjoy more time with your best friend.
At first glance, Lima may not seem like the friendliest of cities. Mostly because of the traffic, and the people creating or complaining about the traffic, but we'll leave that discussion for another time. As a brand-new mother of a 4-year-old mixed breed, mid-size, all around beautiful creature named Cara (Delevigne?), I've been surprised to learn that Lima is turning into a friendlier place for all species. Slowly but surely.
Cara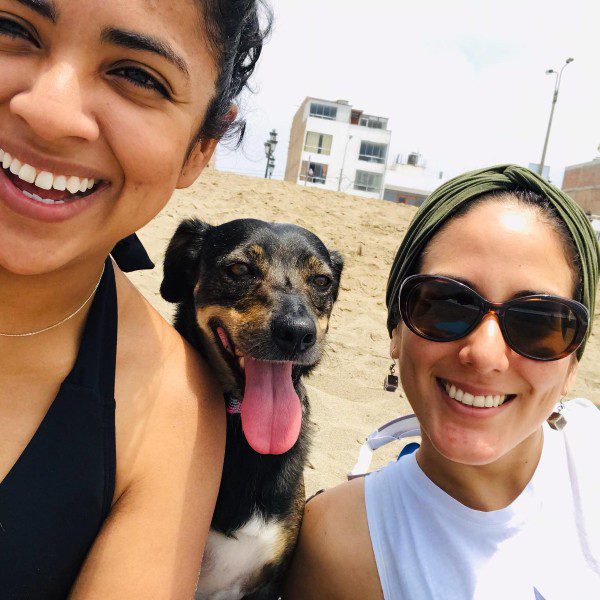 My cousin and I adopted Cara about two and a half months ago. She lived on the streets since she was a pup in my uncle's gated community in Chorrillos. The neighbors referred to her as 'bonita,' and would give her food, friendly hellos and goodbyes—but never a home. My uncle couldn't take her in, or the 9 pups she had about two years ago, because he already has a few pets of his own. His love for her, however, set him on the mission to find her a fitting home.
His intentions were set on the night we were invited to his place for a birthday party. After a few hours, and a few drinks, Cara came up in our chat. He told us her story and, of course, everyone was moved to teary-eyed mush. That's because she's been thrown out of two homes yet is still the sweetest, most gentle and loving dog there ever was. The conversation moved to another topic but, without my noticing, my uncle had gone outside to find Cara.
He told me to come out. It was drizzling that Lima drizzle that just sticks on you and makes the night even colder. She was sitting waiting for my uncle to give her more treats, but now it was my turn. I fell in love immediately (obviously) and knew right away that she deserved better. As I said goodbye, I whispered in her ear: "I'm coming back, OK?"
OK, the sob story ends here. It's been a beautiful 2.5 months of having Cara in my life, though it's no easy task training a teenage mom.
Where to take your pet in Lima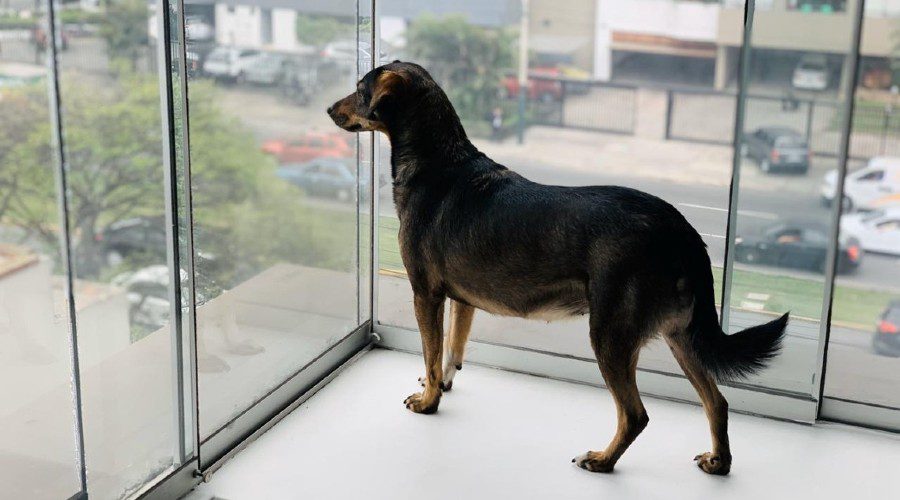 Thankfully, the Traveling & Living in Peru office is dog (or maybe just Cara) friendly, as are many places around Lima and not just cafes. More pet friendly places keep popping up every day so this list will be updated frequently.
Have coffee with your dog
Eat with your dog
Have a drink with your dog
Las Vecinas – Jirón Domeyer 219, Barranco
Molly's – Calle Berlin 164, Miraflores. Their outside seating area is dog friendly.
Cerveceria del Valle – Calle 2 de Mayo 508, Miraflores. Their first taproom in Lima is a must visit for all.
Have dessert with your dog
Blu: Il Gelato del barrio – Calle Miguel Dasso 115-101, San Isidro.
Beso Frances – Malecón de la Reserva 131, Miraflores.
Colonia & Co. – Prolongación, Av San Martin 131, Barranco. For great coffee, dessert or a late afternoon meal.
Buy hardware with your dog
At Sodimac

El Pan de la Chola
Sodimac – Av. Javier Prado Este 1059, Cercado de Lima. We were pleasantly surprised to find out Sodimac goes above and beyond to make it easy to get a replacement thermal tank (in our case) with your dog.
Grocery shop with your dog
Punto Organico – Av. Mariscal La Mar 718, Miraflores.
Your local bodega. Don't be scared to ask if you can go in, the owners usually say yes!
Buy books with your dog
Libreria Sur – Av. Pardo y Aliaga 683, San Isidro.
Vacation with your dog
Aranwa Paracas – Your dog can stay with you for $30 bucks a night.
Casa Andina – Your dog can stay with you for $63 bucks a night.
Commuting with your dog
Uber: It's the company's policy that you should contact your driver letting them know that you want to ride with your pet before getting in. I do so in Lima and only a couple of times have drivers canceled the ride.
Cover photo: Lugares Pet Friendly Peru Facebook Page
Now that you're here:
We're asking you, our reader, to make a contribution in support of our digital guide in order to keep informing, updating and inspiring people to visit Peru. Why now? In our near 20-year journey as the leading English-language source on travel in Peru, we've had our fair share of ups and downs-but nothing quite like the challenges brought forth in the first quarter of 2020.
By adapting to the changing face of the tourism and travel industry (on both local and international levels), we have no doubt we will come out stronger-especially with the support of our community. Because you will travel again, and we will be ready to show you the best of Peru.
Your financial support means we can keep sharing the best of Peru through high-quality stories, videos and insights provided by our dedicated team of contributors and editors based in Peru. And of course, We are here to answer your questions and help whenever you need us.
As well, it makes possible our commitment to support local and small businesses that make your visit an unforgettable one. Your support will help the people working in these industries get back on their feet once the world allows us to make our dream of enjoying everything Peru has to offer a reality again-from its mouthwatering gastronomy, thriving Amazon and archaeological wonders such as Machu Picchu.
Together, we will find a way through this. As a member of our community, your contribution, however big or small, is valuable.
Support Traveling & Living in Peru from as little as $1 - and it only takes a minute. Thank you!