Even Though bilingualism may not make you smarter, it sure makes the brain healthier, more complex, and actively engaged.
By definition, a multilingual person who speaks several languages, while a bilingual person is someone who speaks two languages, including their mother tongue.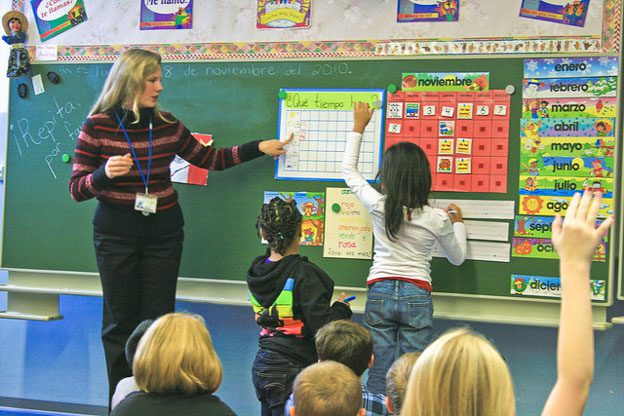 So if you are reading this article, you might belong to the bilingual world and your brain may work differently than your monolingual friends. Language ability is typically measured in two active parts: speaking and writing, along with two passive parts: listening and reading.
There are three types of language learners:
Coordinate bilingual: Someone who can learn two linguistic codes simultaneously. (Children)
Subordinate bilingual: Someone who can learn two sets of concepts of the language. (Teens)
Subordinate bilingual: Someone who learns a second language by filtering through the first language. (Adults)
Our brain is divided into two hemispheres: the left and the right. Generally speaking, the left side is more logical, analytical, and the right side is more emotional, social, and creative.
The critical period hypothesis explains that children learn new languages easily because of the plasticity of their brains; they use both hemispheres.
Lateralization is the process by which adults learn, usually using more the left side which is less emotional when learning a language. It's more rational.
Recent studies have shown that the effort and attention using two languages triggers more activity in the brain, especially in the dorsolateral prefrontal cortex which controls our executive functions such as problem-solving, changing tasks and focusing. What's more, bilingualism is known to delay the onset of diseases such as Alzheimers and dementia.

Cover photo: Olilynch/Pixabay
YOU MIGHT ALSO LIKE
Now that you're here:
We're asking you, our reader, to make a contribution in support of our digital guide in order to keep informing, updating and inspiring people to visit Peru. Why now? In our near 20-year journey as the leading English-language source on travel in Peru, we've had our fair share of ups and downs-but nothing quite like the challenges brought forth in the first quarter of 2020.
By adapting to the changing face of the tourism and travel industry (on both local and international levels), we have no doubt we will come out stronger-especially with the support of our community. Because you will travel again, and we will be ready to show you the best of Peru.
Your financial support means we can keep sharing the best of Peru through high-quality stories, videos and insights provided by our dedicated team of contributors and editors based in Peru. And of course, We are here to answer your questions and help whenever you need us.
As well, it makes possible our commitment to support local and small businesses that make your visit an unforgettable one. Your support will help the people working in these industries get back on their feet once the world allows us to make our dream of enjoying everything Peru has to offer a reality again-from its mouthwatering gastronomy, thriving Amazon and archaeological wonders such as Machu Picchu.
Together, we will find a way through this. As a member of our community, your contribution, however big or small, is valuable.
Support Traveling & Living in Peru from as little as $1 - and it only takes a minute. Thank you!