Expats wondering how to spend Thanksgiving in Peru can look to this guide for locating ingredients and even where to dine out for a traditional meal. Will you be celebrating?
Have you started planning your Thanksgiving in Peru yet? Celebrating holidays as an expat may be challenging at times since you're in a foreign country and away from family or friends. However, cooking your holiday favorites for Thanksgiving dinner doesn't need to be difficult especially if you know where to find the ingredients you need to cook.
Locating ingredients for your Thanksgiving in Peru
Many ingredients are easily found in Peru while there are others where you may need to consider a substitution. What ingredients will be available depends very much on where you live in Peru. If you live in Lima like me there is a lot more availability and access to special ingredients.
Here are some tips for locating your favorite ingredients for your Thanksgiving in Peru.
Turkey
Finding a turkey here in Lima shouldn't be a problem, but you may need to settle on a frozen one this time of year. Fresh turkey may be available at your local market, you will need to ask and be sure to order ahead of time. Fresh isn't as readily available to buy until December for Christmas. However, most grocery stores carry frozen turkeys. If this is your first time buying a turkey here in Peru, be prepared to find the head and feet stuffed down in the cavity along with the other parts.
Stuffing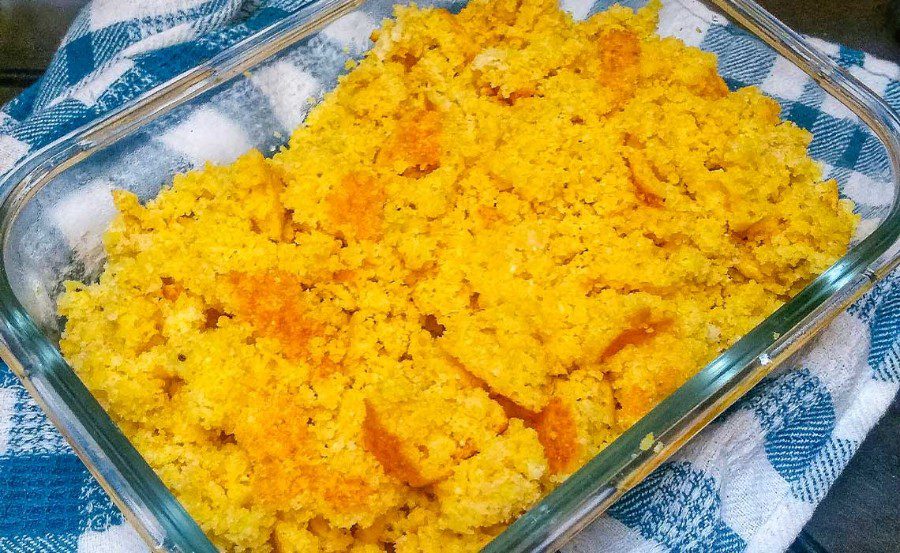 For your stuffing or dressing, you will likely need to make this dish from scratch as you won't find Stove Top or any of the other handy brands of easy-to-make stuffing in the stores in Peru.
If you prefer cornbread stuffing over bread stuffing, finding regular cornmeal may be difficult, but you can easily substitute polenta for the cornmeal. Just be sure to select the regular polenta over the instant as a substitute as it has a better texture.
Potatoes
Making your favorite sweet potato and mashed potato recipe should be quite easy since Peru is home to over 3,500 varieties of potatoes. Simply roast or bake your sweet potatoes, remove the skin and mash for casseroles. Most stores carry a variety of each type of potatoes, but my preference for mashed potatoes are the papas amarillas (yellow potatoes).
Cranberry sauce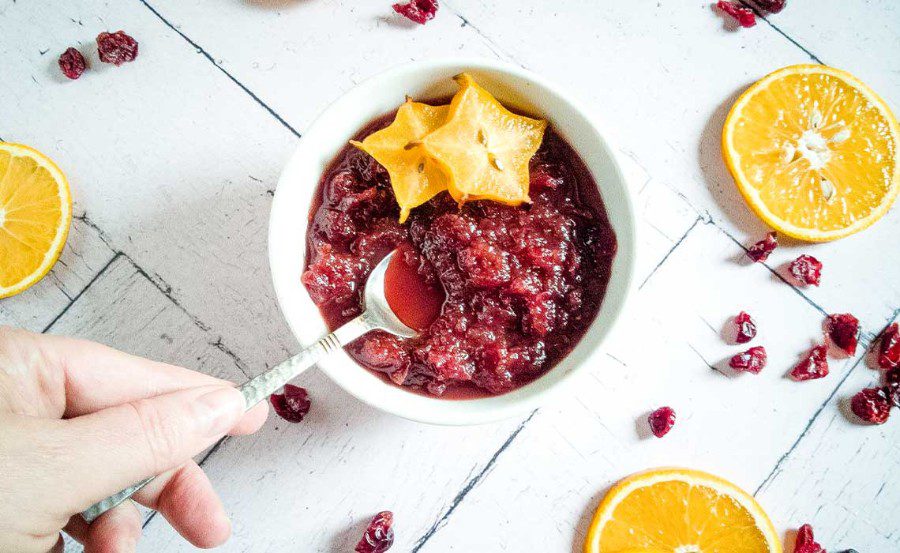 I have yet to find fresh or canned cranberries here in Peru. My first Thanksgiving here, I skipped the cranberry sauce since I couldn't find the fresh ones to make my favorite cranberry sauce. Since then I've made one using dried cranberries as a substitute and it works!!
Dried Cranberry Sauce
Juice of one small orange
Bring all of the ingredients to a boil then reduce heat and allow to cook for 10 minutes.
Remove from heat and allow to cool. Leave it chunky or blend it with a hand blender or regular blender if you prefer a smoother, jelly like cranberry sauce. Store it in the refrigerator until you are ready to serve. The cranberry sauce will naturally gel up as it sits.
Pumpkin pie
There are two options for locating pumpkin for your Thanksgiving in Peru. Stores don't carry canned pumpkin however many of them do offer fresh pumpkins in October for Halloween. Buy one or two, roast them off and freeze the puree until you are ready to make your pumpkin pie.
If you didn't think of this early enough and can't find the traditional American pumpkin, use zapallo loche as a substitute. They are both in the same family and this squash has a similar texture and color. By the time you add in your sugar and spices, you won't even know it's not pumpkin.
Plan on making your own pie crust or using cookies to form the crust like this Pumpkin Pie with Fresh Ginger.
Spices and seasonings
Finding spices here in Lima is often very hit or miss. Stores in the areas with larger expat populations may carry more spices and blends commonly found in the U.S. However, in other areas of Lima or outside of the capital it may be a bit more challenging.
Popular blends like poultry seasoning or pumpkin pie spice can easily be made since all the spices are usually in the grocery store in Peru. Some of the spices in the pumpkin pie spice blend, such as ground ginger and ground cloves, are harder to find and you may need to check several stores.
Other options for your Thanksgiving in Peru
If searching for ingredients or cooking Thanksgiving seems too difficult there are some places in Lima that will help you with the cooking.
Papi Carne offers a family style Thanksgiving dinner November 27th – 30th . It's recommended to reserve your space ahead of time as it's a small restaurant. They also offer turkeys and Thanksgiving meals to take out as well.
Address: Jr. Leoncio Prado 601
Phone: 994 763 198
El Jefe is offering a Thanksgiving menu as takeout with smoked turkey and a selection of sides.
Address: Av 28 de Julio 487
Phone: (01) 6202859
Local bakeries may offer pumpkin pie and other desserts for the holiday as well. My personal favorite for pecan pie and pumpkin pie is Buda Bakes (Whatsapp 939 493 748). Her pecan pie is delicious!
Final tips for a successful Thanksgiving abroad
Be open to making adjustments to your recipes and to cooking with substitutions.
Plan and shop ahead of time so you don't discover at the last minute that you can't find an ingredient.
Enjoy the time with family and friends, because that's the best part of the holiday!
Celebrating holidays as an expat can be part of the fun and adventure of living here in Peru. Not to mention sharing such an amazing U.S. holiday with new friends and family who haven't ever celebrated Thanksgiving can be especially fun.
Cover photo: Blaz Photo on Unsplash
Other photos: Lyn Croyle
Now that you're here:
We're asking you, our reader, to make a contribution in support of our digital guide in order to keep informing, updating and inspiring people to visit Peru. Why now? In our near 20-year journey as the leading English-language source on travel in Peru, we've had our fair share of ups and downs-but nothing quite like the challenges brought forth in the first quarter of 2020.
By adapting to the changing face of the tourism and travel industry (on both local and international levels), we have no doubt we will come out stronger-especially with the support of our community. Because you will travel again, and we will be ready to show you the best of Peru.
Your financial support means we can keep sharing the best of Peru through high-quality stories, videos and insights provided by our dedicated team of contributors and editors based in Peru. And of course, We are here to answer your questions and help whenever you need us.
As well, it makes possible our commitment to support local and small businesses that make your visit an unforgettable one. Your support will help the people working in these industries get back on their feet once the world allows us to make our dream of enjoying everything Peru has to offer a reality again-from its mouthwatering gastronomy, thriving Amazon and archaeological wonders such as Machu Picchu.
Together, we will find a way through this. As a member of our community, your contribution, however big or small, is valuable.
Support Traveling & Living in Peru from as little as $1 - and it only takes a minute. Thank you!