Despite waiting for almost two years to have their demands for basic humane working conditions and salaries improved, the porters of the Inca trail have finally run out of patience.
This is the reason why on June 6 and 7 2019, the porters of the Inca Trail will be staging a general strike in which they will be blocking all the access points to the Inca Trail to Machu Picchu demanding that both the Peruvian government and the Inca trail tour operators address these issues.
Background behind the strike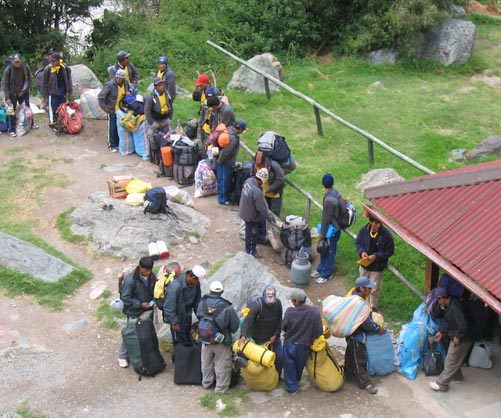 IN JULY 2017, the leaders of the union of porters met with the representatives of the Peruvian government and Inca Trail tour operators to present a list of grievances.

As a result of this meeting, a non-binding agreement concerning the porter's wages was made between the Inca trail tour operators and the representatives of the porters. It is worth mentioning that porters receive an average of USD $72 for a 4-day trek.

The poor working conditions of the porters on the Inca trail are nothing new. They have been previously reported by Peruvian media outlets, as well as conscious travelers in TripAdvisor reviews and other media outlets, but these reports did not have the impact expected as neither the Peruvian government nor travel companies have been willing to bring forth changes.
Since this meeting with the Peruvian government, the situation of the Inca Trail porters has only gotten worse. No amount of negotiations has rendered any changes, and the problems remain the same. It is important that all travelers support the struggle of the porters so they can stop the exploitative conditions in which porters work.

Things you can do to help the Inca trail porters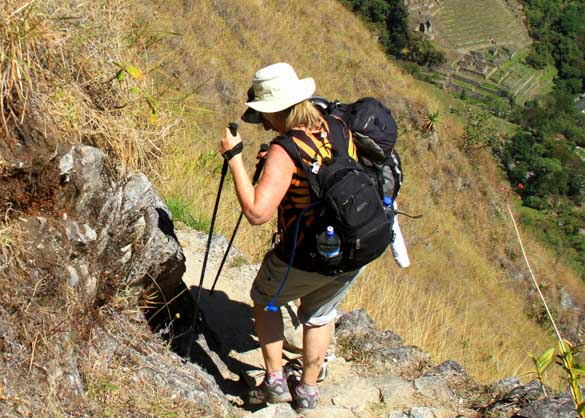 Take your tour operators' claims of sustainable travel practices and policies with a grain of salt.

Ask thoughtful questions about the well being and treatment of the porters.
Make sure that porters do not carry more than 20kgs of the tour operator gear + 5kgs of their personal belongings.
Make sure that porters take home at least 230 soles per person in salary per 4 days of work.
Make sure that your tour operator includes women and that they pay them equally as men.
Make sure that porters get proper food (like yours).
Make sure that porters get suitable tents to sleep (like yours).
Make sure porters get sleeping pads, waist belts, knee braces.

Do not tolerate discrimination of any kind.
Write reviews of the fair/unfair practices of the tour operators you use on Trip Advisor, Google, Facebook, etc…

Make sure that your tour operator does not retaliate against those porters that participate actively in the porters' strike.
Do not donate money to any NGO or tour operator that claims to help porters; the fight and struggle for the porters is done on a grassroots level.

Help us create a better and fairer travel industry. If the porters on the Inca Trail succeed, then the struggle of porters in other nations like Tanzania (Kilimanjaro) and Nepal will also succeed.
To find out more about this important issue, please check out my previous article
Now that you're here:
We're asking you, our reader, to make a contribution in support of our digital guide in order to keep informing, updating and inspiring people to visit Peru. Why now? In our near 20-year journey as the leading English-language source on travel in Peru, we've had our fair share of ups and downs-but nothing quite like the challenges brought forth in the first quarter of 2020.
By adapting to the changing face of the tourism and travel industry (on both local and international levels), we have no doubt we will come out stronger-especially with the support of our community. Because you will travel again, and we will be ready to show you the best of Peru.
Your financial support means we can keep sharing the best of Peru through high-quality stories, videos and insights provided by our dedicated team of contributors and editors based in Peru. And of course, We are here to answer your questions and help whenever you need us.
As well, it makes possible our commitment to support local and small businesses that make your visit an unforgettable one. Your support will help the people working in these industries get back on their feet once the world allows us to make our dream of enjoying everything Peru has to offer a reality again-from its mouthwatering gastronomy, thriving Amazon and archaeological wonders such as Machu Picchu.
Together, we will find a way through this. As a member of our community, your contribution, however big or small, is valuable.
Support Traveling & Living in Peru from as little as $1 - and it only takes a minute. Thank you!