The city is unique. No road leads to her, and none out of her. If you want to approach it reasonably comfortably, you have to fly by plane. And yet over 450,000 people live in Iquitos. It's the largest city in the world that is completely cut off from the blessings of modern times.
I have been to this deserted nest in the Peruvian Amazon jungle, maybe six, seven times. Whenever I make my way to South America, this city draws me in like a magnet; it's hard to explain, and it's just like that.
The first visit made me feel small and abandoned. Iquitos initially intimidates. Everything is pressing and pushing. Left, the dense jungle, and right, the massive Amazon. In addition, the omnipotence of the tropics, where a tick can be stronger than man, from above presses the sultriness, from the inside the heat. When you come back the second time, you know all this. And if you stay longer, you know how to deal with this city.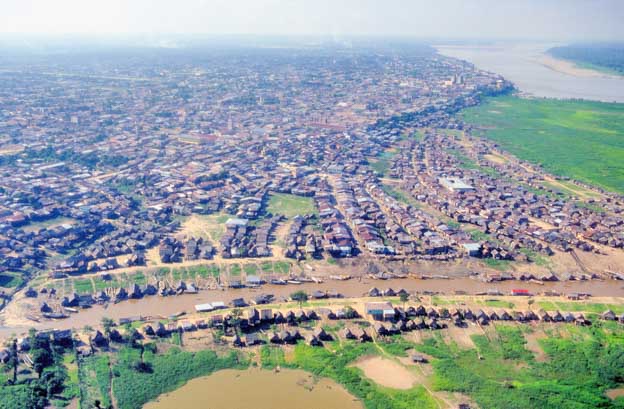 After spending so much time in this city, I've grown close to many locals. Over the years, the astonishment of admiration has given way and finally ended in affection. The passion for Iquitos arises only if one surrenders unconditionally to nature. For some, a lifelong love affair may blossom. This is what happened to me: I like her, she likes me.
It is precisely what gives grace to this city. I do not mean the licked aesthetics of our latitudes, not the aseptic and sterile functionality of the developed world, but an archaic, obsolete and certainly outmoded beauty.
Here in Iquitos, nature turns all clocks back years, decades, and yet one lives with the consciousness of today. Iquitos lags behind the times, one retards through life, as if one goes from the future into the past.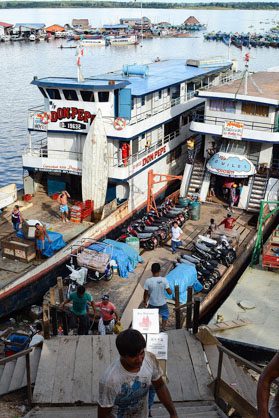 I have written about this city many times and then my heart has risen. But no sentence, with even the greatest effort, can capture the fascination of this region. And the city that I sing so high thanks for that encouragement.
And I say, Rome, Paris, London, no Colosseum can sting against this nest, no Arc de Triomphe illuminate, no Ferris wheel big enough. No, here is the life, the right life, not the plastic world, here nature tastes genuine and original. People, this is perhaps the best place on earth, at least when you're young and full of lust for life.
Do you want to explore more about the world's strangest and most fascinating destinations? Do you want to read more about my decades of experiences while traveling the world? Then maybe you're interested in checking out my blog Notes and Notes from the Road.
Editor's note: this article previously appeared on Notes and Notes from the Road.
Cover photo: Wikimedia