When I got stuck in a dispute over a bill that I could not pay, little did I know that the man I argued with was a famous actor in Warner Hertzog's award-winning film shot in the Amazon jungle.
Since time immemorial, I've had a questionable habit which many people might be able to relate to: I am used to traveling with very little cash.
This is something that has been advantageous for me because having empty pockets makes it easier to walk through the streets. In a worst-case scenario, I do have a credit card in the jacket. With that being said, my empty wallet has doomed me a few times, even while being deep in the tropics of the Amazon.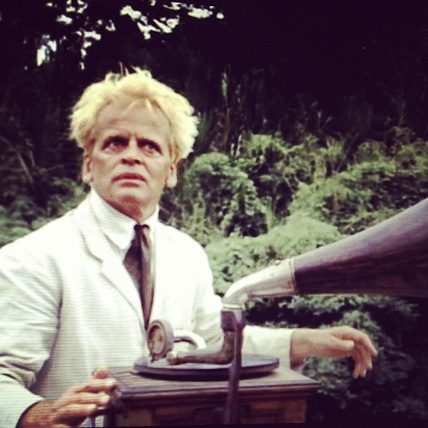 It must have been at the end of the seventies when I was in the Peruvian Amazon jungle, eventually making my way to the city of Iquitos. It was a Sunday and I was without cash and the banks were closed, but luckily I was traveling with a little green American Express credit card.
On a causeway of the city, in the direction of the airport, I discovered a small and lovely restaurant. It had a pretty veranda that was decorated wtih small dining tables, covered against the glaring sun. I knew I had found the right place when I saw a blue American Express sign sticking to the front door.
After sitting down I was quickly served a sumptuous meat dish, potatoes, vegetables, drinks, and dessert. A local woman served me obligingly, and I was the only guest for the evening.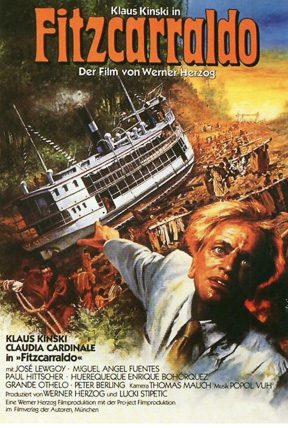 When the bill came, I handed my green credit card to the waitress. She looked at me with wide eyes, and informed me "we do not take credit cards." I pointed to the American Express sign that clearly said: "We accept American Express."
No, she said, no credit cards. Yes, I said, again pointing at the sign.
So she went to fetch the owner, whom I assume was her husband. He was a tall and handsome European-looking man, and I was disappointed to hear his confirmation that they did not accept credit cards. "That sign is expired", he said. And so because I did not have cash, I had no way to pay for my meal.
Now there is one word, the other. The dispute, all in well-groomed Spanish, got louder and louder until the owner finally took the credit card reluctantly swiped it through company's billing device.
A few years later I was surprised to see my rabid host again, this time on the screen, in 1982 in the film Fitzcarraldo by director Werner Herzog. In Fitzcarraldo , the innkeeper plays the role of Orinoco Paul , captain of the Amazon steamer Molly Aida , a part originally occupied by Mario Adorf. Now I find out, my restaurant owner is a sailor from Hamburg named Paul Hittscher. During the course of his fascinating life, he plowed all the seas for more than 20 years and established himself as a restaurateur in Iquitos in the mid-1970s, where he married a local.
So it turns out that all the while when during the heated confrontation we had years before in Spanish, I could have talked to him in German, our common native language. And by the way, the food I ate at this restaurant over 30 years ago never got debited from American Express.

Do you want to explore more about the world's strangest and most fascinating destinations? Do you want to read more about my decades of experiences while traveling the world? Then maybe you're interested in checking out my blog Notes and Notes from the Road.
Editor's note: this article previously appeared on Notes and Notes from the Road.This is an excerpt from Wolfgang Stock's Snowfall in the tropics.
Cover photo: Pexels
Now that you're here:
We're asking you, our reader, to make a contribution in support of our digital guide in order to keep informing, updating and inspiring people to visit Peru. Why now? In our near 20-year journey as the leading English-language source on travel in Peru, we've had our fair share of ups and downs-but nothing quite like the challenges brought forth in the first quarter of 2020.
By adapting to the changing face of the tourism and travel industry (on both local and international levels), we have no doubt we will come out stronger-especially with the support of our community. Because you will travel again, and we will be ready to show you the best of Peru.
Your financial support means we can keep sharing the best of Peru through high-quality stories, videos and insights provided by our dedicated team of contributors and editors based in Peru. And of course, We are here to answer your questions and help whenever you need us.
As well, it makes possible our commitment to support local and small businesses that make your visit an unforgettable one. Your support will help the people working in these industries get back on their feet once the world allows us to make our dream of enjoying everything Peru has to offer a reality again-from its mouthwatering gastronomy, thriving Amazon and archaeological wonders such as Machu Picchu.
Together, we will find a way through this. As a member of our community, your contribution, however big or small, is valuable.
Support Traveling & Living in Peru from as little as $1 - and it only takes a minute. Thank you!