This November 12 and 13 in Lima, MATE continues its masterclass series with a focus on the cultural empowerment of the late and beloved Mexican artist, Frida Kahlo.
Respected for her paintings and self empowerment, iconic for her thick eyebrows and self-portraits combined with elements of nature, Mexican artist Frida Kahlo is one of the most recognizable female artists from the 20th century. Perhaps most impressive is her sustained relevancy in terms of gender and sexual empowerment, fashion and culture since her passing over half a century ago. This week, one of the most active museum's in Lima, MATE, will offer a masterclass in honor of the revolutionary folk artist.
Held this Tuesday and Wednesday (November 12-13) at the Mario Testino Museum (MATE) in Barranco, the masterclass is titled "Frida Kahlo: From Traditional Mexican Textiles to Contemporary Fashion." As the official invitation for the event reads, the masterclass is for those "interested in the cultural legacy of the artist and her influence towards the revaluation of traditional textile." Renato Camarillo will lead the two-day class, shining light on how Frida is present in contemporary fashion and the scope of her legacy.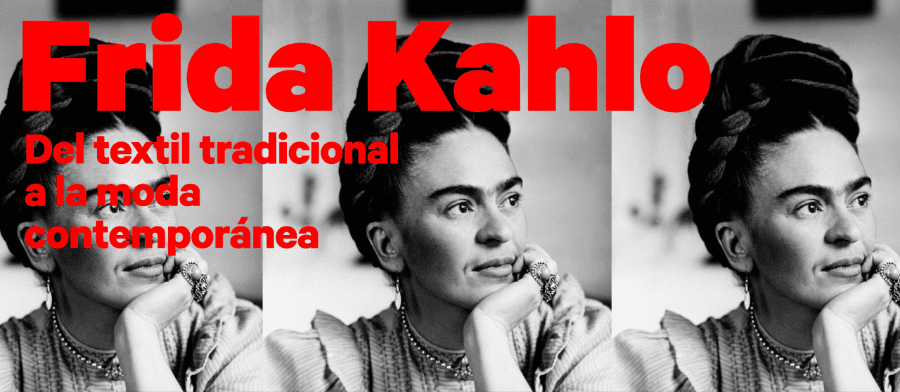 Native to Mexico, Renato Camarillo is renowned for his restoration work with textiles. Camarillo has worked on impressive exhibits such as "Las apariencias engañan: Los vestidos de Frida Kahlo" (Appearances are Deceiving: The Dresses of Frida Kahlo, held in the Frida Kahlo Museum) and "Diego Rivera: Genio, Figura y Silueta" (Diego Rivera: Genius, Figure and Silhouette, held in the National Institute of Fine Arts), both in Mexico City.
The course will be taught in Spanish.
Details
Date: November 12 and 13, 7pm-9:30pm
Cost: S/250
Address: Av. Pedro de Osma 409, Barranco
Inscriptions can be made at museum or via the website, here.
Cover photo courtesy of MATE
Now that you're here:
We're asking you, our reader, to make a contribution in support of our digital guide in order to keep informing, updating and inspiring people to visit Peru. Why now? In our near 20-year journey as the leading English-language source on travel in Peru, we've had our fair share of ups and downs-but nothing quite like the challenges brought forth in the first quarter of 2020.
By adapting to the changing face of the tourism and travel industry (on both local and international levels), we have no doubt we will come out stronger-especially with the support of our community. Because you will travel again, and we will be ready to show you the best of Peru.
Your financial support means we can keep sharing the best of Peru through high-quality stories, videos and insights provided by our dedicated team of contributors and editors based in Peru. And of course, We are here to answer your questions and help whenever you need us.
As well, it makes possible our commitment to support local and small businesses that make your visit an unforgettable one. Your support will help the people working in these industries get back on their feet once the world allows us to make our dream of enjoying everything Peru has to offer a reality again-from its mouthwatering gastronomy, thriving Amazon and archaeological wonders such as Machu Picchu.
Together, we will find a way through this. As a member of our community, your contribution, however big or small, is valuable.
Support Traveling & Living in Peru from as little as $1 - and it only takes a minute. Thank you!