Pachakuti, a Quechua word, literally translates to mean the return of time, change, or disturbance. This prophecy therefore speaks of a period of upheaval and cosmic transformation. It signifies a reversal of the world, an overturning of the space/time continuum, and fortells of a grand cataclysmic event.
Examining the prophesy and meaning of Pachakuti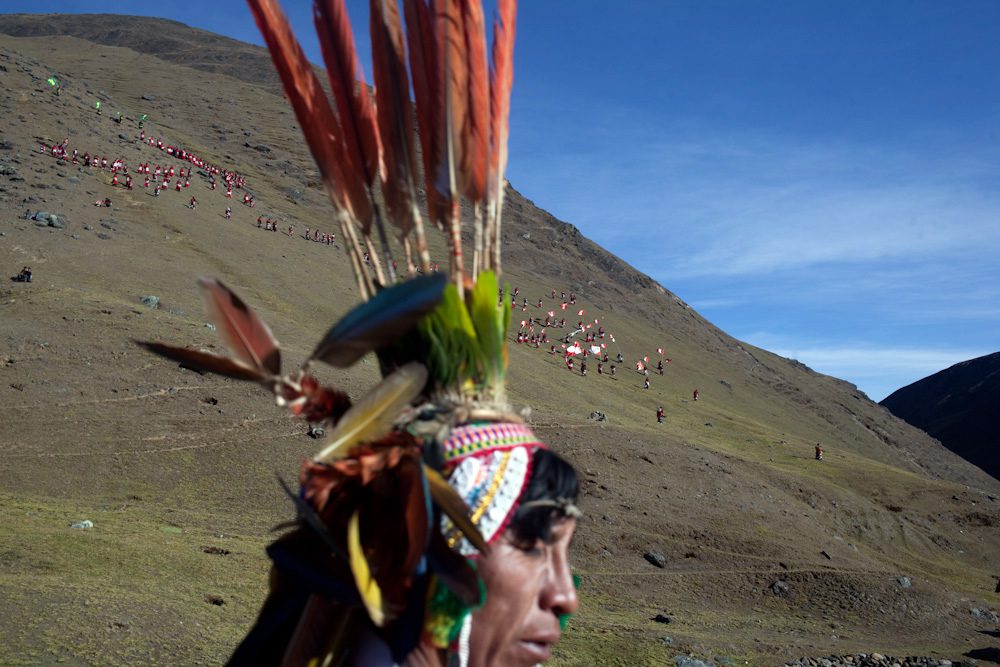 A Pacha, being a span of 500 years, is a traditional way that the Inca read time. The time of the first arrival of the Spanish to the Americas coincided with one Pachakuti. It's said that this era recently came to an end with the arrival of another Pachakuti, this time leading way to set the world right-side up and to return to a golden era. It's said that the Andean people and their native historical culture will see a resurgence, and rise out of the previous period of conquest and oppression and begin to thrive and return to a period of grandeur.
The Pachakuti also speaks of the tumultuous nature of our current world, in particular, the environmental destruction of the earth, transforming and returning to one of balance, harmony, and sustainability. This will happen as we people change their ways of thinking, and become more conscious. Therefore the Pachakuti is representative of the death of an old way of thinking about the world in which we live and an elevation to a higher state of consciousness. In this way, we can describe ourselves not as who we are or were, but who we are becoming.
The prophecy says that we are passing into a new age of transformation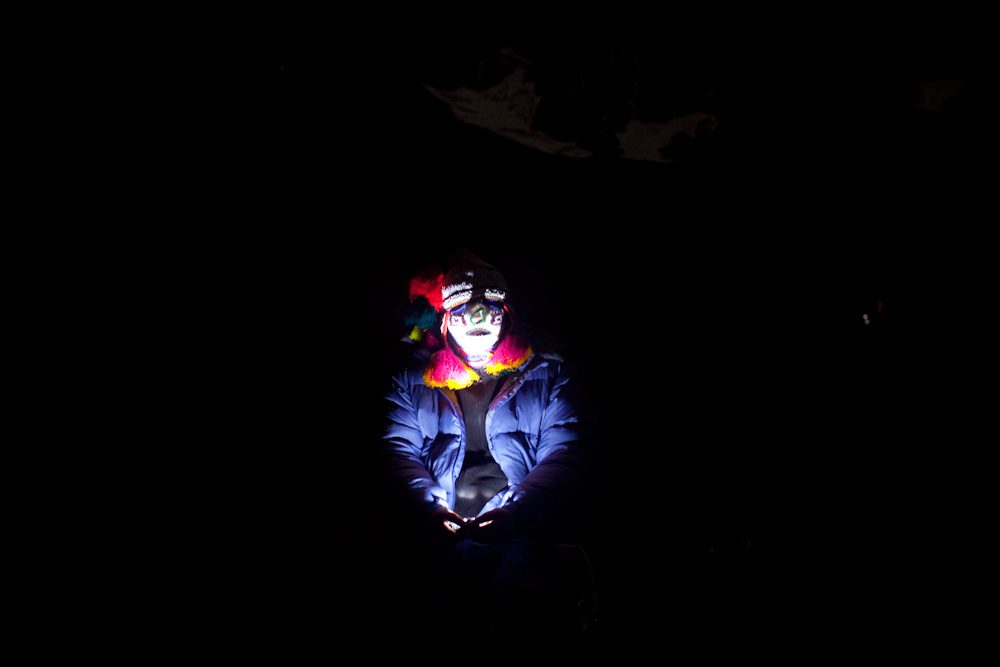 When the Spanish came to the lands of Inca, the Inca were in midst of one of their chaos periods. It was a time of transition time from one era to another, from the rule of one god to another, from one set of values to another, from a world dominated by solar Inti to one under the dominion of chaotic Viracocha.
Numerous Andean messianic movements of the past 450 years have been based on the belief that this period of chaos would come to end and bring about a new order established by Viracocha. Therefore what Spaniards, worshiping a jealous sky god, helped to prolong the high ( in Quechua, Hanan) values of sun and light, soon to give way to the lunar world of the Goddess, values of the low (in Quechua, Hurin), moist and ambiguous, beyond dualism. It's a world where the trickster thrives.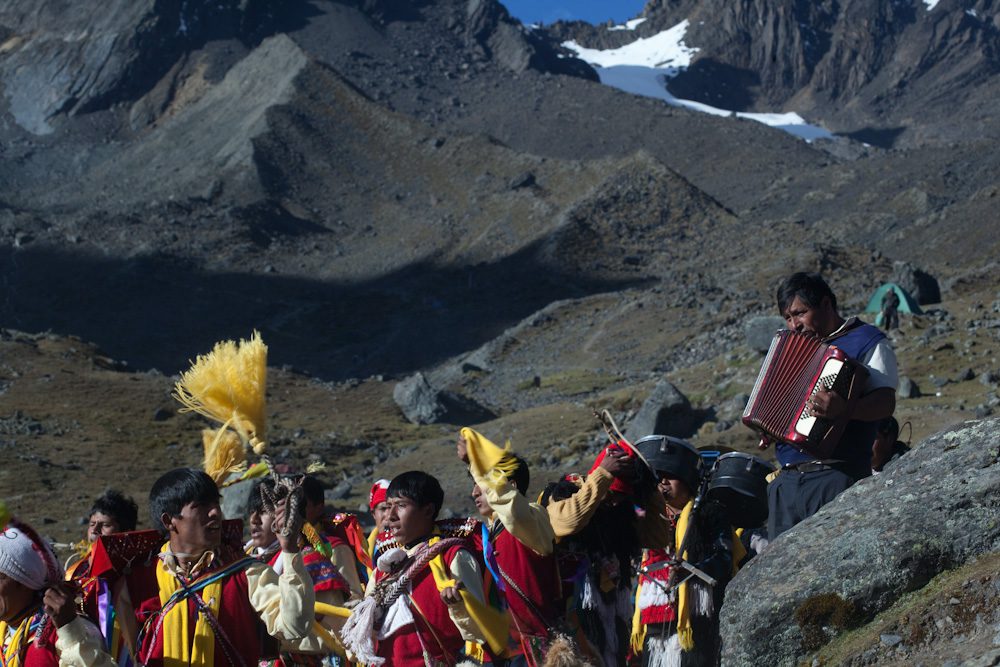 A long time coming?
Simple and naive is the division that placed on a pedestal the so-called high morals and absolute good, and pushed wild, Dionysian side of life into realm to be feared and denied, it is already obsolete in practice in the world where leisure, fun, and party are everything, and that side will need to be rehabilitated in order to restore balance.
If the Great Change was to be complete, dominator culture, competitive legacy of Bronze Age warriors and Middle Eastern shepherds mentality needs to give way to cooperation and partnership, fixed boundaries to flow, acceptance of change, world vision and morality of desert to ways of the jungle, and book and letter of the Law to intuition, flexibility and direct experience. How soon this might happen remains to be seen, but too many signs point that it is more than wishful thinking. It has been too long, this era.

This article was previously published on the blog of Tata Mundo.
YOU MIGHT ALSO LIKE
SHAMANIC SINGING COURSE: GO DEEP WITH THE MEDICINES OF THE JUNGLE
A GLIMPSE OF DANCERS AND THEIR CRAFT AT THE FESTIVAL OF THE VIRGIN OF CARMEN
THE PAUCARTAMBO FESTIVAL
Now that you're here:
We're asking you, our reader, to make a contribution in support of our digital guide in order to keep informing, updating and inspiring people to visit Peru. Why now? In our near 20-year journey as the leading English-language source on travel in Peru, we've had our fair share of ups and downs-but nothing quite like the challenges brought forth in the first quarter of 2020.
By adapting to the changing face of the tourism and travel industry (on both local and international levels), we have no doubt we will come out stronger-especially with the support of our community. Because you will travel again, and we will be ready to show you the best of Peru.
Your financial support means we can keep sharing the best of Peru through high-quality stories, videos and insights provided by our dedicated team of contributors and editors based in Peru. And of course, We are here to answer your questions and help whenever you need us.
As well, it makes possible our commitment to support local and small businesses that make your visit an unforgettable one. Your support will help the people working in these industries get back on their feet once the world allows us to make our dream of enjoying everything Peru has to offer a reality again-from its mouthwatering gastronomy, thriving Amazon and archaeological wonders such as Machu Picchu.
Together, we will find a way through this. As a member of our community, your contribution, however big or small, is valuable.
Support Traveling & Living in Peru from as little as $1 - and it only takes a minute. Thank you!