These small and tart fruits grow in abundance across the Andes. When the fruits are in season, you're bound to find them at any local market.
Morphological characteristics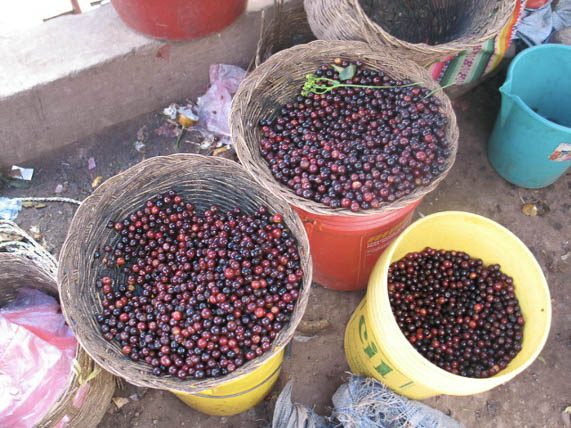 The capuli is a small tree with thick branches and small leaves. Its red fruits are juicy and aromatic, and inside you will find a large seed shaped like a nugget. The tree has a straight trunk with long branches. Its leaves are armored and serrated, and its flowers have five yellow petals.
Natural History
It grows in sandy soils at elevations ranging from 2,200 to 3,500 meters. This tree has been known and used since pre-Hispanic times and is still celebrated across the mountainsides. There are some communities that use this fruit to make chicha (a traditional corn beverage), as well as in mazamorras. The tree produces a good quality wood, which makes it popular for the manufacture of furniture and tools.
Current status
The Solanaceae family includes some 1,600 species that grow in warm and temperate countries. They are appreciated for their fresh ripe fruits, which have a bittersweet flavor, which makes it a great fruit for making liquors. The plant also has many medical uses. It is used as a diuretic, sedative, antitussive, as well as to help with blood circulation. In addition, it is believed to have healing properties for cancer, malaria, diarrhea, and asthma. It is used in agroforestry to prevent erosion.
Distribution and range
It is distributed in temperate, dry and cold climates up to 3,500 meters throughout the region and from Venezuela to southern Peru.
Source: Guia de Identificacion de Especies de la Flora y la Fauna del Peru
Cover photo: Flickr
Don't Miss:
Plants of Peru: Meet the Mangrove
Ichu in the Andes: A Widespread and Important Plant