Papialitas (Photo: Carsten Korch/Living in Peru)
Though still a small percentage of the overall beer beverages offered in Peru, artisanal and craft beer producers are booming like never before. Let's take a look at BarBarian!
BarBarian Miraflores
Bonilla 108, Miraflores, Tel. 478-7984
Tuesday to Thursday, 12.00 – 1.00 am
Friday and Saturday, 12.00 – 3.00 am
Craft beer is no longer a compliment to the end of a menu. Some new bars in Lima, like BarBarian, are made to spread the culture of this popular beverage, their many varieties, and other local craft brands from their "competitors". The owners of the Peruvian craft beers are few and all friends. Their main mission is to get more of the public interested in this non-industrial product that is catching more and more attention.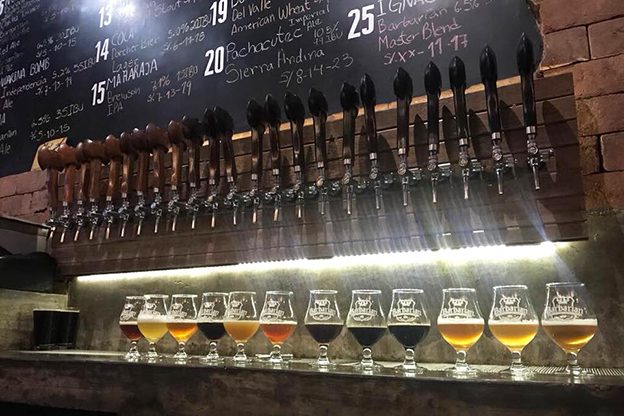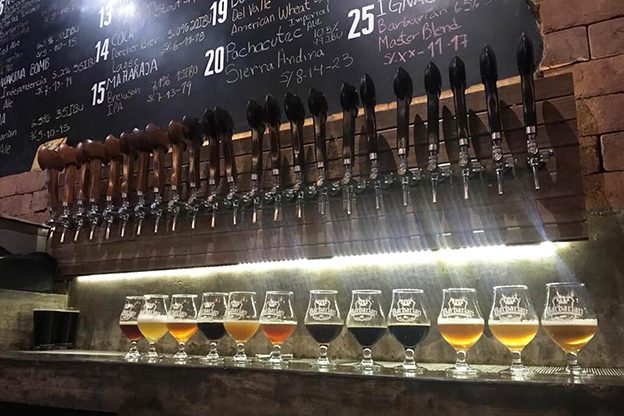 On the blackboard of this bar in Miraflores are a couple dozens of craft beers; blends of the house beer with other brands, limited editions and the craft beers that are most requested by the public. If they have five kinds of bottled craft beer (345 ml) that you can buy in some stores and supermarkets, here you will find more than twenty creations; each one with a description with the level of IBU (International Bitterness Units) and alcohol percentage.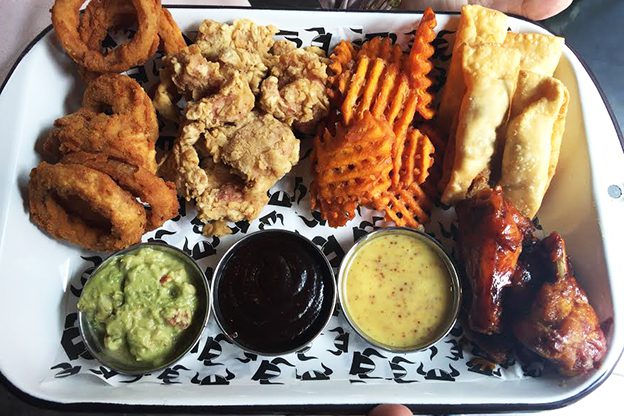 Some are strong, some are soft, intense, with toasted notes, slightly sour or fruity. You can find what you are looking for if you talk with the guys that know all about. The informal service and rustic design make this place attractive for many people that come for the beers or the food, especially the burgers and sandwiches. We tried various entries; sweet potato chips, onion rings and tequeños (with three kinds of cheese), wings and chicken bites (if you want to try everything, ask for the Piqueo Bárbaro).
The BarBarian team recommends mixing soft beers with intense food, like La Nena Hoppy Wheat, a blonde wheat beer with 21 IBU (the scale is 0-100) and 6.1%, very refreshing and citrus flavors; with the Mia Burger (blue cheese sauce, arugula, tomato and candied onion). In the menu, you will find the Viking helmet symbol next to dishes prepared with one of the craft beers.
The Porter, a dark beer with chocolate notes; or the Be Kind, strong with a little bitter at the end, are perfect with quesadillas (with melted cheese and guacamole), burritos or tacos (made with meat, pulled pork and chicken mixed with different sauces: buffalo, BBQ and yogurt mayonnaise). Also, if you want to taste more than one burger, you can order four mini burgers served with Barbarian fries.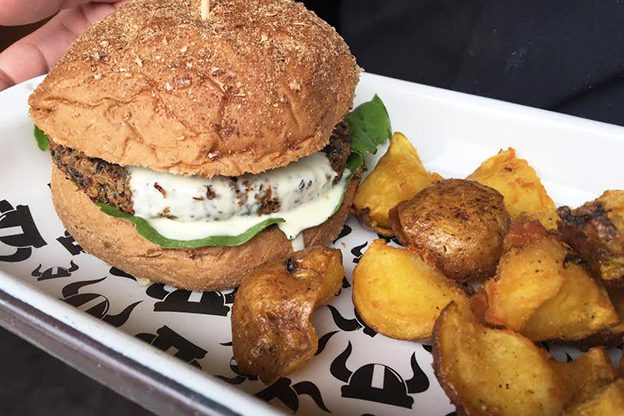 Recently, BarBarian presented an interesting alternative for lunch.
You can choose between two options every day (burgers, sandwiches or quesadillas), Barbarian fries and a salad bowl that range in price from 12.00 to 17.00 soles. On Saturdays, you can choose between five burgers, including the Jenna (with BBQ sauce and onion rings) and the Sasha, the veggie one, with quinoa, wholemeal bread, mushrooms, guacamole and yogurt mayonnaise. In fact, veggies can replace the meat in every burger or you can choose quinoa.
There are many things to highlight about BarBarian (their beers won many international prizes, they are participating in the Lima Beer Week festival, 5/10 to 15/10, and are starting to export their beers) but maybe the best news is the second BarBarian local opened in Barranco. Now more of the public can enjoy more of the over 40 different BarBarian original flavors!
Beers: Three prices depending on the quantity (100 ml, 200 ml or 400 ml)
Burgers (S/ 29)
Sandwiches (S/ 20 – S/ 29)
Entries (S/ 10 – S/ 22)
Comments
comments