Kullayki is the Quechua version of "I love you" and in this café, everything has the care of a loved place.
This slideshow requires JavaScript.
The Interior
The decoration inside is mixed with different pieces of art (pictures of famous movie scenes and paintings, books, and antiques) and some objects that you can use (a guitar, for example, or a chessboard) that gives off the ambiance of a homely but bohemian place.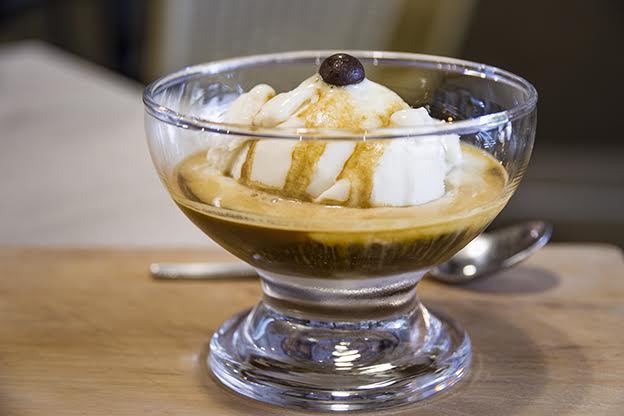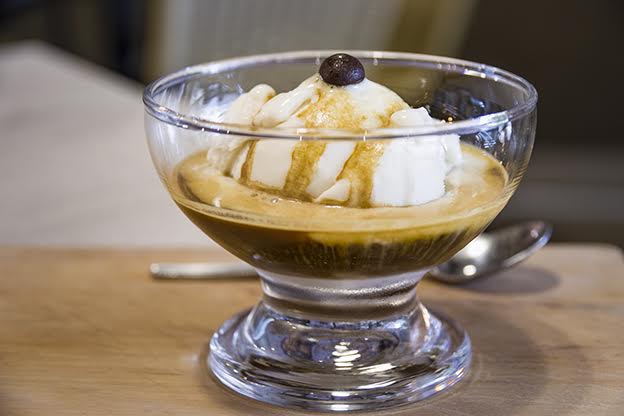 The Coffee
They have more than fifteen coffees, both cold and hot, made with coffee of Jaen. They offer a
medium roast (low bitter) that is perfect for an Americano or cappuccino but also works great
in special drinks like Kullayki Shaker (espresso with ice and syrup) or the Affogato (espresso
with ice cream). I really loved their cappuccino called the 'Happy cow' that they prepare with fresh local milk from free-range, grass-fed cows. 
"We try to do something different for people who visit Miraflores and want to visit new places
for a good coffee or to rest in a comfortable cafeteria", says Jorge Ghersi. He and his partner
Gabriel Abdel started this business last year and in December introduced a menu that could just convince you to make Kullayki your next favorite place for lunch, meetings, or after-office drinks.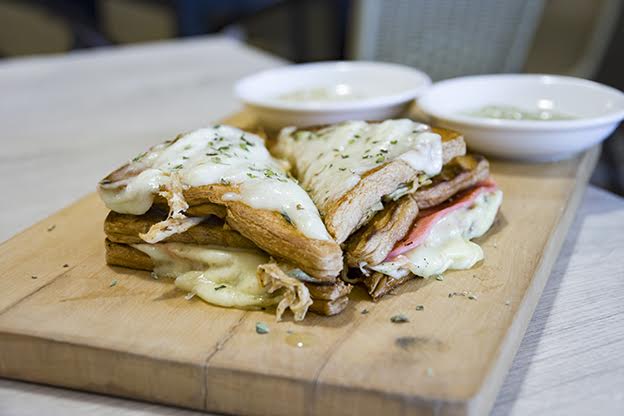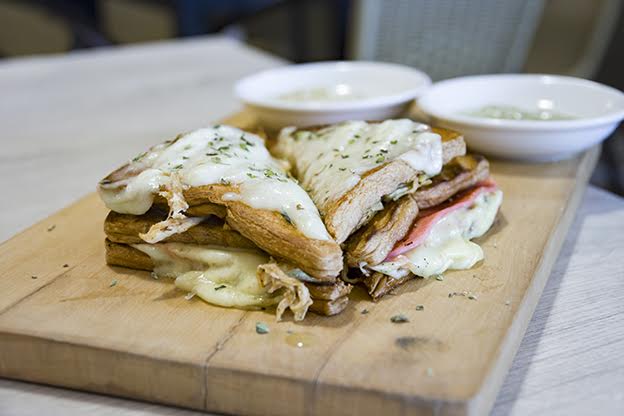 The Food
For lunch, they have five salads and two of them could surprise you: the Frutos rojos salad,
with chicken, cheese, blueberries, blackberries, strawberries and nuts, and the Peras salad,
with pears au gratin, honey, and cherry tomatoes. If you want something different, you
could order the Tanta speciale (S/ 12) a gratin ham and mozzarella sandwich with béchamel
sauce and a very tasty compliment: a cream of avocado with spices that is a success. They also have classic empanadas and a unique one that represents the mixture of two cultures, the Empanada filled with ratatouille (S/ 10).
At night, the promo of pizza and beer is highly recommended. The pizza is made with homemade dough and it is light, soft and appropriate for cold drinks. You can choose toppings such as ham, mozzarella, Edam cheese, pepperoni, basil, cherry tomato, mushrooms, and olives.
The Drinks
They serve two types of craft beer from Pozuzo, where the German Colony is located. The
Dörcher Bier is very soft (7.5% IBU) and other the one uses coca leaves in the recipe (10% IBU).  If you want to drink something without alcohol, the milkshakes are intense (chocolate, strawberry or vanilla) and the teas have lots of aromas.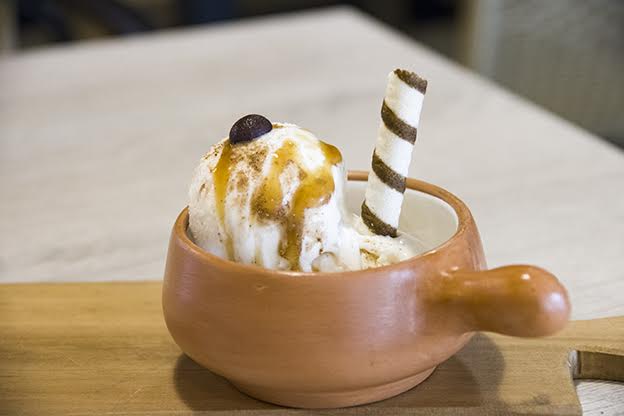 The Desserts.
The desserts and ice creams could be enough a reason to visit Kullayki Caffé. The Tres Leches, Chocolate Cake or Lemon Pie is homemade, with a good level of sweetness. The ice creams are one of the best items on the menu. I especially liked the Peruvian flavors, lúcuma, algarrobina, Pisco Sour and queso helado (a classic of Arequipa), but they have more options that are worth it too.
Live Music and Activities
At nights you can find live music, poetry readings, and book presentations. "We want the coffee to be an excuse for creating a cultural point for workshops and others activities",
says Gabriel Abdel. They are also programming movies and inviting artists to share their works in the locale.
Bonus: breakfast menu all day.Kullayki Caffé
Av. 28 de Julio 457, Miraflores
Monday to Saturday, 8.00 – 22.00
Coffees: S/ 5.50 – S/ 12
Teas: S/ 6
Breakfast menu: S/ 8 – S/ 10
Milkshakes: S/ 12
Salads: S/ 12
Pizzas: S/ 20 (for two) and S/ 12 (personal)
Desserts: S/ 8 – S/ 10
Ice cream: S/ 6 and S/ 10
Comments
comments