These horrible events about the murders of two people in some hostel in the district of San Martin have sent shock waves to the entire population. The brutality of this crime has left people in a state of disbelief and fear, to say the least.
I have always been an avid news watcher. It is a habit I picked up from my grandpa and my dad. I would constantly be told when I was young that I should keep up with current events, and that has stayed with me. With all of this experience of watching the news, I can say that what I have seen lately is undoubtedly the most shocking series of events I have witnessed in a long time.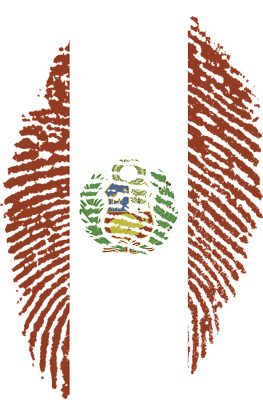 According to the authorities, the victims were a Peruvian and a Venezuelan male. The victims were lured into one of the rooms of the hostel where they were tortured, murdered and dismembered. There has been a lot of reports from the media in regards to this case. Apparently according to a report from Panamericana this type of crime is very common in gangs or criminal groups from Venezuela that after dismembering a body they usually hide the heads in places that are hard to be found. Keeping the heads of their victims themselves as a "War Trophy" is a sign of some type of insane warning to their rival gangs, to let them know they mean business. Pretty sick and abnormal behavior if not evil to say the least.

According to the authorities from Dirincri there are four to six people allegedly involved in this horrendous crime. Some of them have been apprehended including two Venezuelan females. Also, the taxi driver, the hostel owner and the receptionist were taken in for questioning. Unfortunately, a lot of the videos that captured the brutality of these homicides were leaked and posted on social media becoming viral and really putting the population of Lima in a state of fear.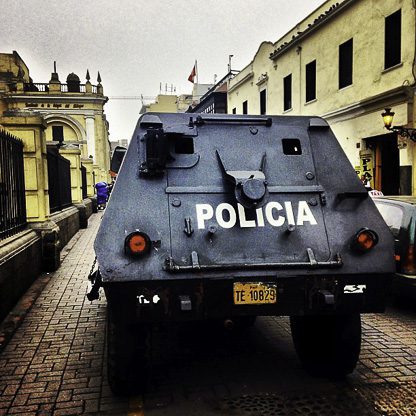 Since the occurrence of these killings, there has been a massive law enforcement presence conducting raids in the area of San Martin and Fiori. These particular area has been the first place where the majority of Venezuelans stay as they arrive at the capital since the Fiori Bus terminal is very near. For some time now the proliferation of hostels, as well as night clubs, has increased rapidly in this area. These types of establishments have been infested with the practice of prostitution, drug dealing and all types of crimes in general.

Now as an immigrant myself I'm all in favor of welcoming refugees or people in need who want to come to our country to escape the horrible reality of their own countries; on the other hand, I believe the country was overwhelmed by the number of people that have decided to migrate to Peru. There has to be a much stricter tighten and enforcement in our borders to prevent undesirables to flood our streets. We had a huge problem with a high incidence of crime before the Venezuelan migration but now it has gotten to a point where the streets of Lima are becoming no man's land, a lawless city where chaos and criminals call the shots. We may still be at a turning point and authorities must take strong action before it is too late.
Cover photo: Flickr