A megalithic temple found in Lambayeque is believed to have served for fertility rituals. Read on about this archaeology discovery in Peru here.
One archaeology discovery in Peru after another—Walter Alva is beginning to seem like the modern day Indiana Jones.
The Peruvian archaeologist, the same who had uncovered the Lord of Sipán tomb back in 1987, has now stumbled upon a megalithic temple.
Located in the Huaca El Toro site in the Lambayeque region of northern Peru, the temple is over 130 feet long and includes a staircase measuring 49 feet long and 35 feet wide. Twenty-one tombs were discovered in the temple, holding ceramic and metal objects.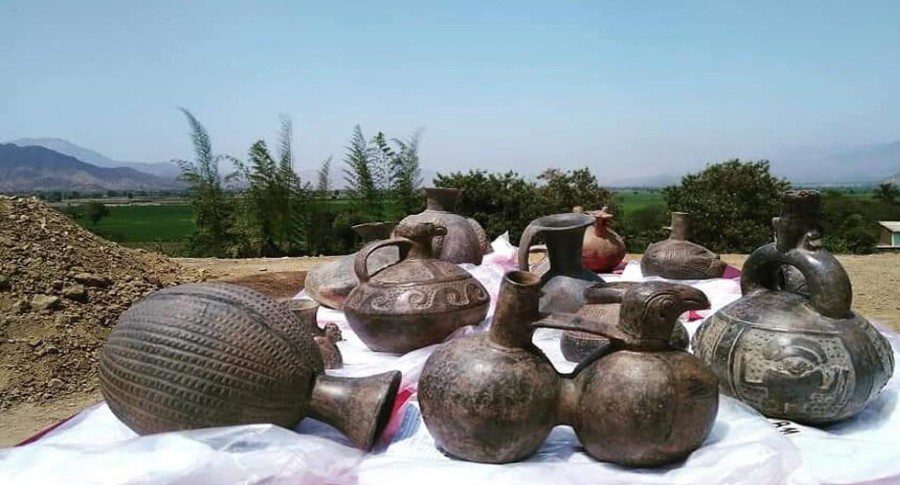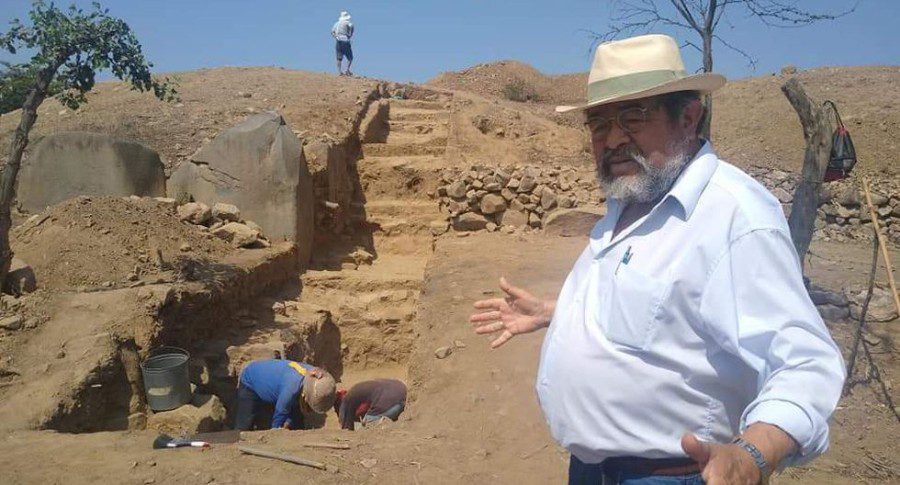 Various clues have caused Alva and his team to believe that the space was used for fertility rituals: the temple dates back to 3,000 years ago, a time when water was considered divine; it includes an alter with holes (for water to drip through), similar to other water alters; it is located in the springs of the Zaña Valley river.
The only megalithic architecture found in Lambayeque, Alva highlighted to press the uniqueness of the mountain-facing temple. The esteemed archaeologist also noted that remnants show the temple had been reused by later cultures, such as the Chimu.
The discovery, some 83 km from Chiclayo, was actually made in October 2019 and the digging took 45 days. It went undisclosed for nearly a month in order to prevent looting or vandalism.
Alva hopes to find funding in order to continue searching the area next year.
All photos: Andina/Difusion
Now that you're here:
We're asking you, our reader, to make a contribution in support of our digital guide in order to keep informing, updating and inspiring people to visit Peru. Why now? In our near 20-year journey as the leading English-language source on travel in Peru, we've had our fair share of ups and downs-but nothing quite like the challenges brought forth in the first quarter of 2020.
By adapting to the changing face of the tourism and travel industry (on both local and international levels), we have no doubt we will come out stronger-especially with the support of our community. Because you will travel again, and we will be ready to show you the best of Peru.
Your financial support means we can keep sharing the best of Peru through high-quality stories, videos and insights provided by our dedicated team of contributors and editors based in Peru. And of course, We are here to answer your questions and help whenever you need us.
As well, it makes possible our commitment to support local and small businesses that make your visit an unforgettable one. Your support will help the people working in these industries get back on their feet once the world allows us to make our dream of enjoying everything Peru has to offer a reality again-from its mouthwatering gastronomy, thriving Amazon and archaeological wonders such as Machu Picchu.
Together, we will find a way through this. As a member of our community, your contribution, however big or small, is valuable.
Support Traveling & Living in Peru from as little as $1 - and it only takes a minute. Thank you!