For the past four years, breweries across Latin America have been sending samples of their beer to the Latin American Craft Beer Cup. On Saturday, May 19, the 2018 winners were announced.
Over the course of the week, more than 700 beer samples were judged from breweries across Argentina, Bolivia, Brazil, Chile, Colombia, Costa Rica, Mexico, Paraguay, Uruguay, and Peru.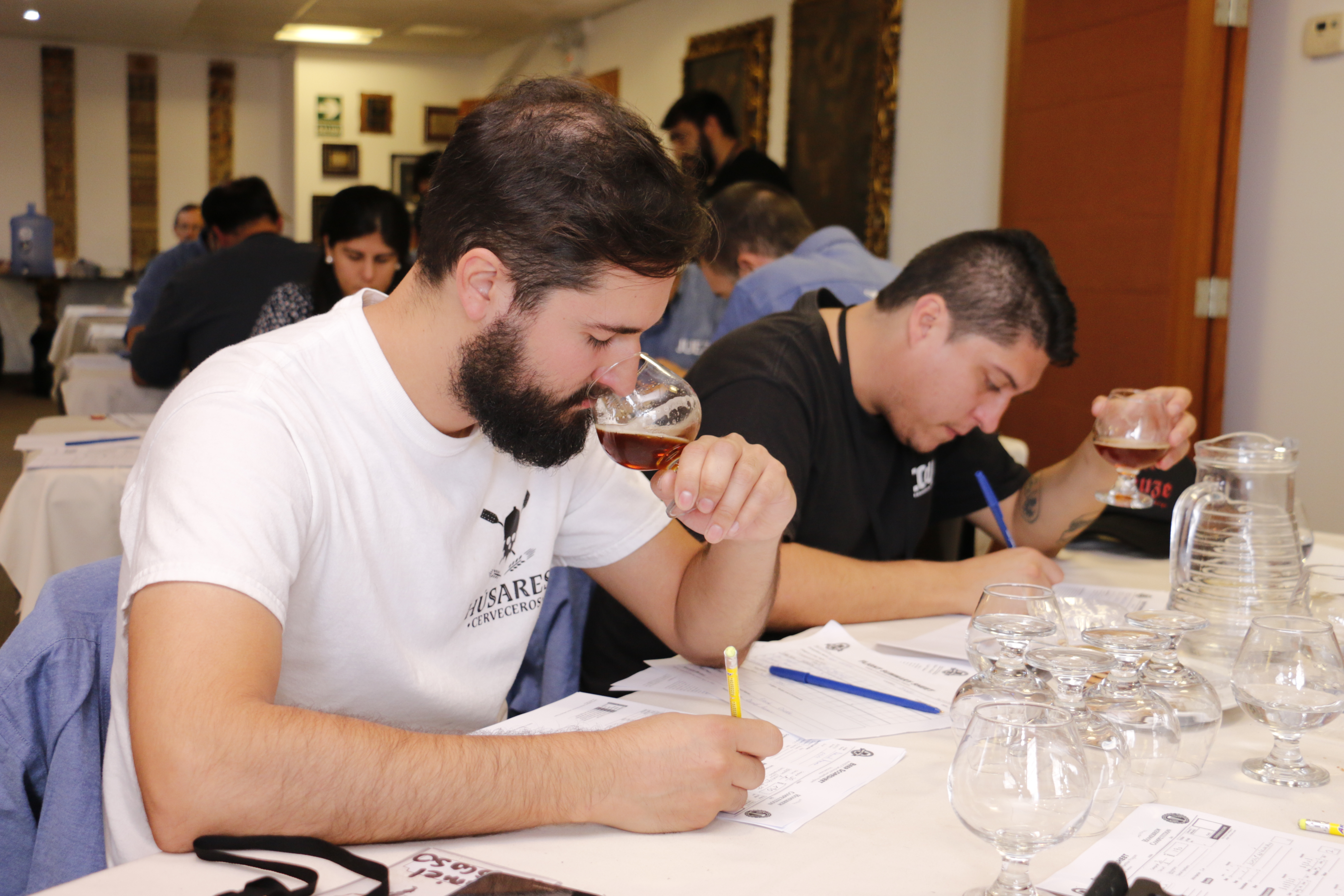 The judges, of which there were 30, hailed from Latin America, the United States, and Europe, with 13 of the judges from Peru. Among them, were a few stand out figures of the brewing world, such as John Palmer, Stan Hieronymus, Jennifer Talley, Sandra Cockerham, Ian Fozard, Steve Piatz, David Castro, Bruno Britto, and Oscar Garrido who also gave interesting talks on various related topics.
The Peruvian Winners
Of the Peruvian breweries, 14 awards went to Peruvian breweries and brewers, including Barbarian as the best brewery in Peru and its Imperial Red V Aniversario as the best Peruvian beer of the competition. Among the other Peruvian winners, Barranco Beer Company, Cervecería Del Valle, Knock Out, Nuevo Mundo and Oveja Negra took home awards.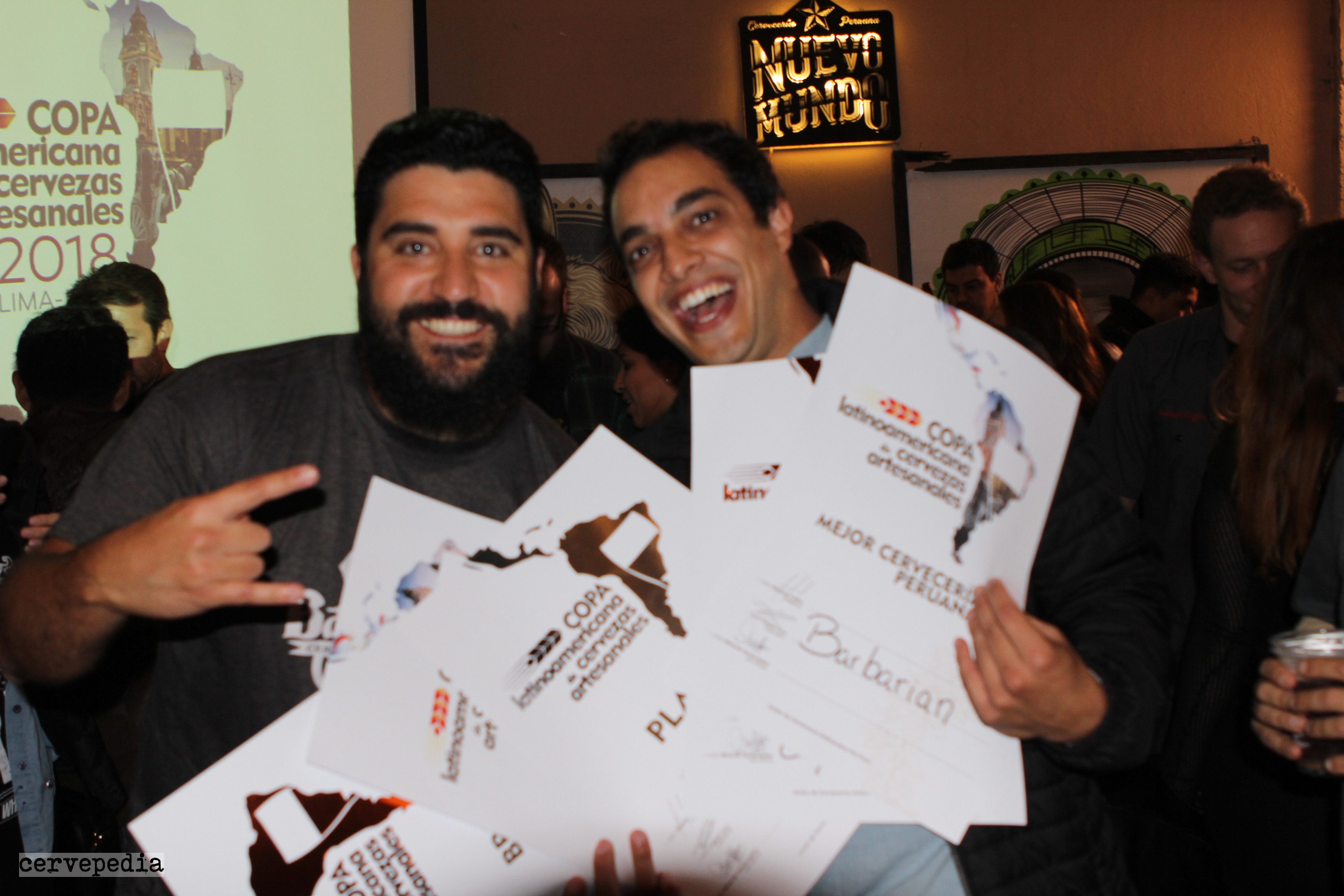 This year, there was also a category for home brewers. with two Peruvians winning awards: Juan Ydrogo for his American IPA and Alberto Reyna for his beer, 16 nudos.

| | | |
| --- | --- | --- |
| Brewery | Beer | Award |
| Barbarian | | Best Peruvian Brewery |
| Knock Out | Explosiva | Gold |
| Besser Bier | Red Ale | Silver |
| Knock Out – Ergo | Sorpresa | Silver |
| Barranco Beer Company | Saca tu machete 2018 | Silver |
| Barbarian | Imperial Red V Aniversario | Bronze, Best Peruvian Beer |
| Oveja Negra | Golden Spirit | Bronze |
| Barbarian | Chasqui Porter | Bronze |
| Sierra Andina | Pachacutec | Bronze |
| Cervecería Del Valle | Inti Punku IPA | Bronze |
| Nuevo Mundo | Panam | Bronze |
| Barbarian | Plan B | Bronze |
The Other Major Winners
Argentina won 21 prizes with the Argentinian brewery Juguetes Perdidos winning the award for best brewery of the competition and the Argentinian brewery, Bacota, winning best beer of the competition for their Old Ale. 
The organizer of the event, The Union of Craft Brewers of Peru (UCAP), is an association formed by 28 producers that aim to promote the craft brewing culture in Peru, boost quality, and responsible consumption.
Don't Miss
MICRO BREW SCENE IN LIMA: BARBARIAN BREWERY
RESTAURANT REVIEW: BARRANCO BEER COMPANY
BEER STEWARDING IN THE SACRED VALLEY
Now that you're here:
We're asking you, our reader, to make a contribution in support of our digital guide in order to keep informing, updating and inspiring people to visit Peru. Why now? In our near 20-year journey as the leading English-language source on travel in Peru, we've had our fair share of ups and downs-but nothing quite like the challenges brought forth in the first quarter of 2020.
By adapting to the changing face of the tourism and travel industry (on both local and international levels), we have no doubt we will come out stronger-especially with the support of our community. Because you will travel again, and we will be ready to show you the best of Peru.
Your financial support means we can keep sharing the best of Peru through high-quality stories, videos and insights provided by our dedicated team of contributors and editors based in Peru. And of course, We are here to answer your questions and help whenever you need us.
As well, it makes possible our commitment to support local and small businesses that make your visit an unforgettable one. Your support will help the people working in these industries get back on their feet once the world allows us to make our dream of enjoying everything Peru has to offer a reality again-from its mouthwatering gastronomy, thriving Amazon and archaeological wonders such as Machu Picchu.
Together, we will find a way through this. As a member of our community, your contribution, however big or small, is valuable.
Support Traveling & Living in Peru from as little as $1 - and it only takes a minute. Thank you!