No matter what season it is, a plate of fresh ceviche is always appetizing. Pamper the taste buds with a visit to each of these restaurants, the best cevicherías in Lima.
Easily one of Peruvian cuisine's premiere dishes, ceviche is a mix of raw fish cooked in citrus juice and dressed with pepper, chili, and a host of interesting spices. If you are looking forward to a one-of-a-kind gastronomical experience, then make sure to head to any one of these five best cevicherías in Lima for an unforgettable treat.
1. Canta Rana
Tucked into a quiet corner of Barranco, Canta Rana is one of the most famous cevicherías in Lima. Besides ceviche, they also serve a variety of other typical Peruvian seafood dishes. Make sure to arrive early or you might have to join the lengthy queue for a table. This restaurant has a pub-like feel to it and serves the most sumptuous ceviches in generous quantities.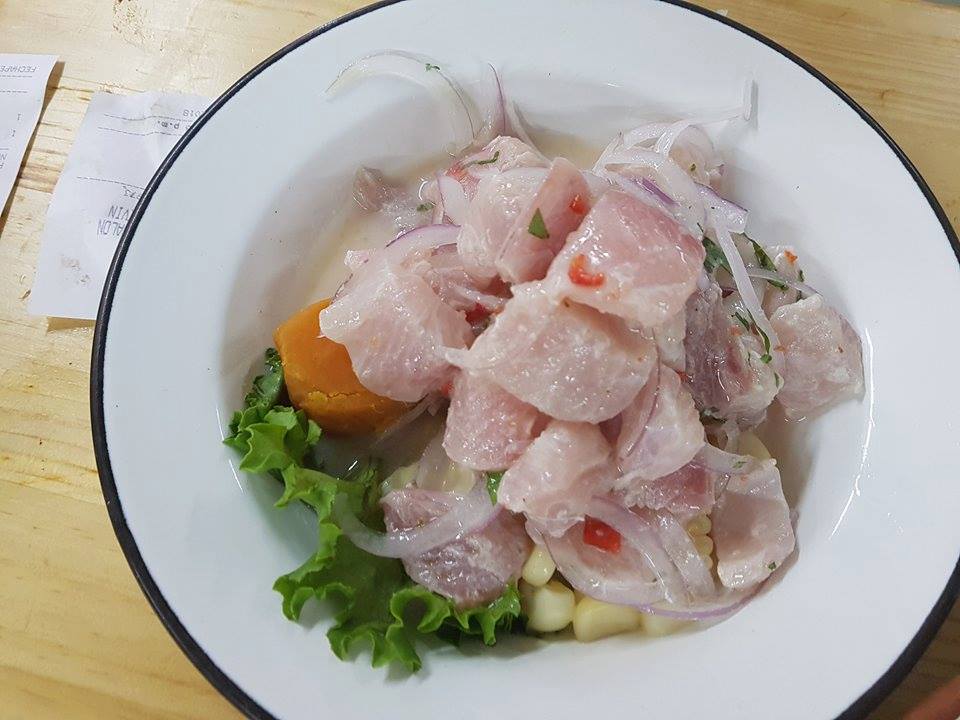 2. La Mar
If you are in the mood for splurging, then this upscale cevichería on Lima's famous Avenida La Mar in Miraflores is probably your best option. Owned by Gastón Acurio, a renowned chef and recent winner of the Diners Club Lifetime Achievement Award, the menu at La Mar allows you to choose from a wide range of ceviches, including a ceviche of black scallops and a ceviche prepared in more of an Asian-style. Vegetarians can sample their Eco ceviche, a non-fish version of this famous dish. While you're there, make sure to try their tiradito, grilled octopus, and deliciously cooked whole fish dishes.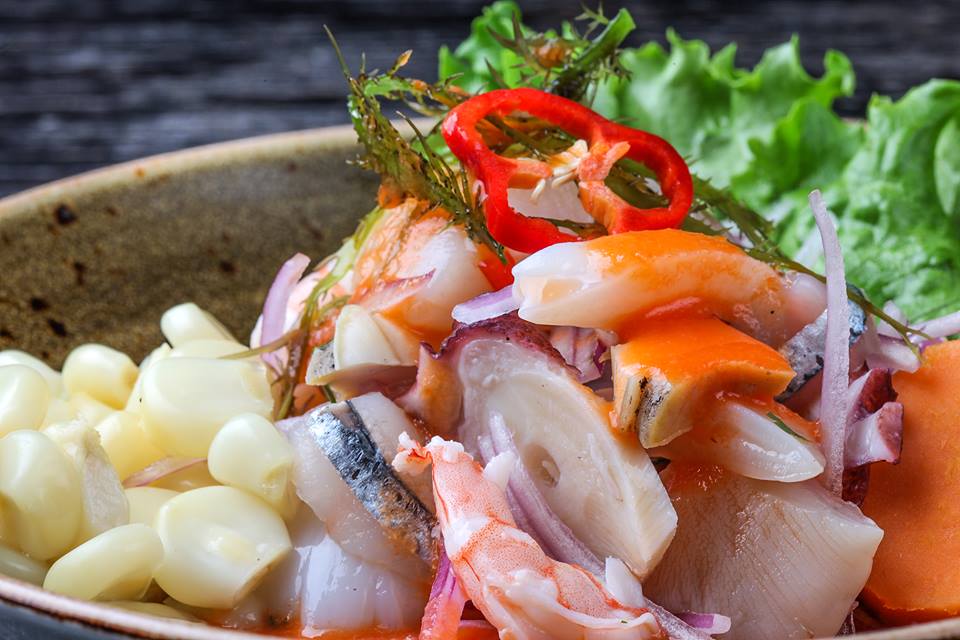 Check out our restaurant review of La Mar here.
3. Chez Wong
Javier Wong whips up one of the best ceviches in the city from the first floor of his home in the heart of La Victoria. One of the best parts of this restaurant is that it doesn't have a menu. Instead, Chef Wong takes into account your personal tastes and preferences and prepares a ceviche for you based on what you tell him. His sole ceviche and stir-fried fish dish (a.k.a. saltado) are to die for. To further convince of just how good Chez Wong is, Anthony Bourdain considers this one of his favorite cevicherías in Lima.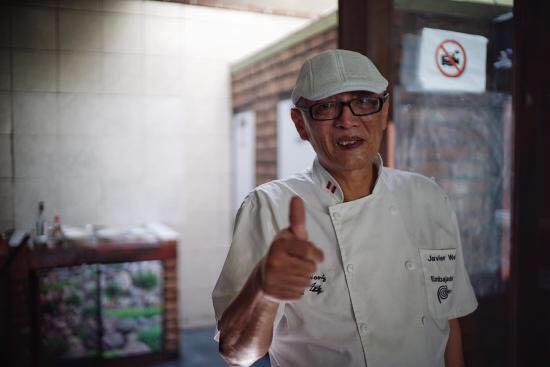 We share a little more about Chef Javier Wong and his tasty ceviche here.
4. Mercado de Surquillo
If you want to sample some quality ceviche without putting a hole in your wallet, then head to the Mercado del Surquillo where you will find some great tasting ceviche at an incredible price. The colorful stalls with their little stools for seats might not have the charm of the upscale restaurant, but it is sure to be a one-of-a-kind experience, especially for those visiting Peru and Lima for the first time.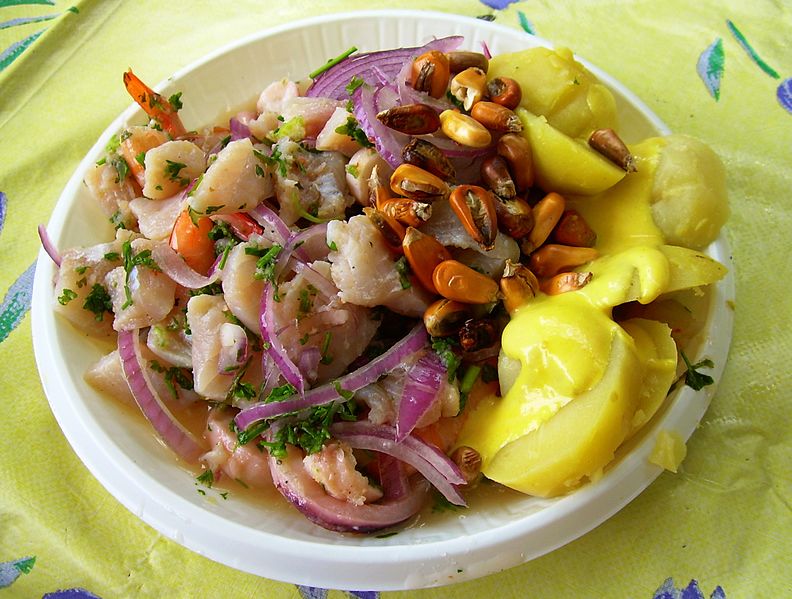 5. El Muelle
Another fantastic eatery located in the posh residential area of Barranco, this simple restaurant serves up mouth-watering ceviche in a rather homely atmosphere. Don't let the simple plastic chairs and the unadorned look of the restaurant turn you off. The food is sure to blow your mind. Their fresh ceviche comes with a unique and distinctly El Muelle crispiness, and you can even order an assortment of seafood platters to complement your delicious ceviche.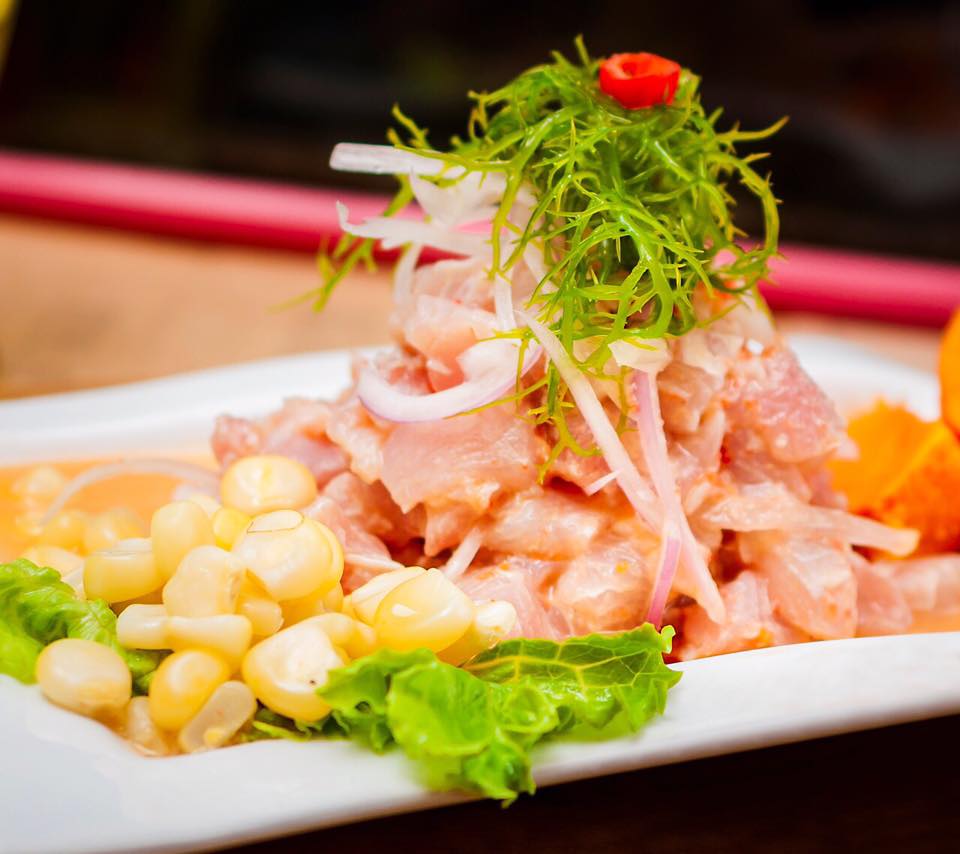 Cover photo: El Comercio
Now that you're here:
We're asking you, our reader, to make a contribution in support of our digital guide in order to keep informing, updating and inspiring people to visit Peru. Why now? In our near 20-year journey as the leading English-language source on travel in Peru, we've had our fair share of ups and downs-but nothing quite like the challenges brought forth in the first quarter of 2020.
By adapting to the changing face of the tourism and travel industry (on both local and international levels), we have no doubt we will come out stronger-especially with the support of our community. Because you will travel again, and we will be ready to show you the best of Peru.
Your financial support means we can keep sharing the best of Peru through high-quality stories, videos and insights provided by our dedicated team of contributors and editors based in Peru. And of course, We are here to answer your questions and help whenever you need us.
As well, it makes possible our commitment to support local and small businesses that make your visit an unforgettable one. Your support will help the people working in these industries get back on their feet once the world allows us to make our dream of enjoying everything Peru has to offer a reality again-from its mouthwatering gastronomy, thriving Amazon and archaeological wonders such as Machu Picchu.
Together, we will find a way through this. As a member of our community, your contribution, however big or small, is valuable.
Support Traveling & Living in Peru from as little as $1 - and it only takes a minute. Thank you!