The recent game between Brasil and Peru was the most awaited and most crucial game for Peruvians. It was one of those matches, if we were really as good as we seemed to be, we'd need to see our progress as a team. Unfortunately, it was a slap on the face, a reality check, and a humiliating defeat.
A false sense of optimism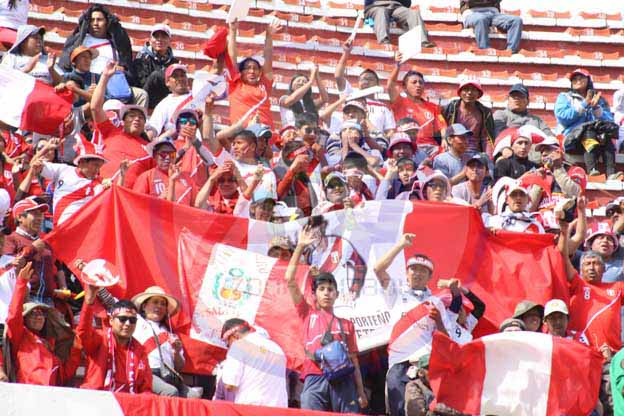 Many ingredients came into play for the loss. We had just beaten Bolivia by scoring three goals, and Paolo Guerrero, our leading scorer and our best bet for the team, gave us a false sense of excessive optimism. This is why the wake-up to reality for Peruvian fans was very painful. We watched the game, some of us in disbelief, some shocked, some in a state of confusion. For many of us, it felt as if a cold bucket of ice had been poured on our heads.
There is an old saying in South America's soccer street talk "Brazil is Brazil" and indeed that is what this game seemed to show all of us. Unfortunately, the giant awoke against us and it wasn't a pretty picture. It is one thing to play against Bolivia, and a whole different ball game to play against Brazil.

Reflections on what happened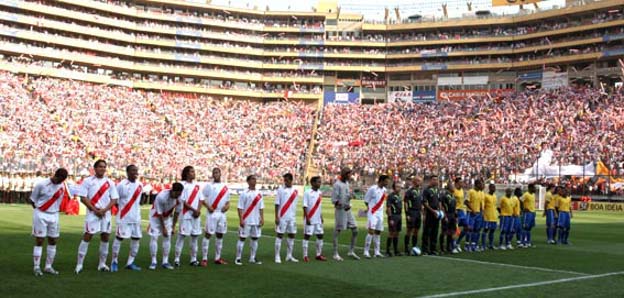 We were hit so fast and so early into the game by Brazil's first goal, as well as by an unfortunate mistake by our goalkeeper who basically gave away the second goal. By falling behind 2-0 so early into the game, the team was hit hard and quickly fell apart. Confusion started to set in, and the team's playing style became very disorganized, which allowed Brasil to completely take over the game. It seemed as if there was only on team on the field; Peru was wounded and slowly bleeding out as the third goal came in and the first half was over. As I watched the players coming back for the second half, their faces did not show any type of positive attitude or will to overcome the score. Actually, I sensed as if they did not want to face the second half, maybe a premonition to what was about to happen.
The second half was more of the same. It looked as if Brazil was flying and Peru was crawling. The difference was so evident it wasn't even funny. Brazil scored two more awesome goals and Peru just wanted to go home and hit the showers. Peru was psychologically weak and allowed Brazil to walk all over them. I have no clue as to what happened to them, and what prompted the coach's wrong reading of the game. We got slapped back into reality and it was a hard drink to swallow for all fans, followers, and supporters of the National team.
Cover photo: Good Free Photos
YOU MIGHT ALSO LIKE
Now that you're here:
We're asking you, our reader, to make a contribution in support of our digital guide in order to keep informing, updating and inspiring people to visit Peru. Why now? In our near 20-year journey as the leading English-language source on travel in Peru, we've had our fair share of ups and downs-but nothing quite like the challenges brought forth in the first quarter of 2020.
By adapting to the changing face of the tourism and travel industry (on both local and international levels), we have no doubt we will come out stronger-especially with the support of our community. Because you will travel again, and we will be ready to show you the best of Peru.
Your financial support means we can keep sharing the best of Peru through high-quality stories, videos and insights provided by our dedicated team of contributors and editors based in Peru. And of course, We are here to answer your questions and help whenever you need us.
As well, it makes possible our commitment to support local and small businesses that make your visit an unforgettable one. Your support will help the people working in these industries get back on their feet once the world allows us to make our dream of enjoying everything Peru has to offer a reality again-from its mouthwatering gastronomy, thriving Amazon and archaeological wonders such as Machu Picchu.
Together, we will find a way through this. As a member of our community, your contribution, however big or small, is valuable.
Support Traveling & Living in Peru from as little as $1 - and it only takes a minute. Thank you!