Lima Babies is a support group for all English-speaking expat parents in Lima, and might just be what you've been looking for.
Moving to a new country on your own is hard enough. And for expat parents in Lima, the added worries and stress (and no doubt excitement) of starting a new chapter with young ones is all too familiar. Without family nearby and perhaps few compatriots who understand the hardships of adapting to a new culture while learning to parent, it's important to find support.
Since April 2018 Lima Babies has been offering communal support to expat parents in Lima, specifically those with newborns or young children up to one year old. English-speaking members generally meet up every two weeks and the group has planned a holiday get together this December 12.
We spoke with Helen Binge, creator of Lima Babies and a British expatriate who has been living in Lima for several years, about the history of the group and its aim for offering support to expat parents in Lima.
Traveling & Living in Peru: What is Lima Babies and helps run it?
Helen Binge: Lima Babies is a completely non for profit group, and everyone who works there does so on a volunteer basis. It is run by professionals in the children's health field. As an experienced Paediatric Physiotherapist I'm passionate about the growth and development of babies and had actually instigated other such groups in various countries that I've lived in, and with great success.
Together with my colleagues—Allison and Rachel— we have been able to provide a safe and friendly space to pregnant mums, and new parents negotiating their way through their child's first year of life.
Giving birth in a country that is not your own,can be quite daunting, especially if you do not speak the language very well. It can be an unnerving and worrying time, and we try to reassure and soothe any anxieties.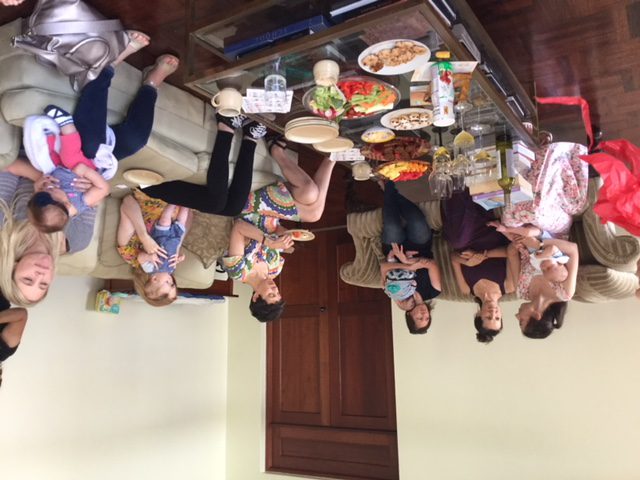 TLIP: What areas of parenthood can members come to Lima Babies for support?
HB: We cover anything from child health, growth, development, as well as sleeping, eating, teething and other challenges that babyhood brings. We are all mothers, so we can relate to new parents on a personal level as well as provide professional advice. We are also extremely lucky that Rachel, our Pediatric Nurse, is also a lactation consultant.
TLIP: What are the meet ups like?
HB: We normally meet bi-weekly on Thursdays from 11am-1:30pm in Miraflores. We have a great space and we often have guest speakers to come and talk to us. Each meeting has a theme. Recently we have had talks on Post natal Pilates, Breastfeeding, Sensory development and Essential oils for babies, just to name a few.
Even though it is not for profit, we do ask for a small donation of S/ 20 Soles to cover our costs, as we also provide coffee, tea and other refreshments.
You can come and get your baby weighed and measured on a regular basis and it is a wonderful way to meet new mums and dads. We have a very international expat crowd these days.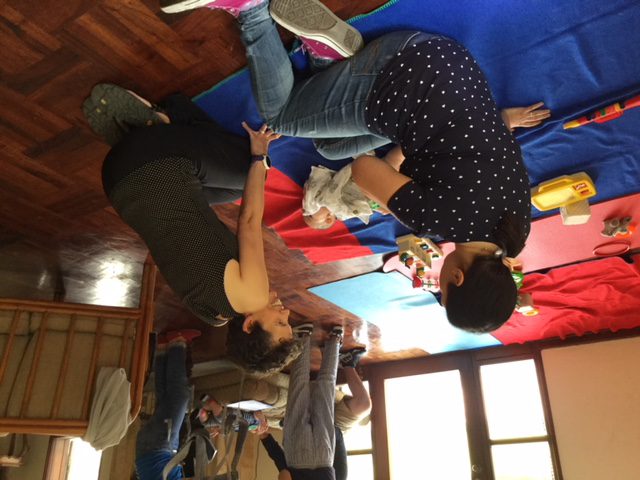 TLIP: Anything special planned for the holidays?
HB: During our next event, on Thursday, December 12, we shall be celebrating Christmas with some Xmas delights to eat, and a Christmas ornament exchange—in addition to all the usual services. All English-speaking parents with babies under one years old are welcome.
After that we will take a summer holiday break and resume in March 2020, as many of us will be travelling at that time.
If you are a new parent, or are expecting a baby in the next few months here in Lima, come along and join in the fun. We would love to meet you.
Find out more about the group, what it has to offer and how to join:
Lima Babies Facebook (This is a closed FB group so those interested will need to answer three simple questions in order to join.)

Cover photo: Pixabay