FIQUI Peru's annual fundraising dinner aims to raise funds to support families with children affected by cystic fibrosis. In Peru, approximately 3,000 people are born with the genetic condition with the average age of death being 12 years old. The event will take place on September 28, 2019 in Lima.
Imagine holding your beautiful new baby in your arms and being told that they will have a lifetime of suffering from an incurable genetic condition. Add to this devastating news that the treatment is very expensive and will be necessary for the entire short life of the child. This is what the families of children with Cystic Fibrosis have to cope with.
Cystic Fibrosis (CF) is a genetic condition estimated to affect about 3,000 people in Peru. Children are born with a defective gene and the symptoms usually occur in the first year of life in Peru. The disease affects the lungs and digestive system.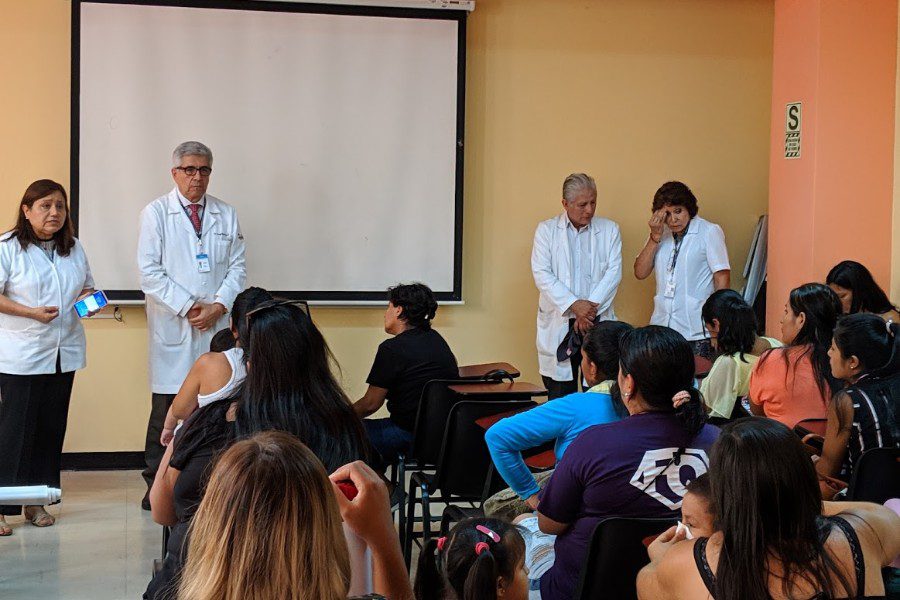 FIQUI Peru is a nonprofit association of parents, relatives and friends of children with CF who come together to improve their quality of life. Every year they organize a dinner and dance fundraiser to aid the financial burden of low income families affected by CF (see details at end of article). "The lack of interest and attention from the state health representatives has pushed the families to work together for the good of our children," explains Sol Samaniego, past president of the association.
Cystic fibrosis is difficult to diagnose and, along with the negative attitude of doctors who decline to prescribe the expensive treatment because of the poor prognosis, the average age of death of CF children in Peru is 12 years old. In more developed countries, life expectancy has risen to 45.
"In Peru we don't have a CF center and nobody explains to the parents what the condition is and how we can deal with it. Usually, after suffering a lot, your child gets the diagnosis, and then you hear phrases from the doctors like, 'Oh don't stress yourself with anything, just enjoy your beautiful baby girl, since she might not be able to make it to one year,'" continues Samaniego, whose daughter is now 10 years old. "Or, in another case, 'I won't prescribe a very expensive medicine because your son will die anyway, so we want to help you making him happy in the meantime.'"
Cystic fibrosis in Peru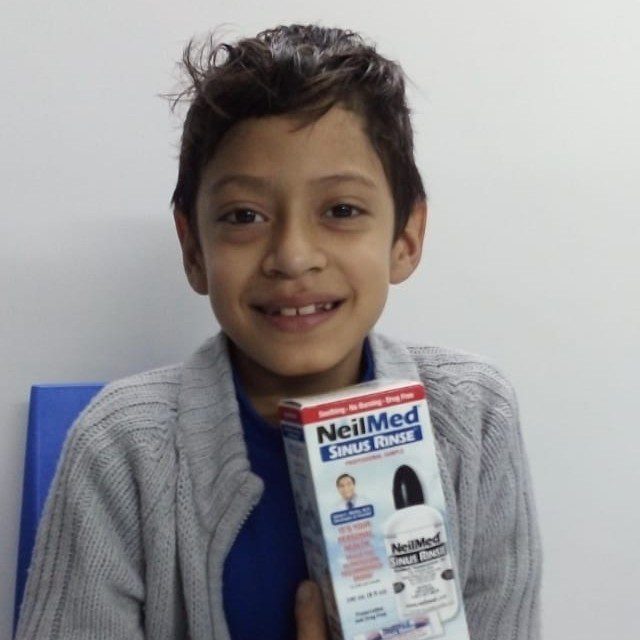 CF is a multi-systemic and rare condition therefore much of the medication necessary is very expensive and considered to be high cost medications. Some statistics include:
Basic maintenance treatment for a stable CF patient costs S/ 12,000 per month.
Once they have an exacerbation, they normally need more medications and antibiotics, with an average additional cost of S/ 6,000 per month.
As the disease progresses, patients with CF will need hospitalizations at least once a year, each time they spend from 14 to 21 days in the hospital. One hospitalization can cost S/ 15,000 – 30,000.
CF children need a constant supply of medication and their continuing health is often hampered by the irregular availability of this medication. Treatment includes:
Medicines and nebulization.
Respiratory therapy to clean the respiratory system.
Proper nutrition, high in fat and protein.
The Peruvian health system provides for social insurance by EsSalud. 50% of FIQUI Peru patients have EsSalud, the other half is attended by the public system in the Hospital del Niño in Breña, where they are supposed to give a child with CF the specialized care and the right medication for treatments. This is not the case many months a year. So in general, unless your family can buy the medication, a child's treatment is interrupted for at least 15 days or up to three months a couple of times a year. This inconsistency can cause serious complications and even death.
Although South American statistics indicate approximately 3,000 sufferers in Peru, there are only 100 patients receiving help from FIQUI Peru due to the lack of diagnosis. FIQUI Peru has adopted the mission to help educate parents about the treatment available and bring doctors, technicians and therapist from other countries to teach both families and Peruvian doctors. As 65% of the FIQUI population in Peru lives in poverty, they also assist parents with the financial burden of the vital treatment necessary for the quality of life of affected children.
"As parents we don't give up, so that is why we initiated FIQUI Peru, to help our and other children," says Samaniego.
The event
This year the FIQUI Peru fundraising dinner will take place on September 28th at 8pm at the Circulo Militar, located at: Jiron Pachacutec & Avenida Cayetano Heredia, Jesús María 15072.
As with last year's event, the famous Joselito and his Orchestra will assure guests have a great dance.
The event is S/ 200 per person for dinner, dessert, drinks and dance and above all for the opportunity to help a very good cause.
To purchase tickets, you can make a deposit to either of FIQUI's bank accounts:
BBVA
011-0129-010003357942
Codigo interbancario: 011-129-00010003357942
BCP
193-2272005-0-44
Codigo interbancario: 002-193-0027200504416
Send payment confirmation to [email protected] or to via WhatsApp at 993-100-359 in order to get registered for the dinner. If more than three (03) tickets are bought, these will be delivered. Otherwise, you can pick up them up from the office located in San Isidro.
Donations are also gratefully accepted. FIQUI is registered in SUNAT and is a donor receiving agent, so it can issue a donation certificate that can be presented to SUNAT for income tax discount.
For more information about the work of FIQUI Peru contact:
Cover photo: Fiqui Peru Facebook
Now that you're here:
We're asking you, our reader, to make a contribution in support of our digital guide in order to keep informing, updating and inspiring people to visit Peru. Why now? In our near 20-year journey as the leading English-language source on travel in Peru, we've had our fair share of ups and downs-but nothing quite like the challenges brought forth in the first quarter of 2020.
By adapting to the changing face of the tourism and travel industry (on both local and international levels), we have no doubt we will come out stronger-especially with the support of our community. Because you will travel again, and we will be ready to show you the best of Peru.
Your financial support means we can keep sharing the best of Peru through high-quality stories, videos and insights provided by our dedicated team of contributors and editors based in Peru. And of course, We are here to answer your questions and help whenever you need us.
As well, it makes possible our commitment to support local and small businesses that make your visit an unforgettable one. Your support will help the people working in these industries get back on their feet once the world allows us to make our dream of enjoying everything Peru has to offer a reality again-from its mouthwatering gastronomy, thriving Amazon and archaeological wonders such as Machu Picchu.
Together, we will find a way through this. As a member of our community, your contribution, however big or small, is valuable.
Support Traveling & Living in Peru from as little as $1 - and it only takes a minute. Thank you!