Are you traveling to Peru soon, and specifically Cusco or Puno? If so, here is how you can avoid feeling the effects of altitude sickness.
If you are traveling to Peru's most popular tourist destinations, it is likely that the altitude there will be higher than what you are accustomed to at home.
When I flew into Cusco, it was instantly recognizable that I was much higher up in elevation than I was used to. One who does not travel frequently may not realize that with great altitude comes great headaches. Altitude sickness is extremely common to people who make this journey, including areas at lower altitude, such as Machu Picchu.
How to relieve or prevent altitude sickness
I personally knew nothing about this plaguing effect until I read some prominent literature before I arrived in Peru. The effects of this temporary condition can include headaches, trouble sleeping, nausea, shortness of breath, and inability to exercise.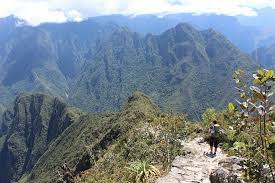 The cases can range from mild to life-threatening in very extreme cases and can last up to three days. It will be easy to figure out if you are experiencing these conditions, as they will appear within hours of your arrival. This can dampen any spirits of adventure, especially since I know I get anxious to explore and make memories as soon as I get to my travel destination.
I can honestly say that I experienced no altitude sickness after my arrival, and to say the least, I was pleasantly surprised.
I was able to explore the city of Cusco, and all of its amenities the second after we checked into the Del Prado Inn. Hindsight is 20/20, but I attribute my success to several factors: being in shape, physical activity upon arrival, and coca leaf tea/leaves.
When you travel to Peru, it's almost expected that some sort of physical activity will be involved. Whether it's pacing the endless streets, climbing to see Sacsayhuaman, or heading to Machu Picchu, it's a good idea to be in shape for your trip.
Overall, maintaining a healthy diet and exercise routine are the best ways to prepare yourself before your trip. You owe it to yourself anyway, and it will make your travels to Peru that much more enjoyable, especially if your body can endure the increased stress of heightened elevation.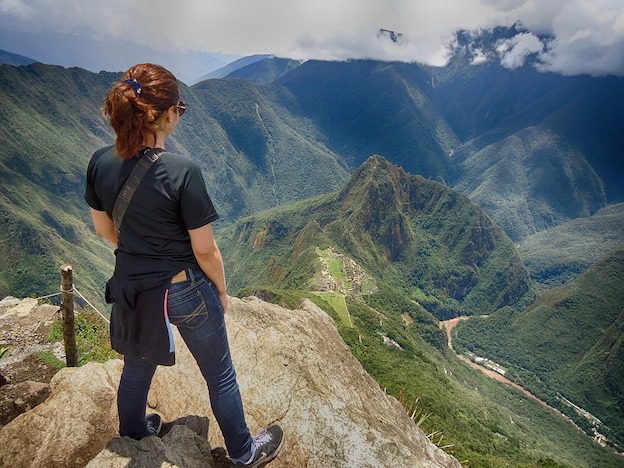 I experienced a slight shortness of breath after my arrival, but I powered through it by climbing hills and seeing the sights.
Stay active & hydrated
A recommendation is to avoid taking a nap when you get to your hotel. Go see the Jesus statue, Sacsayhuaman, or any number of museums in Cuzco. Stay active, and it's likely that your body will continue to perform the way you want it to. Don't overwork yourself though, make sure to take nice deep breaths and gradually ascend any hills or mountains. Staying hydrated also assists in overcoming symptoms as well.
An additional recommendation is not to drink alcohol (okay, just a glass!) or eat too much food during your first 24 hours in Cusco.
Coca leaf tea
Coca leaves can be your saving grace. Whether it be chewing them, or enjoying them in a nice hot cup of coca leaf tea, they are very well known for relieving, or even preventing the effects of altitude sickness. This Peruvian staple has a unique flavor that I didn't find off-putting, especially the tea. You can purchase a nice hot cup at any number of locations around the city.
Follow these simple guidelines and you will avoid feeling the effects of altitude sickness. If anything, you will experience minor symptoms that you'll find easily manageable. If your conditions worsen, or you are having trouble breathing or moving, consult a local doctor. You may need a little extra oxygen and some care from a professional. Be careful out there and enjoy your stay in Peru!
Elevation at Cuzco- 3,399 m
Elevation at Machu Picchu- 2,430 m
Elevation at Huayna Picchu- 2,693 m
Elevation at Salkantay- 6, 271 m
Cover photo: AmaraPhotos.com
More by Garrett Heng:
5 QUICK BOOKS TO READ BEFORE TRAVELLING TO PERU
LIFE-CHANGING EXPERIENCE: HIKING THE INCA TRAIL
TRAVEL, TIME, AND TEA

Now that you're here:
We're asking you, our reader, to make a contribution in support of our digital guide in order to keep informing, updating and inspiring people to visit Peru. Why now? In our near 20-year journey as the leading English-language source on travel in Peru, we've had our fair share of ups and downs-but nothing quite like the challenges brought forth in the first quarter of 2020.
By adapting to the changing face of the tourism and travel industry (on both local and international levels), we have no doubt we will come out stronger-especially with the support of our community. Because you will travel again, and we will be ready to show you the best of Peru.
Your financial support means we can keep sharing the best of Peru through high-quality stories, videos and insights provided by our dedicated team of contributors and editors based in Peru. And of course, We are here to answer your questions and help whenever you need us.
As well, it makes possible our commitment to support local and small businesses that make your visit an unforgettable one. Your support will help the people working in these industries get back on their feet once the world allows us to make our dream of enjoying everything Peru has to offer a reality again-from its mouthwatering gastronomy, thriving Amazon and archaeological wonders such as Machu Picchu.
Together, we will find a way through this. As a member of our community, your contribution, however big or small, is valuable.
Support Traveling & Living in Peru from as little as $1 - and it only takes a minute. Thank you!