Peru takes a privileged place in the European artistic scene in 2019 as "Guest of Honour" at ARCOmadrid, one of the most prestigious arts fairs in the world.
Photos: courtesy of ARCOmadrid
It has grown rapidly in recent years and today its strength and international prestige positions it among the world's leading contemporary art fairs, hosting in its annual edition more than 200 international galleries from 30 countries and the presence of 100,000 visitors. Those who have seen ARCOmadrid's dynamic growth know that, in addition to its careful selection of galleries and works of art, the excellent health of the Spanish art fair is supported by several important aspects, such as important institutional and private support, a remarkable organization, and a more enthusiastic public. Likewise, a specialized programme that involves and promotes the talent and creativity of Latin American countries has consolidated this art fair as the leader of contemporary Latin American art in Europe.
Within this framework, ARCOmadrid has named Perú "Guest of Honour" of its 38th edition, mainly attracted by the diversity of the plastic arts and the extensive historical narrative of this Andean country, whose contemporary art scene has also undergone an important evolution in the last decade. This invitation entails excellent international artistic credentials for Perú and offers Peruvian art an unequaled artistic scenario, since the expansive nature of the art fair extends into Madrid, through its most prestigious museums and institutions, such as the Museo Nacional del Prado, the Museo Nacional y Centro de Arte Reina Sofía or the Real Academia de Bellas Artes de San Fernando, among other renowned art centres.
To learn more about the scope of ARCOmadrid and the significant role that contemporary Peruvian art will perform in its next edition, we spoke with Carlos Urroz, Director of ARCO and a key collaborator for its active growth, along with Maribel López, ARCOmadrid Co-Director.
It is worth mentioning that Mr. Urroz visited Lima last November, to present the ARCOmadrid project to Peruvian institutions, coinciding with the State visit of the King and Queen of Spain to Perú.
To a certain extent, could we understand ARCOmadrid as an artistic ecosystem in Madrid, rather than an art fair?
That's right. ARCOmadrid is a very important project for Madrid with great potential, that eclipses the concept of a mere "fair with galleries and visitors", as it has managed to bring together an entire sector; the art fair transcends its two exhibition halls and expands throughout the city, motivating an extensive artistic and cultural programme and the generation of more art fairs around it.
We are glad that the exposure that ARCOmadrid brings to the city, has a positive impact on many more artists and that the public reacts enthusiastically to all these artistic stimuli. It must be borne in mind that the art fair was born ten years before the Museo Nacional y Centro de Arte Reina Sofía, therefore, ARCOmadrid is considered to be a world reference in contemporary art.
Considering that Perú has been named "Guest of Honour" for ARCOmadrid 2019, what would you highlight from contemporary Peruvian art?
Contemporary Peruvian art has great potential with a very active stage, thanks to a generation of artists between 30 and 50 years old, who already hold an international position. I consider that its diversity stands out, for the varying plastic languages in which the art works are expressed; from modernism and abstraction to expressiveness and popularity. In the same manner, I would highlight its broad historical narrative, since all works of art provide, in one way or another, historical traditions ranging from pre-Hispanic cultures, through the colonial era, to the convulsive events of the 20th century.
How would contemporary Peruvian art be represented in the art fair?
The "PERU AT ARCO" programme, will bring together the most international generation of Peruvian artists. There will be 23 artists from 15 galleries, that, taking into account the existing sense of globalization, will include artists represented by galleries in countries where they currently live or have pursued a large part of their careers, since today many artists move from their countries of origin.
In fact, the Peruvian institutional hall will reflect this era of globalization, through a new section on artistic technologies, with video and environmental experimental sound, where visitors will be able to learn more about the roots of the artists, than about the origin of their galleries. The country's artistic panorama will also be addressed in Forum Peru, a space for dialogue in the art fair.
In addition, we expect a delegation from the Peruvian Government, with the presence of the Minister and Vice-Minister of Culture and, possibly, the President of Perú, as well as a delegation from the Lima Museum of Art (MALI) and a group of Peruvian art collectors, all of whom have been instrumental factors in the development of this project.
How would contemporary Peruvian art exhibitions be displayed in the city of Madrid?
Peruvian art will have a major presence in Madrid, since there will be twenty Peruvian art projects in the most prestigious museums and art centres, which will introduce a narrative thread of the development of the contemporary Peruvian art, that has its origins in cultures from 2000 years ago.
Through a surprising journey from the past to the present, the public will be able to appreciate outstanding art exhibitions, such as "Nasca", at the Fundación Espacio Telefónica or "Amauta & América Latina 1926-1930", at the Museo Nacional y Centro de Arte Reina Sofía, as well as many other engaging art exhibitions, until concluding with works of art that are currently in production, among which the new art movements of the Amazon are represented.
Peruvian colonial art will also have an important exhibition since the Museo Nacional del Prado will exhibit the painting "The marriage of Martín de Loyola and Doña Beatriz Clara Coya Ñusta, and of Don Juan Borja with Lorenza Ñusta", through its "Guest Work of Art" programme.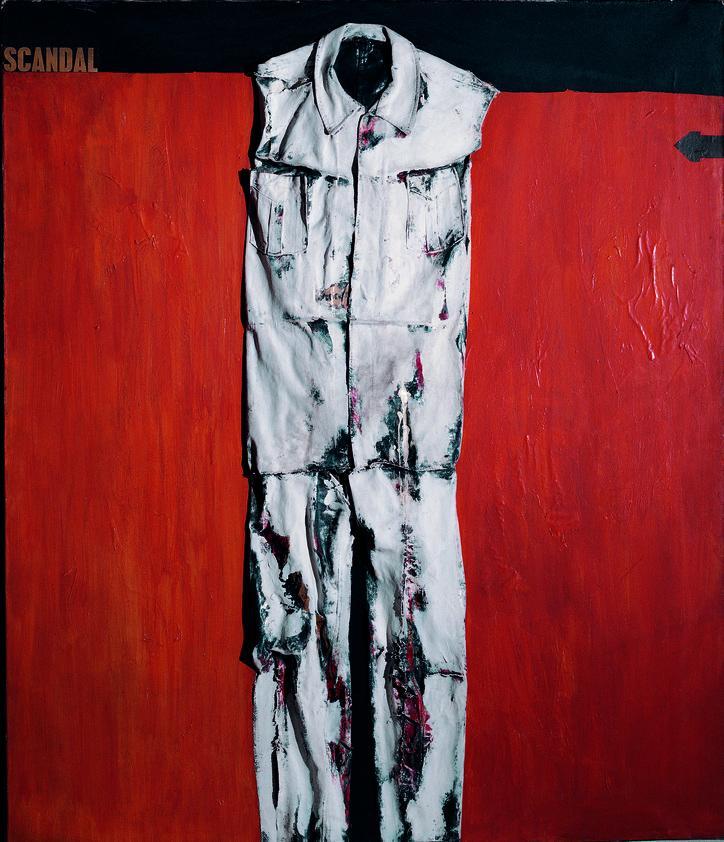 The ARCO brand successfully arrived in Lisbon in 2104. Would you value other regions for international expansion?
Right, ARCOlisboa is a growing project that will celebrate its fourth edition in 2019, being instrumental for contemporary art in Lisbon and certainly, our mission is to expand abroad. Until now, we have our sights set on Latin America, where we already have some projects under study. Naturally, we hope to see the ARCO brand on that continent soon, thanks to the realization of some of these projects.
Would you tell us about your artistic preferences and give advice to new art collectors?
Contemporary Latin American art never ceases to amaze me. During my first years as Director of ARCO, I met many artists who participated in the art fair as emerging artists and who today have a strong international position, which only reaffirms my interest in this art.
My advice to new art collectors is that, in addition to liking a piece of art, they should be well informed about it. It is necessary to take into account diverse elements such as the artist's curriculum, the artwork trajectory, and its narrative; usually, an image has a discourse that is important to know, so that you could like the artwork more or less. That's why art fairs are a good place to buy a work of art since everyone is willing to explain the work of art and give you the necessary information.
We thank Mr. Urroz for the interview and look forward to ARCOmadrid 2019, a meeting and exchange point between Europe and Latin America. With this excellent news, we take the opportunity to wish you all an Excellent and Artistic New Year in 2019.
Details about the ARCOmadrid International Contemporary Art Fair 2019
Dates
From 27th Feb to 3rd March, 2019
27th-28th Feb: Professional
1st-3rd March: General Public
Location
IFEMA
Madrid Fair
Av. del Partenón, 5, 28042 Madrid
Hall 7 & Hall 9
Galleries and artists participating in 'PERU AT ARCO'
80M2 LIVIA BENAVIDES* Lima Ximena Garrido-Lecca + Rita Ponce de León
ALEXANDER AND BONIN* New York Fernando Bryce
BARBARA THUMM* Berlin Teresa Burga + Antonio Paucar
CASADO SANTAPAU Madrid José Vera Matos
DEL PASEO Lima Mariella Agois + Miguel Aguirre
ELBA BENITEZ* Madrid Armando Andrade Tudela
FORUM Lima Juan Enrique Bedoya + Flavia Gandolfo
GINSBERG* Lima Claudia Martínez Garay
HENRIQUE FARIA* Buenos Aires Herbert Rodríguez
IMPAKTO Lima Javier Bravo de Rueda + Carlos Runcie Tanaka
JUANA DE AIZPURU* Madrid Sandra Gamarra
PROJECTESD* Barcelona Raimond Chaves + Gilda Mantilla
REVOLVER* Lima Elena Damiani + Ishmael Randall Weeks
ROLF ART Buenos Aires Milagros de la Torre + Roberto Huarcaya
WU* Lima Alberto Casari + Ana Teresa Barboza
Institutions that will be hosting Peruvian art exhibitions
·Espacio Fundación Telefónica
·Museo Nacional Centro de Arte Reina Sofía
·Museo Nacional del Prado
·Matadero Madrid.
·Centro Cultural Conde Duque.
·CA2M Centro de Arte Dos de Mayo
·CentroCentro
·Casa de América
·La Casa Encendida
·Real Academia de Bellas Artes de San Fernando
·El Instante Fundación
·Museo de América
·La Neomudéjar y Zapadores
YOU MIGHT ALSO LIKE
A TRIBUTE TO THE GREAT LATIN AMERICAN ARTIST FERNANDO DE SZYSZLO
THE HISTORY AND RISE OF AMAZONIAN ART
PERU WILL BE THE GUEST OF HONOR IN ARCOMADRID 2019
Comments
comments