(Photo: Joseph Diaz Romero/Living in Peru)
There are quite a few steak places in Lima, most of them offering some sort of Argentine barbeque style with similar sides, sauces, and cuts of meat.
Kilo differentiates itself in that it uses only Angus, and has some typical North American sides (Baked beans, poutine, etc).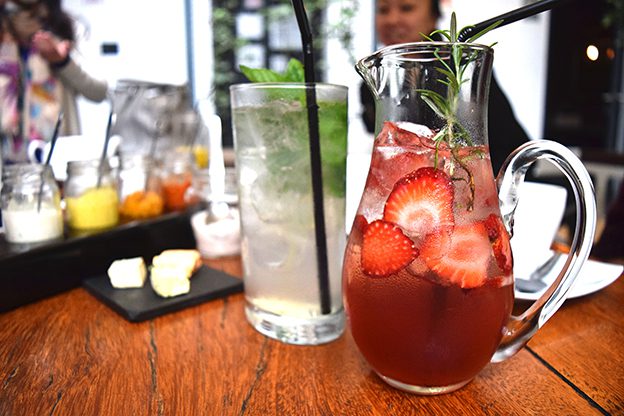 The inside is classic, and in tune with simplicity. The bar is decent (I recommend the Sparkling Rose, a drink with fruit juices sherry & champagne.) The wine list isn't lustrous, sticking to the common Chile/Argentina/Spain pattern the rest of Lima uses.
The kitchen is owned and operated by Carolina Uechi. You won't go wrong ordering a steak thanks to the quality of it, but I prefer a full golden-brown crust covering the steak as opposed to grill marks. As of sides, we tried the poutine, baked beans, and pesto (actual pesto, not the Peruvian salsa verde). I'm not Canadian so I can't comment on the poutine, but the baked beans weren't used with the proper beans to which I corrected her but her homemade barbeque sauce is "finger-lickin' good."
They offered us a Lomo Saltado made with smoked brisket that was interesting. The brisket was smoked for 14 hours, then made into a typical Lomo Saltado, definitely a different experience, I'd even say it's a must try for any avid Lomo Saltado fan.
All in all, I think the price is a little steep for what they're offering (about s/. 110 for a 350gr steak with 2 sides) It's not a bad meal at all, just some bolts they have to tighten.
Av. El Polo 418, Surco
Website
Monday – Saturday 12:00 pm – 4:00 pm and 7:00 pm – 11:00
Sundays                   12:00 pm – 5:00 pm
Comments
comments