Segundo Muelle is a chain restaurant. At 23 years old with 7 locations throughout Lima and now stretching across several international cities, it shouldn't be as good as it is.
Dining at Segundo Muelle was a pleasant surprise – the quality of cooking implies care, attention to detail, and use of fresh ingredients. Does this translate to all branches? I have no idea, but I can vouch for many of the dishes I sampled at their Surco location.
The Menu & Food
The menu is organized thematically into "Influencias" or influences, offering ventures across land and sea, with nods to other cultures via "El Oriente" and the "Mediterraneano" and even turns back in time, showing deference to Peru's ever-popular standbys in the "Clasicos" and "Criollo" sections.
The large menu is imposing at first, but when in doubt, it's probably best to start with the essentials.
The classic-style Ceviche was arranged with a mixture of morsels of lenguado and conchas sourced from Piura. A fresh leche de tigre was served separately, allowing you to re-marinate the raw fish once served. Was that necessary? No, but it made for a delightful presentation.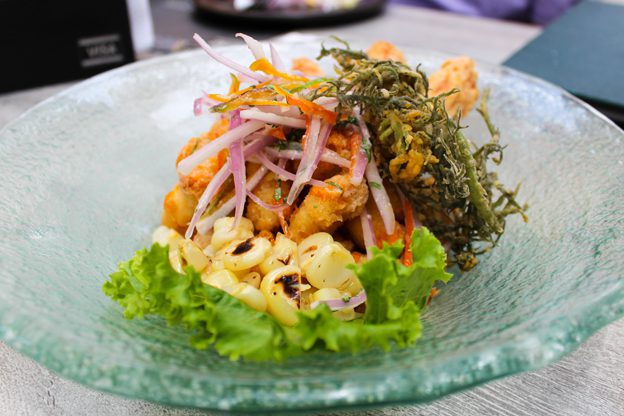 Part of the objective of Segundo Muelle's menu is to offer consistency and make dishes as palatable to as wide an audience as possible.
Alongside offering classic ceviche dishes, a cooked version was developed for those who dismiss the idea of raw fish. Very similar to a chicharron de pescado, but lighter and more delicate thanks to its tempura-like coating, the Cebiche Frito was fun, easy to please and also hard to stop eating. Why call it ceviche then? I don't know either. It was cooked to point, the tempura coating didn't detract from the flavor of the fish and the accompanying sweet potato also took a dip in the fryer. The delectable ají cream served alongside was pleasant although a far cry from a leche de tigre.
Makis were served simple and clean. Joshake maki, a version with raw salmon and fried shrimp were enveloped in a nori coat with a crunchy layer of toasted quinoa. Served with a maracuya salsa, it was fresh and light and didn't necessarily need soy sauce, although some spice to balance the dip's sweetness would have been welcome.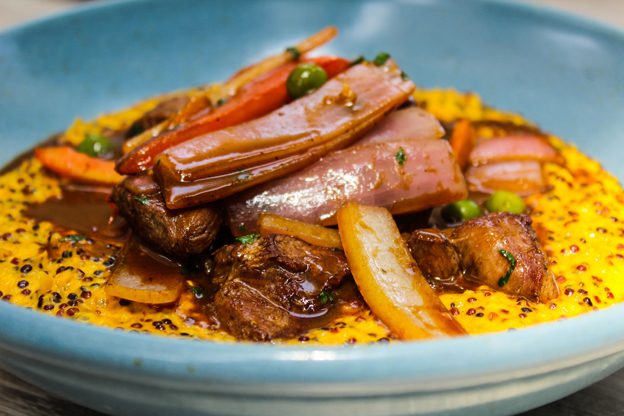 While primarily known for its seafood dishes, Segundo Muelle's kitchen has the creds to pull off both ends of surf and turf.
A Lomo Saltado dish served over bright yellow quinoa risotto was the scene stealer of the meal. While many Peruvians would consider this pairing sacrilege (and many did after I recounted the dish to them), the untraditional combination worked well. The beef was cooked tenderly, showing a hint of pink, and expertly seasoned creating a juicy broth that sat atop a golden mound of risotto. Made in the classic style, with onions, stock, olive oil, and parmesan cheese, the simple risotto was enlivened by the huancaina cream stirred in. Everything about this dish was lovable aside from the appearance of tiny stones in the risotto, indicating that the quinoa could have benefitted from extra rinsing. It was an unfortunate misfire in otherwise expertly executed cooking.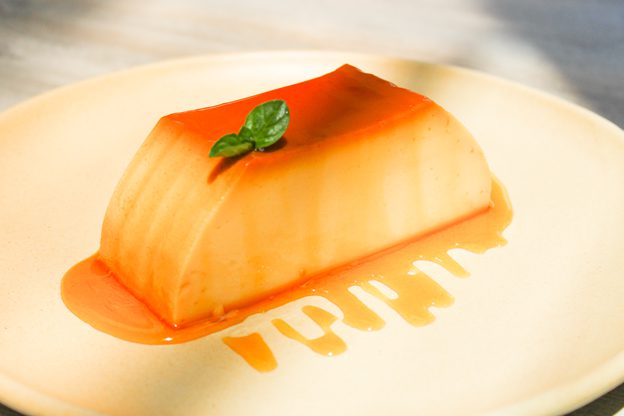 The Dessert
I had low expectations for dessert. Why? Because this is a seafood restaurant and I just don't believe many restaurants have what it takes to handle both areas well. I was pleased to be proven wrong.
They excel at traditional desserts, which I normally find too sweet and rich. Out came the Crema Volteada, which had a texture more fluffy than gelatinous, with flavors hinting at honey and vanilla, conveying not just sweetness but character. Then appeared a Suspiro Limeño, dense in a pleasurable way due to the nimble handling of the various layers of meringue cream and manjar (caramel cream) topped with a coating of cinnamon. It tasted fresh and not merely indulgent.
What We Thought Overall
Segundo Muelle has a lot to offer, with a menu that's eager to please, and while you may be able to find riskier cooking elsewhere, it isn't easy to find refined and reliable dishes at prices like these. As you navigate your way through the vast menu, you might just be pleasantly surprised.
Segundo Muelle
Av. La Encalada 1205, Surco – Lima
Reservations: 635-5555
encalada@segundomuelle.com
Mon-Sun 12:00pm – 5:00 p.m.
Ceviches: S/ 30-68
Classics S/ 28-75
El Oriente S/ 35-45
Mediterraneo S/ 35-45
Criollos S/ 42-52
Desserts S/ 17-24
Cocktails S/ 22-27
Comments
comments