Whether you're traveling through Peru, or plan on moving here from abroad, a great way to get connected before arriving is by joining a Facebook group. Here is a roundup of the best Facebook groups related to traveling and living in Peru.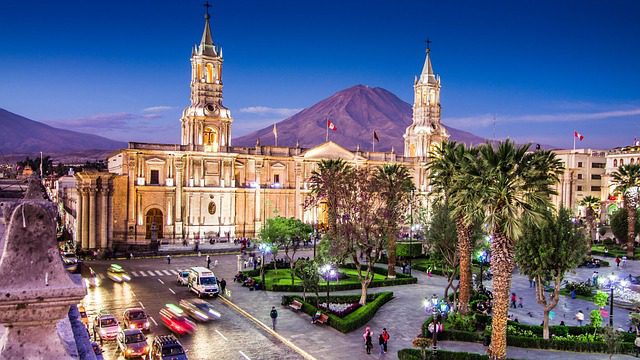 Top all-around groups for Expats in Peru
About the group: This is a great group to join if you want to connect in a broad way with travelers and expats around the country. It is a good place to find up to date insights about travel to places across the country, to meet other travelers, and to find out about interesting events. It is also a good place to read interesting articles, blog posts, and watch videos that members post.
Number of Members: 6,000+
About the group: This group is more frequented by expats than it is by travelers. Though the focus for the group is all of Peru, much of the discussion is geared for those who live within the Lima metropolitan area. There is also a focus on jobs and life in the workplace. If you are looking to connect with other expats making a living in Peru, this is a good group to join.
Number of members: 7,000+
About the group: This is another great group to join if you are looking for a general place to connect with other expats. Many members have been active in the group for years. And since this is a smaller group than other similar groups, there is a stronger inherent sense of community. Along with the many interesting articles people share about life in Peru, you will also find that it is a popular place for people to post announcements about expat meetup events that take place in places like Lima, and Cusco.
Number of members: 1,500+

Jobs and volunteering
About the group: A great go-to place to go for those looking for a job, and those looking to hire somebody. The general focus in this expat community is on jobs related to languages, marketing, sales, writing, and travel. If you are looking for a job, we recommend you join, because this group has more movement than other job-related expat groups
Group size: 6,000+
About the group: As the title of the group suggests, this is a group to get together with other like-minded entrepreneurs and to network. It is also a good place to go to meet potential employers or employees if that is what you are looking for. A nice place to launch into new projects by building partnerships with other entrepreneurs within Peru.
Group size: 1,600+
By location
Cusco and the Sacred Valley
About the group: This is a highly-active group where you can go to connect with others living in the Cusco region. It is a great place to go to find more out about housing, volunteering options, events, and if you have general questions that you'd like to be quickly answered.
Group size: 3,300+
About the group: This is a highly active group for those who are traveling through, or who live in the sacred valley. The focus of this group is mainly on the promotion of events and workshops that expats are offering. As the title of the group suggests, the focus of this group is very much related to matters of spirituality.
Group size: 15,000+
Lima
About the group: This is a group to connect expats who want to meet up within the city in person. Without a doubt, a good place for those who are new to the city.
Group size: 300+
Iquitos
About the group: For those of you in the jungle regions of Peru, this is a nice place to start building connections. There is large expat scene in Iquitos. Despite the fact that this is a small group, there is still a lot of movement.
Group size: 200+
Trujillo
About the group: This is a group for those living in and near Trujillo. Unfortunately it is not very active, and has very few members.
Group size: less than 100
Arequipa
Expats Arequipa
About the group: A great hub for those travelers in Arequipa and for those living there
Group size: 500-1000

Groups for backpacking and traveling
About the group: For those of you who are on the move, here is a lively and helpful group that we highly recommend you join.
Group size: 6,700+
About the group: This is a fairly new group that caters more to those travelers who are making trips to the jungles, and working with plant medicines. There is a focus on spirituality. It is a nice place to authentically connect with other like-minded travelers.
Group size: 1,300+
You might also like
SOCIAL PROGRAMS IN PERU WORK IN THE FIGHT AGAINST ANEMIA
FACEBOOK GROUPS FOR TRAVELING AND LIVING IN PERU
FACEBOOK: A NASA PHOTO REVEALS PERU'S INCREDIBLE GEOGRAPHY

Cover art: Scott Montgomery


Now that you're here:
We're asking you, our reader, to make a contribution in support of our digital guide in order to keep informing, updating and inspiring people to visit Peru. Why now? In our near 20-year journey as the leading English-language source on travel in Peru, we've had our fair share of ups and downs-but nothing quite like the challenges brought forth in the first quarter of 2020.
By adapting to the changing face of the tourism and travel industry (on both local and international levels), we have no doubt we will come out stronger-especially with the support of our community. Because you will travel again, and we will be ready to show you the best of Peru.
Your financial support means we can keep sharing the best of Peru through high-quality stories, videos and insights provided by our dedicated team of contributors and editors based in Peru. And of course, We are here to answer your questions and help whenever you need us.
As well, it makes possible our commitment to support local and small businesses that make your visit an unforgettable one. Your support will help the people working in these industries get back on their feet once the world allows us to make our dream of enjoying everything Peru has to offer a reality again-from its mouthwatering gastronomy, thriving Amazon and archaeological wonders such as Machu Picchu.
Together, we will find a way through this. As a member of our community, your contribution, however big or small, is valuable.
Support Traveling & Living in Peru from as little as $1 - and it only takes a minute. Thank you!