Grown in the Amazon rainforest, the numerous health benefits of camu camu have proven the cherry-like fruit to be a Peruvian superfood.
Did you know that the camu camu contains more Vitamin C than any other fruit on the planet? That is just one of the many benefits of camu camu.
Myrciaria dubia, otherwise known as camu camu (as well as camucamu, cacari or camocamo), is grown along the riverbanks of Peru's rainforest. Reaching up to 5 meters in height, the shrubs produce small, bulby fruit that appear in enticing shades of red. The plant is extremely tolerant of flooding, withstanding 4 to 5 months submerged in water—from the roots to even much of the aerial parts.
Though native Amazon communities have long known of the powerful benefits of camu camu, it has gained international fandom within the last decade specifically for its myriad of health benefits.
Camu camu benefits
Like most Peruvian superfruits, you will get the most out of this vitamin C-packed fruit by eating it fresh. However, it is common to find the acidic fruit sold as a powder, extract and even capsules. In Peru you can easily find the whole fruit or its pulp packaged and sold in supermarkets and bioferias.
Though it can be quite sour when eaten fresh, the benefits of camu camu are worth puckering your lips for. A few benefits from the jungle superfruit:
Vitamin C and antioxidants to fortify immune system and skin health
Hormone balancing
Anti-inflammatory and anti-bacterial
Improve blood sugar and blood pressure levels
Vitamin C smoothie
To boost your immune system and recharge, try this Vitamin C-packed smoothie. Filled with benefits of camu camu, turmeric and ginger, this is a simple—and slightly spicy—way to stay healthy.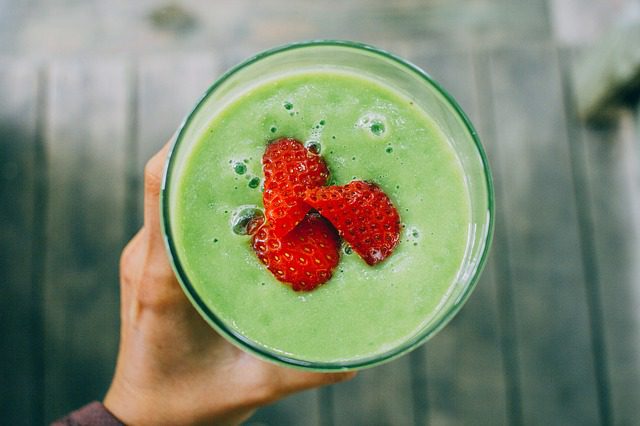 Ingredients
Juice from 1 orange
1/2 cup of coconut water
1 banana
3-4 strawberries
Handful of spinach
1/2 inch of ginger root, peeled
1/2 teaspoon turmeric powder
1/2 teaspoon camu camu powder
Directions
Combine all ingredients in blender. Blend for 30 seconds or until smooth, adding ice to thicken or more coconut water to thin.
Source: Healthline, PubMed.gov
Cover photo: El Comercio
Now that you're here:
We're asking you, our reader, to make a contribution in support of our digital guide in order to keep informing, updating and inspiring people to visit Peru. Why now? In our near 20-year journey as the leading English-language source on travel in Peru, we've had our fair share of ups and downs-but nothing quite like the challenges brought forth in the first quarter of 2020.
By adapting to the changing face of the tourism and travel industry (on both local and international levels), we have no doubt we will come out stronger-especially with the support of our community. Because you will travel again, and we will be ready to show you the best of Peru.
Your financial support means we can keep sharing the best of Peru through high-quality stories, videos and insights provided by our dedicated team of contributors and editors based in Peru. And of course, We are here to answer your questions and help whenever you need us.
As well, it makes possible our commitment to support local and small businesses that make your visit an unforgettable one. Your support will help the people working in these industries get back on their feet once the world allows us to make our dream of enjoying everything Peru has to offer a reality again-from its mouthwatering gastronomy, thriving Amazon and archaeological wonders such as Machu Picchu.
Together, we will find a way through this. As a member of our community, your contribution, however big or small, is valuable.
Support Traveling & Living in Peru from as little as $1 - and it only takes a minute. Thank you!