We're Agness and Cez, always discovering the most exciting destinations in the world and in today's post, we're diving deep into what Lima, the capital city of Peru, has to offer!
A Few Words About Lima
Lima is one of the most scenic cities in the whole country and it is considered to be the second-largest desert capital city in the world, right after Cairo situated in Egypt. It is located along the coast of Peru looking out to the Pacific Ocean and it holds about a third of the population within the metropolitan area making in the largest city.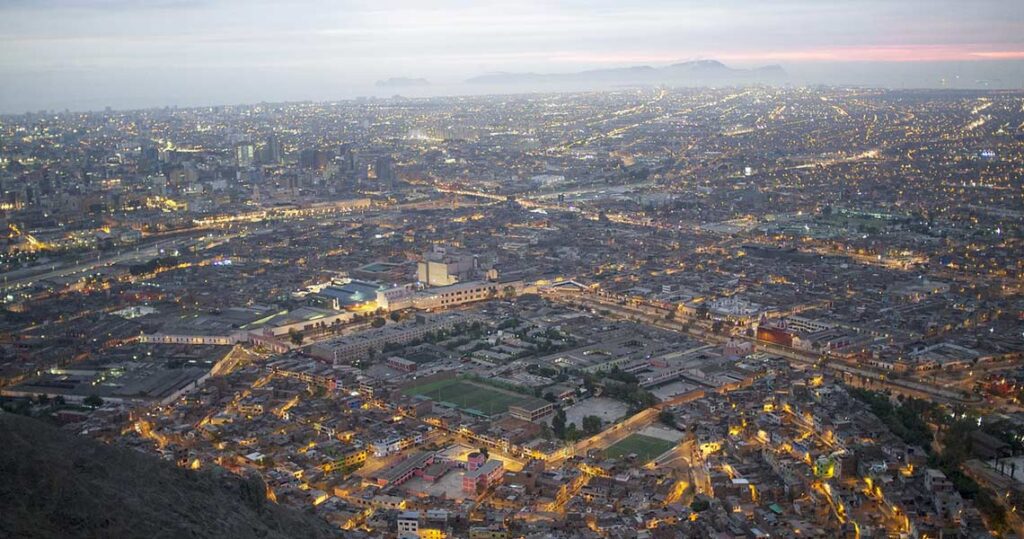 Speaking of the Lima population, it has around 9 million people and ⅓ of locals call it home!
Nowadays, Lima is a very popular destination, not only for tourists, but also for a lot of foreigners who choose to live and study there. Why?
First of all, the weather which is absolutely amazing. Due to the fact it's a desert city, rain is rare—though there was a series of rainy days this past 2019 winter due to climate change. For the most part of the year the temperatures are mild.
Second of all, the locals are extremely friendly and hospitable. They will make you feel like home and want to feed you with the best local treats ever! If you're a foodie, get ready for the unforgettable culinary experience in this city!
Last but not least, there are a lot of landmarks and attractions that are must-see sights whenever you visit the city known for being a cultural hub for Peru. It has a lot of history that continues to be seen throughout the city.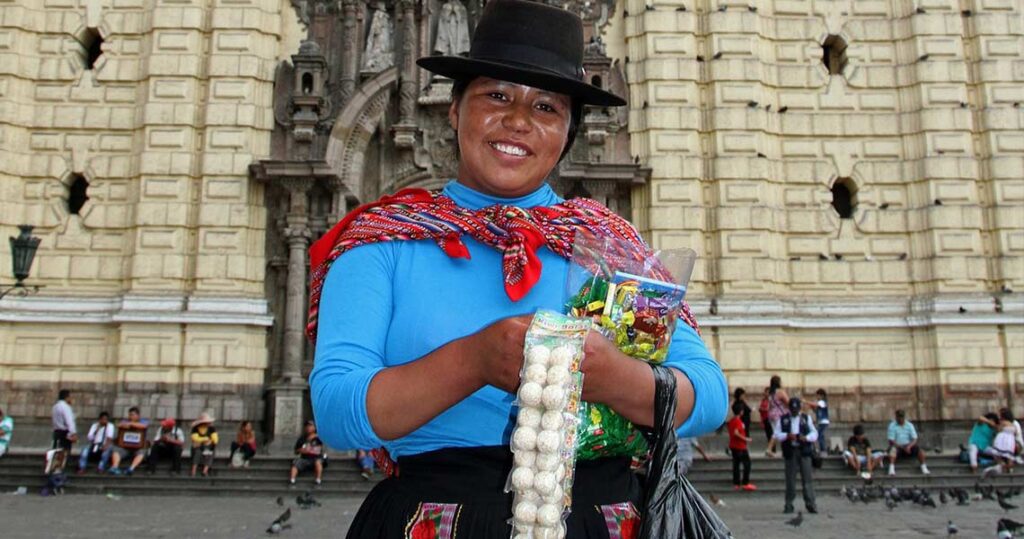 If you're interested in exploring Lima and/or you're just backpacking for the first time in South America, Lima would be a perfect option for you, especially as part of your Peru itinerary. And today we're here to tell you that spending 24 hours in Lima is more than enough time to get you a taste of what it has to offer!
Getting around the City
It's always a good idea to start in the morning with sightseeing, especially in a place like Lima. There are several options for how to get around the city including public transportation or cab rides. The streets can get crowded quickly and so can many of the points of interest. Getting there early will ensure you can truly enjoy the experience.
It is recommended to take a micro, which is a very small vehicle that will quickly take you from place A to place B. Micros are very popular and affordable hence there is no need to negotiate the price (in most cases) before you jump into it. It is estimated that there are over 60K micros in Lima so you shouldn't have a problem finding one.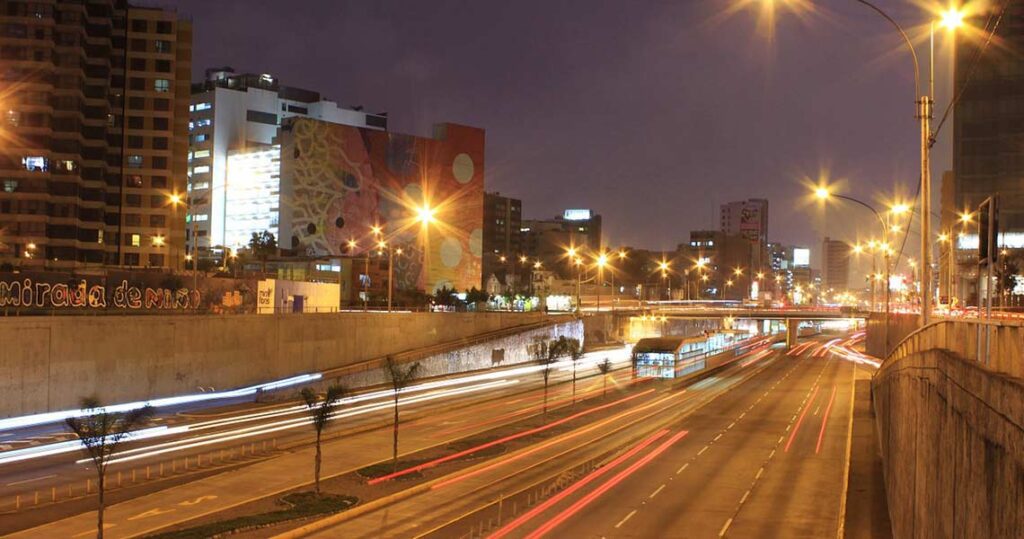 If you prefer, you can also take a local bus or if you want to be more modern, enjoy the metro. Yes, that's right! Lima has a pretty well-developed metro that has been up and running since 2011. Its main line has 16 stations and is 22 km long; currently there are several more lines under construction so this city's metro system is growing fast!
If you fancy staying classy, you can always grab a taxi. It went take much effort to find one on the street, though the safest option is to download an application. The prices will be slightly higher, though cab drivers from the street will sometimes take advantage of unknowing foreigners by drastically lifting the prices.
Once you've got your transport figured out, it's time to start sightseeing in the city! Get a bottle of water, pack some snacks and grab a local map – we're about to experience one of the most fascinating and historical cities in South America!
Sightseeing in Lima
The first place you should stop by is Plaza Mayor. This plaza is considered the "birthplace of Lima" and it is a large courtyard located in the historical center. Surrounding the plaza are all important buildings such as the Government Palace, the Municipal Palace, as well as various shops and restaurants.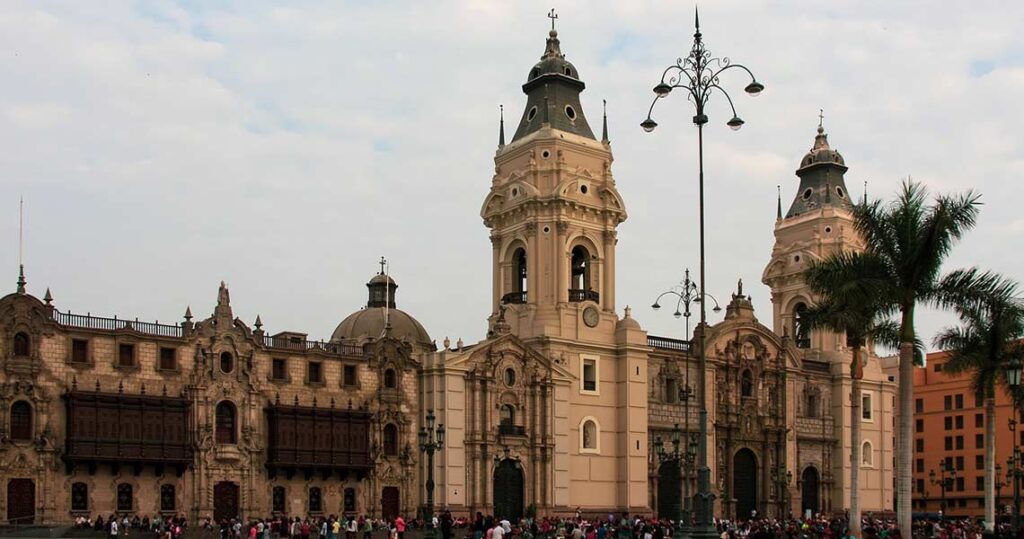 Also located in this plaza is the Cathedral of Lima. You'll surely want to see this iconic landmark. This is one of the best representations of colonial architecture in the city. As an added bonus, the entire building lights up at night time.
Plaza Mayor is a reflection of the European influence on the city. To see a different side of history, you'll want to visit Huaca Pucllana. Huaca Pucllana is a pyramid located right in the city. It's an archaeological site where research and excavations occur. Many of the artifacts recovered from this site reveal the history of these early civilizations.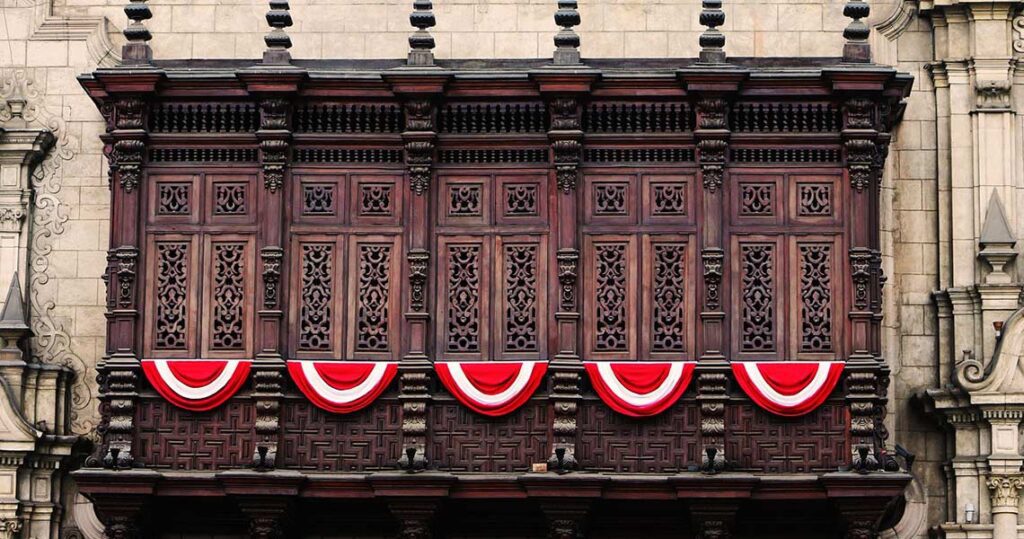 Miraflores is considered the main tourist area in Lima. Parque Kennedy is a large open park central to this area. This is a great place to visit to see outdoor exhibits and events that are frequently held here and there are lots of shops and restaurants around the entire park.
Speaking of restaurants, you will be absolutely starving after a full morning venturing around. Yes, you would have worked up a big appetite so it's the right time to see what kind of food you can indulge in when in Lima!
Dining in Lima
If you're a real foodie like we are, we've got some great news for you! Lima is actually one of the best places in the world to be hungry and it is well-known around the world for its amazing cuisine. The country has been influenced by several different cultures and this influence has had major effects on the cuisine here. A lot of the food you will find is a blend of European, Asia, and Andean influences.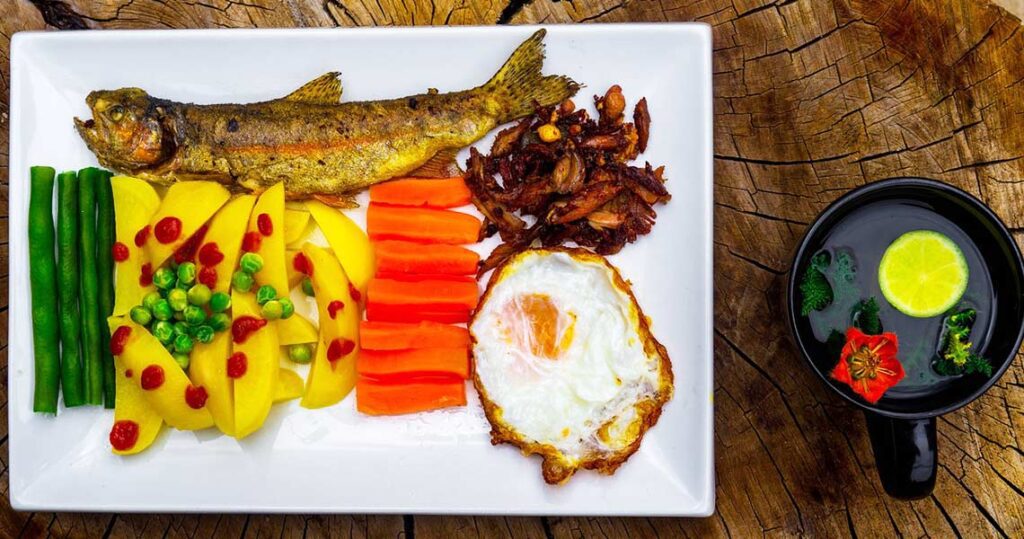 Lima is recognized as having some of the world's best restaurants and world-renowned chefs. You can also choose to visit some of the local shops or street vendors for a more authentic taste.
One of the most popular meals is called pollo a la brasa. This dish consists of chicken cooked in a variety of Peruvian spices including huacatay and aji panca paste, ground cumin, black pepper, cayenne pepper, ground annatto, dried oregano, rosemary and a pinch of salt. Really yummy!
Another meal that you'll definitely want to try is papa a la huancaína. This is a meal of boiled potatoes served with lettuce and cheese. Its location along the coast means that you can expect to find a lot of fresh fish options almost anywhere you go. Very simple but extremely delicious.
As for dessert, we highly recommend both arroz zambito and guargüeros. The first one is a perfect treat for someone who loves creamy and dark rice puddings. arroz zambito is filled with natural sugar and it tastes best with a dash of freshly brewed coffee, some coconut and raisins on top. The second one, guargüeros, are fried pastries made of flour, egg yolk and a traditional Peruvian beverage called pisco, filled with some delicious creamy homemade dulce de leche! These are very sweet and they taste best with hot milk and honey.
Also, if you love chocolate, Lima will surprise you with some organic chocolate to taste and in case your taste buds aren't ready for the unique Peruvian food and desserts, you can always choose to dine at any of the international food options. This destination caters a lot to tourists so you'll easily find your favorite restaurants around the city.
For restaurant reviews of some of the best and latest places to eat in Lima click here.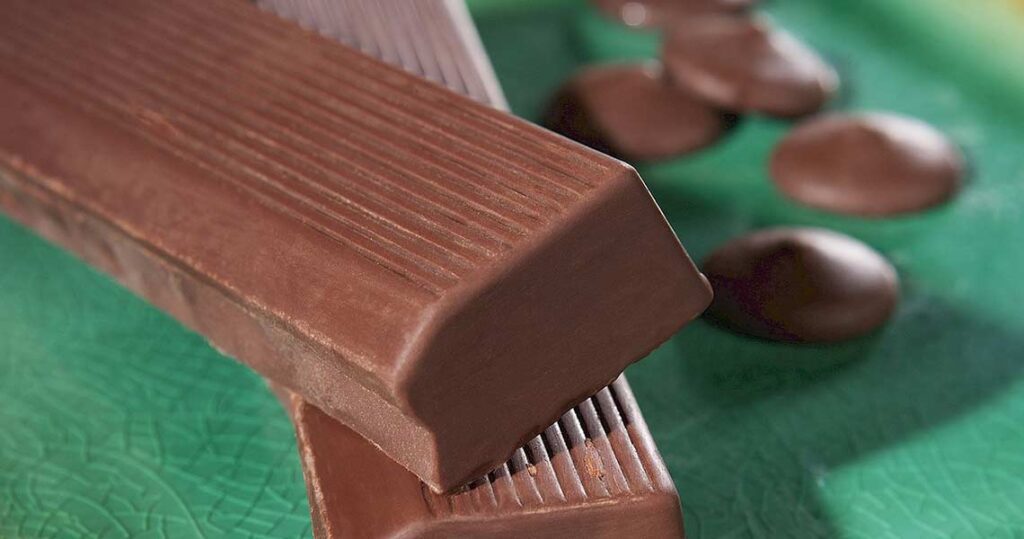 Things to Do in Lima
Lima is an amazing city to get active, especially after a great meal. There are many things to do that let you better experience the city and history. It's a destination for all ages for finding enjoyment.
Visiting the Museo de Arte de Lima (MALI) is a must. MALI holds one of the largest collections of Peruvian art in the world. The works featured here date back over 3,000 years ago. The museum has multiple levels, each filled with a variety of exhibitions. You can learn more about the history of Peru through paintings, sculptures, clothing, and much more.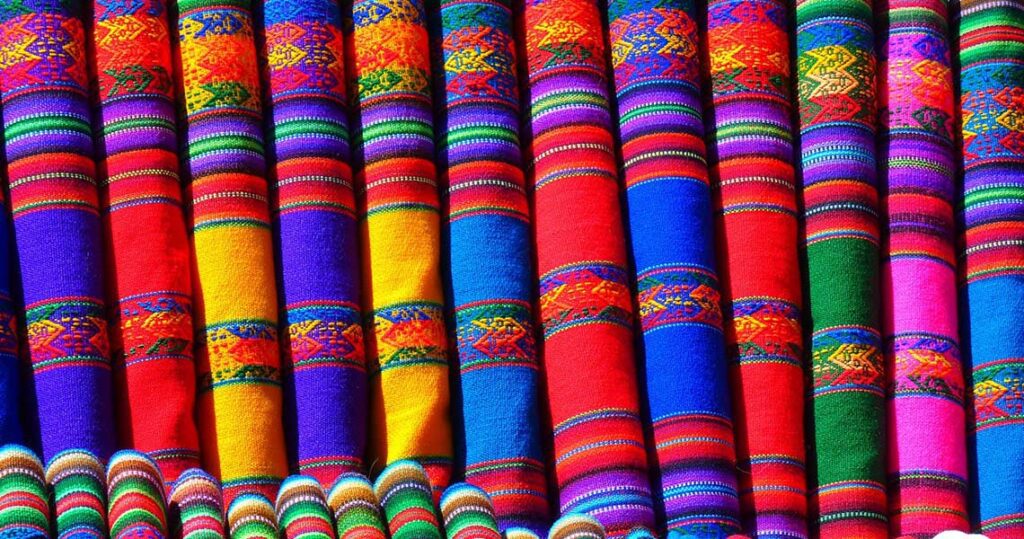 When you're in Miraflores, the top tourist place to visit is Larcomar Mall. This mall is the most popular. It's located right along the coast so you can enjoy amazing views while shopping or dining. The mall also hosts many events and exhibitions, sometimes featuring vendors brought in from all around the country.
There are also places to enjoy that kids will love. The Parque Zoologico Huachipa is a place for everyone to learn more about the wildlife of Peru. This zoo features a diverse group of animals that are local to the region. Some of the top animals to see are the white tiger, llamas, and vicuñas.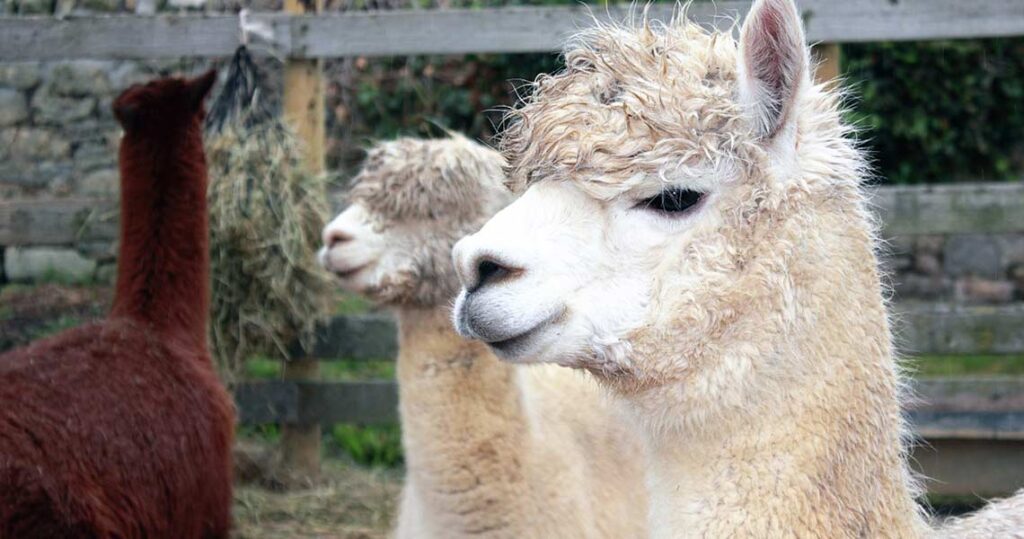 You can find tours for almost anything and everywhere in Lima. Tours can pack in a lot of destinations in one circuit so you can make the most of your 24 hours. Some of the tours include cultural tours, historical tours, and even gastronomy tours. Those with more time in Peru may decide to embark on a tour to other parts of the country such as Machu Picchu.
Nightlife in Lima
You can't end your day without experiencing the nightlife. You'll find here one of the most exciting nightlife scenes in all of Latin America. Many of the venues are a mix of locals and tourists. You can find the music of all genres and a different crowd almost anywhere you go.
The biggest nightlife scenes for tourists are in the areas of Miraflores and Barranco. You'll find nightclubs, bars, some even hosting live music events. While you're out, you should try the most famous drink called Pisco Sour.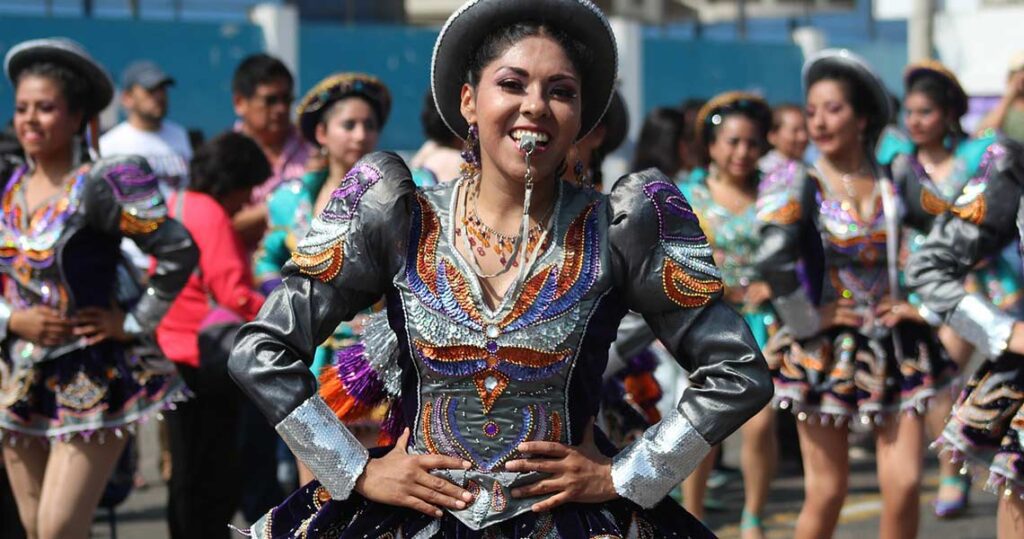 As you can see, Lima is one of the best destinations to visit in South America. The overall city is diverse with lots of things to do, lots of places to visit, and just overall entertainment for all visitors. If you're looking for a place that you will never ever forget and where you will keep coming back to, add Lima to your bucket list and you won't regret!
Trust us, you wouldn't want to miss out on a chance to spend a day in Lima.
What experience are you looking forward to most? Share your thoughts in the comments below, we'd love to read them!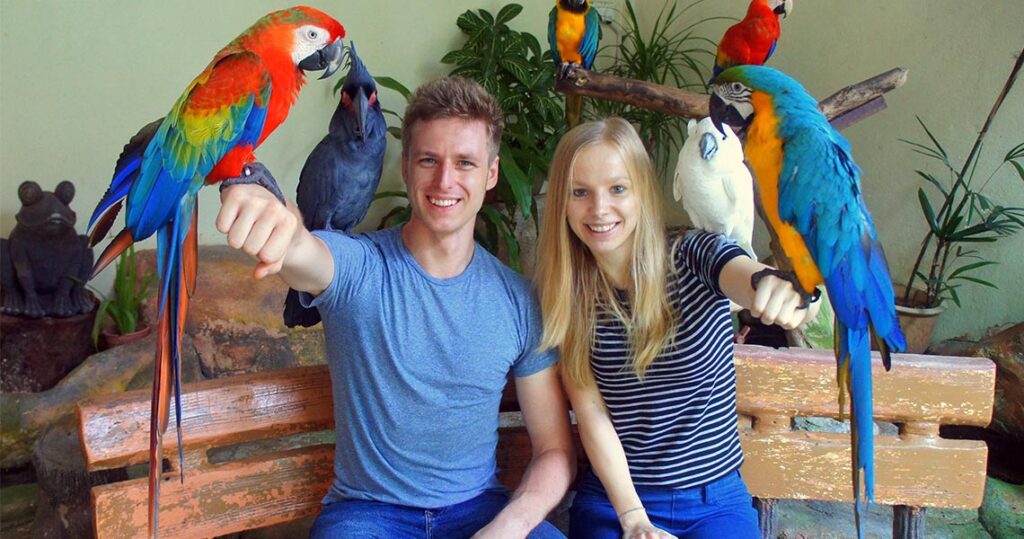 Agness, together with Cez, are best friends hailing from Poland. They've been on the road since 2011 when they set up their popular adventure travel blog eTramping. They're expert in everything travel and adventure related but their real passion lies in bringing you the best in exciting and memorable experiences around the world. You can follow what they get up to on Facebook, Instagram, and Pinterest!
This article has since been updated since its original publication on September 5, 2019.