A couple who've dedicated their lives to traveling the world make a visit to Cusco while in the midst of a whirlwind tour through Peru.
Before going anywhere else, we made our way to Cusco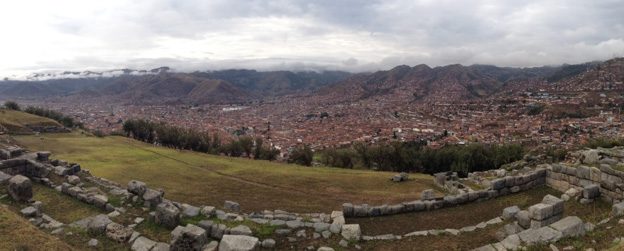 Our aim was to travel through Peru in just a few short weeks in order to make it to Ecuador by Christmas time, and we were running out of time. So, having already traveled Peru a couple of times, we decided to make our way directly to Cuzco, instead of making stops along the way. Home and base to the infamous Inca Trail and Machu Picchu, yes it's touristy, but it never disappoints.
Getting a bright and early start for
Saqsayhuaman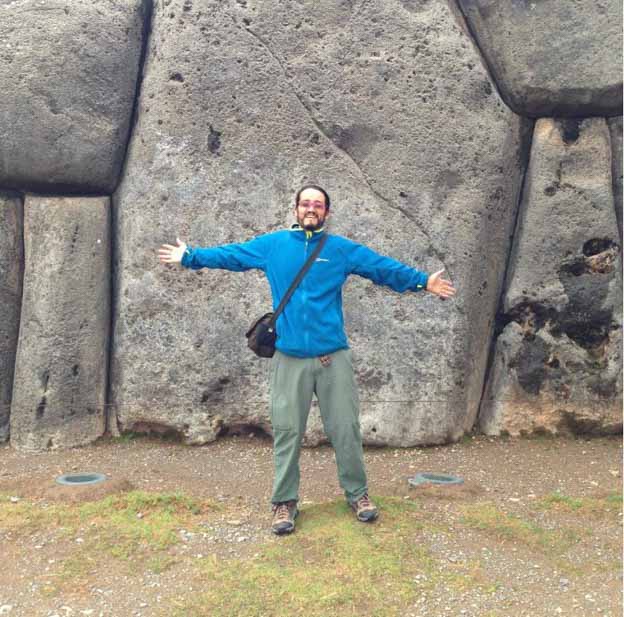 We got in nice and early, as ridiculously early. We dumped our stuff in a cheap and cheerful hostel and then made our way to Saksayhuaman(known as Sexy Woman on the gringo tourist trail). A two-kilometre uphill climb from (the already high 3300 metre high) Cuzco, the sprawling Inca site is truly impressive and offers to arrest views over Cuzco, especially at dawn when we arrived. Whilst Cuzco is gorgeous, the government has totally jumped on the tourist bandwagon and charges an arm and a leg for everything! Not if you get there early and evade the opening times though!
Colonialism and Construction in the Cusco area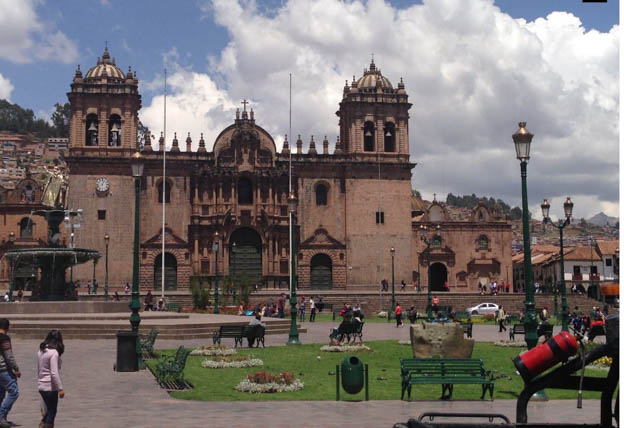 Saqsayhuaman was eerily peaceful and tranquil so early in the morning, and although we were tired, it seemed to recharge our batteries.  I have always maintained that the energy around Cuzco is simply amazing. Despite its monstrous size, today's visitor still sees only about 20% of the original structure. Our friends, the Spaniards, tore down the walls soon after the conquest and used the blocks to build their own houses in Cuzco.  Despite this, the town of Cuzco is simply delightful.  It's aesthetically gorgeous!
The best vegan lunch spot in Cusco?
We decided to skip all of the paid and touristy stuff on this trip but still delighted in walking around the town and doing a few other things close to town. We found a brilliant vegan restaurant called Green Point, close to where we were staying, where the food was so good and well-priced that we went back several times. Let me repeat, soooo good, that even the carnivores were going back for more!!!! I am not going to lie, after months of mostly below average food in Bolivia … fried food (which I mostly don't eat), bread and pasta (which I don't eat), fried chicken (which I don't eat) … this was like the bomb! The market food, juices and produce were also great here. Ah, to be able to eat well again.
Folkloric dancing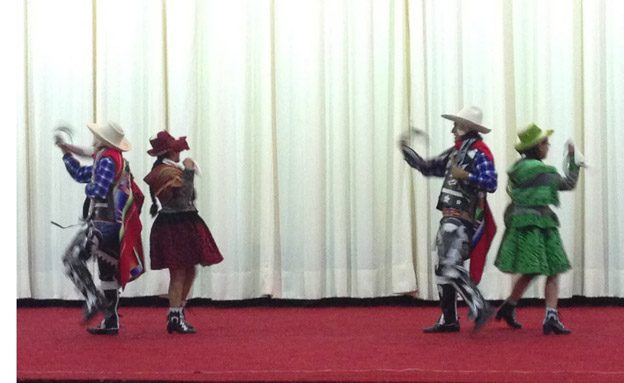 A hub of cultural activity, one night we went to a free concert presented in one of the halls in the central plaza of Cuzco. Put together by the Faculty of Geological Engineering and organised by the Cultural Group of Folkloric Dances the event was called "Dances of my country". It was a great night!
…Stay tuned
Do you want to hear more about our whirlwind journey through Peru? Stay tuned tomorrow for part 2, when we make a magical visit to the Sacred Valley.
And if you want to find out more about what we're up to, and how you can travel with us, please check out our blog Very Itchy Feet.
Cover Photo: Very Itchy Feet
Don't Miss:
Insights From a Whirlwind Tour through Peru, Part 2: Ancient Ruins in the Sacred Valley and Making Friends
Insights from a Whirlwind Tour of Peru, Part 3: Traveling the Northern Coasts