Located in the high jungle of the Cusco region, Quillabamba is an unexpected tropical getaway full of waterfalls, delicious coffee and cacao and fresh air.
Where to go if you've already visited most of the tourist attractions in Cusco? If you want a change of environment and climate Quillabamba is a great option. Located in the high jungle, this city in the Cusco region is also known as the City of Eternal Summer for its year-round tropical climate. In Quillabamba you will enjoy a diversity of landscapes, tourist attractions and typical food of the area.
Quillabamba is also known for the variety of coffee and cacao produced by its farmers. In fact, the local coffee is considered some of the best in Peru. In addition, you can try the rich avocados, delicious mangoes, bananas, Huando orange, tangerine and other products that are native to the area.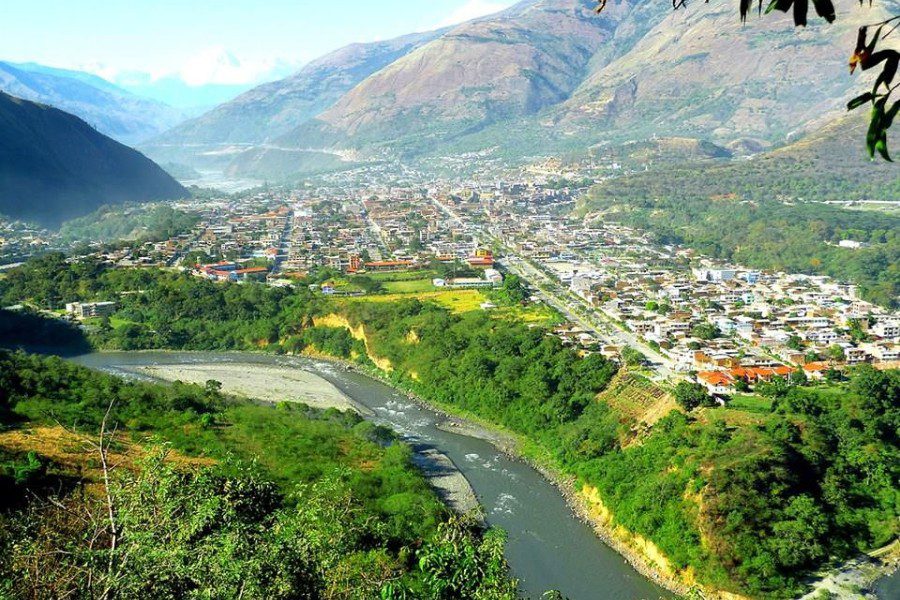 How to get there
There are two simple ways to get to Quillabamba and both can be found at the "Terminal Terrestre." Located in the Santiago district, the terminal is just 10 minutes from Cusco's city center. Many cross country buses pass through this terminal.
The first option is to hire a private car. A recommended service is Puerto Málaga Transport. A cheaper option is to go by bus. Kintu company gives passengers a bottle of water and a pill for altitude sickness (soroche). On the way to the destination you will witness a diversity of landscapes: from a frigid landscape with native flora of the mountains and impressive mountains like the Apu Veronica; then, little by little, the landscape will change and will be abundant with vegetation due to the tropical climate. Among the most common plants to see will be bananas, pineapples, and citrus fruits among others.
The best time to travel to Quillabamba is after the rainy season, ideally May-October.
Coffee and cacao fair
The province of La Convencion has a diversity of coffee crops, producing some of the best in Peru. Therefore, for coffee and cacoa lovers there is a fair every end of the month organized in agreement with coffee growers and the Municipality of Quillabamba. By visiting these fairs you can taste the different varieties of coffee, chocolate, coffee liquors, coffee cocktails and cacoa among others. Keep your eyes out for brands like Paititi, Kienti and Agroindustrias Megantoni.
Places to explore and what to do
Quillabamba and its surroundings behold many sites and a diversity of landscapes that the list of must-sees would be infinite. Of the top 10 most visited sites—Balneario de Sambaray (Sambaray Spa), Villa Rica waterfall, Siete Tinajas waterfall, Huayllayoc Canyon, Illapani waterfall, Cocalmayo hot springs, Yanay Mandor waterfall, Megantoni Reserve, Coffee Night convention (La noche del café)—I've chosen three that I would personally recommend as they are near from the city center, accessible and will leave you wanting to return:
Huayllayoc Canyon
Just 15 minutes from the city, the Huayllayoc Canyon can be reached by typical transportation in the area. This is between the Quillabamba road to Echarati, at the height of the fifth Ponderosa and El Paraiso. It has yet to become a major tourist attraction so you can enjoy it to the fullest. The five-meter waterfall releases a considerable flow of water that runs along a rocky wall and into a small rocky pool. To get to this place you will need to walk a little, but you're rewarded with a view of coffee and cacao crops, as well as citrus fruits in addition to a pleasant landscape.
Yanay Mandor Falls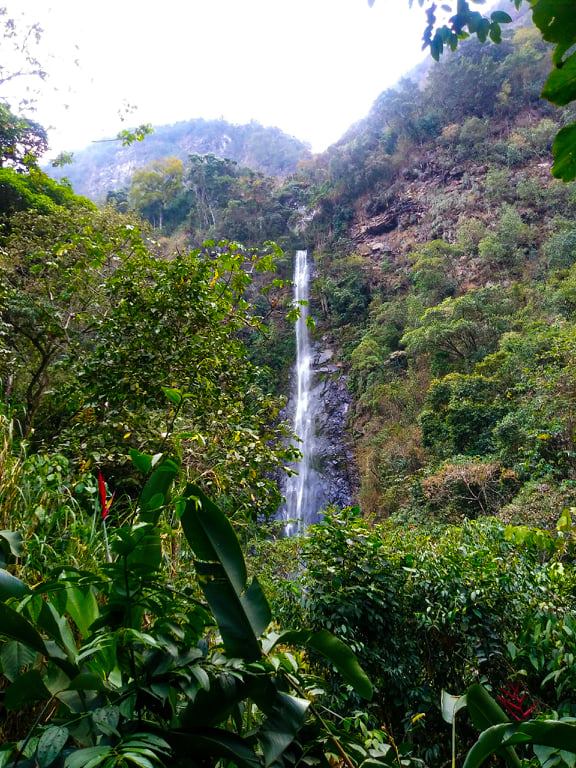 Yanay Falls (also referred to as Mandor Falls due its nearby location to the Mandor sector) is located 30 minutes by car from the city center. A car can be taken from the whereabouts of Maranura along the Quillabamba—Mandor—Maranura route; when arriving at the sector of Mandor a turn-off is taken in the direction of the falls. Along the way you will observe abundant vegetation, among them coffee plantations, cacao, citrus fruits such as oranges and tangerines, and more. Once you've arrived to the starting point, you'll take a 20-minute walk until you reach the first waterfall of Yanay; to get to the second waterfall it will take you another 20-minute walk uphill but it will be worth the view and the tranquility of being able to enjoy the scenery.
Illapani Fall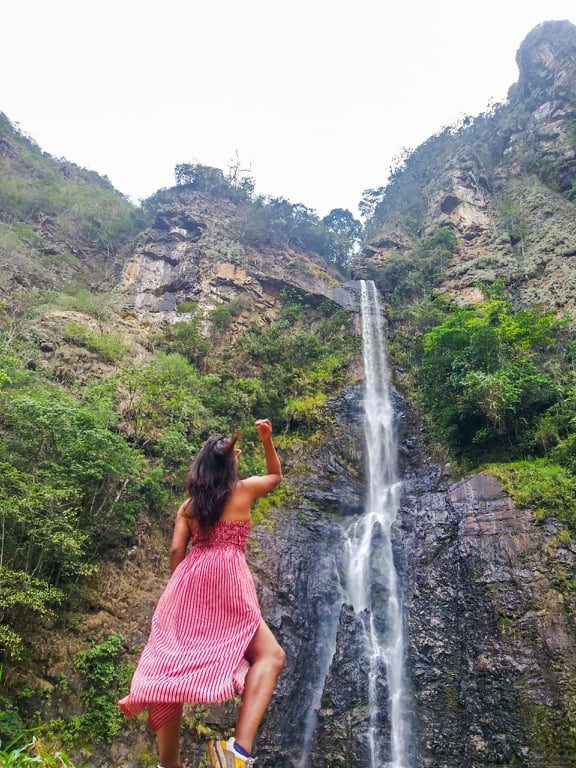 Located in Palma Real, this fall is about two hours from the city of Quillabamba. Once you have reached the town center of Illapani, take a detour and follow a walking path for approximately 20-30 minutes until you reach the waterfall. On the way you will see a lot of vegetation especially citrus, pineapple and papaya. This waterfall is characterized by having a natural pool where you can cool off and connect with nature.
All photos: Diana Isabel Choquehuanca Salas
Follow Diana's Instagram account @dizsalas.