(Photo: Joseph Diaz Romero/Living in Peru)
No-nonsense organic fresh food at an understandable price can all be found at GEA Cocina Saludable. Too good to be true? Let's find out.
Healthy eating is becoming increasingly popular. On the forefront of that is eating plant-based diets (vegan), avoiding processed flours & sugars, & attempt to eat more organic produce. While there is a lot of science to help back these claims up, the biggest problem for most is the price placed on most of these products.
You'd think that Peru would be cheaper since it's basically the mecca of organic superfoods. While it is cheaper than in some other places in the world, it's quite expensive when you compare it to other foods, especially given the cost of the production. A wrap shouldn't cost s/. 30 is what I'm saying.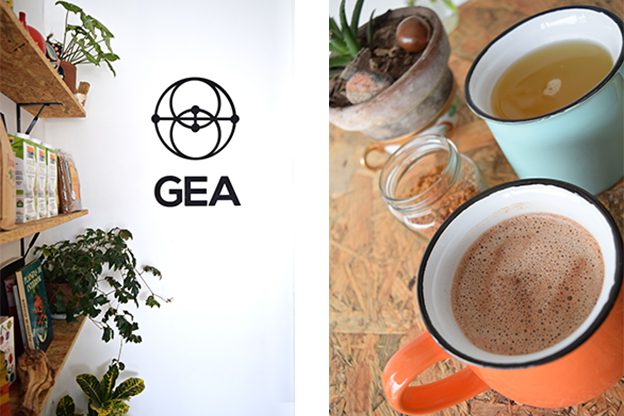 So, one day I'm walking around San Miguel and I get hungry. I've recently tried to eat more vegetarian and was looking for something to fit the bill. I walk past this place called GEA, it has a couple of plants inside, smelled of frankincense, and said: "healthy eating" on the outside. I figured something had to be vegetarian there. When I walk inside I was shocked. All artisanal, organic ingredients, locally sourced from a small family-owned business. There was only one person manning the store down, owner and chef Diotima Camila. Who, along with the rest of the place, has a sweet, and relaxed, bohemian vibe radiating off her and seeping into the thoughts of the clientele.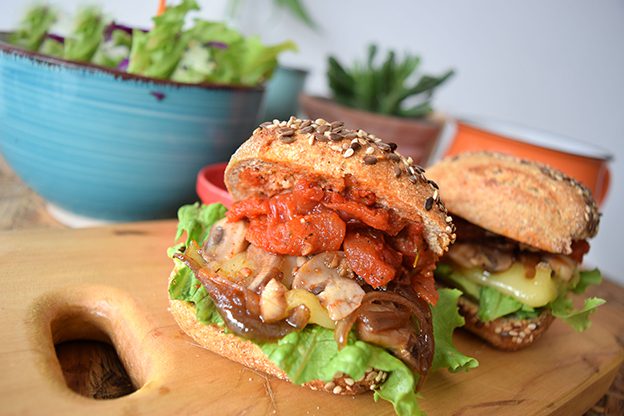 The food is no-nonsense. Nothing fancy, nothing innovative. Vegan hamburgers, an AMAZING sandwich dubbed the "togordi", and elaborate salads made with grains, miniature sweet corns, and a mix of leafy vegetables are what grace her menu. Each main dish costs 15 soles, the light breakfasts or entrees are about 7, and everyday she creates a new "menu" dish that's heartier than the normal meals and comes with a glass of "refresco" she makes daily from a variety of fruits and herbs (when I went it was passionfruit, cedron, spearmint, and chamomile. It didn't even need sugar it was so good).
The drinks can seem a little expensive but when you put in the fact that she uses organic fruit & panela, it doesn't hurt so much. With that said her hot chocolate (8 soles with regular milk 10 soles with nut milk) is perfect for the typically dreary Limenian days.
Diotima cares a lot about where the food came from, if you ask her she'll most likely know the origin of it. While you wait, you can play a game of Jenga or UNO to pass the time. She has curious ingredients, positive messages, and flora scattered around her little corner of the world. It's a small paradise in San Miguel.
My final thoughts are, again, this is simple, good tasting healthy food at a decent price. It almost sounds too good to be true.
Av. Universitaria 582, San Miguel
Hours: Monday – Saturday 10 a.m. – 9 p.m.
           Sunday  – Closed
Comments
comments