If you're looking for a cool place to sit in the shade and read a book or a place for dinner that's popular with both locals and travelers, Las Gringas hits the mark.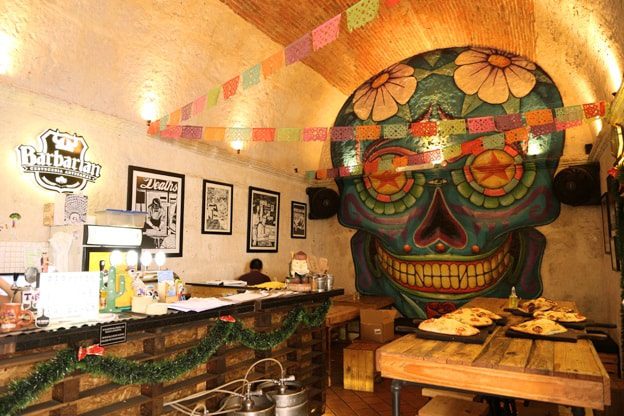 Las Gringas first opened their doors in 2017 with much of its branding in homage to the restaurant's friendly property owner, who spent a good deal of time abroad living in Australia. In addition, Las Gringas celebrates the Mexican tradition of Día de los Muertos in much of the décor within the courtyard and inside, and the menu authors take much of their inspiration for some of their most popular pizzas from Mexican cuisine. Nachos, black beans, guacamole and pico de gallo feature prominently in this unique pizza feat.
The restaurant is currently joining with Alpandina, a prominent culinary group in Arequipa, to create a higher-quality dining experience and attract new patrons.
The Atmosphere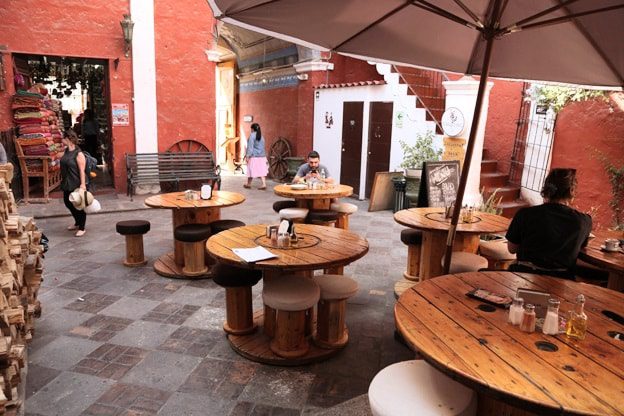 Las Gringas is located on Calle Santa Catalina less than one block from the Monastery and one block from Plaza de Armas. When you walk through the large street entrance into the courtyard, you can tell that it has a hip vibe. There's great outdoor seating. The tables are made of wooden industrial cable spools with benches to match, and nearly every table is covered by a big umbrella to block Arequipa's sun. There's also a small indoor seating area with solid wood and metal tables, adding to the industrial chic look. One of the walls inside is a real attention- grabber; don't miss it!
The restaurant shares a courtyard with an antique shop and Chaqchao, an organic, artisanal chocolate workshop that offers a great café on the second level and who Las Gringas is affiliated with. Additionally, there is seating in the café or balcony above that customers of Las Gringas can utilize, too.
The Food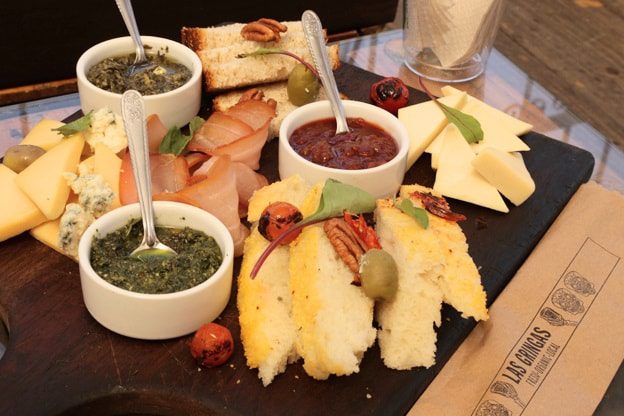 The Andean Cheese Platter (S/20) came highly recommended, and it did not disappoint. This large array of freshly baked focaccia bread with herbs and tomatoes baked into it, homemade whole grain bread, Andean cheeses, olives, and bacon is a meal unto itself. To accompany all this tasty food, Las Gringas has perfected three sauces, pesto, balsamic vinegar, and marmalade made of cactus fruit. The sweet, salty, and savory all blend together for a super satisfying experience.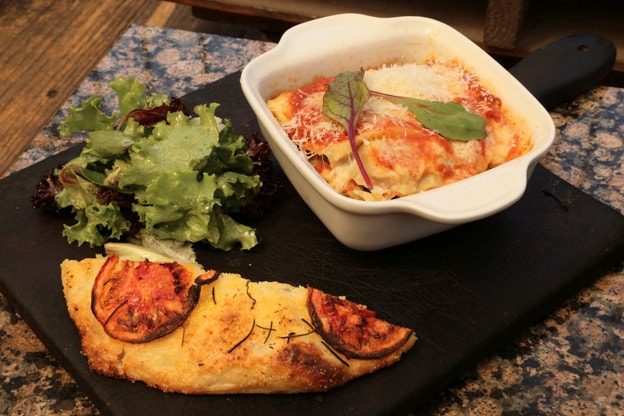 We also gave the Vegetarian Lasagna (S/17) a try, and it was amazing. It's made with eggplant, zucchini, and mushrooms combined with a beautiful tomato pomodoro and creamy bechamel sauces. This is topped with mozzarella cheese and basil and served with homemade focaccia bread and a small side salad with a light, honey dressing.
Las Gringas is known for their unique homemade, fire-baked pizzas. Though we came during brunch time, make sure to check it out for dinner to try their extraordinary pizzas!
The Desserts
While Las Gringas doesn't have much in the way of dessert, be sure to get your dessert at Chaqchao next door or up on the second level. Their chocolate is heavenly, the cakes devine, and it's worth the wander upstairs to see what they've got! Be sure to stay tuned for our next installment for more details about Chaqchao.
The Drinks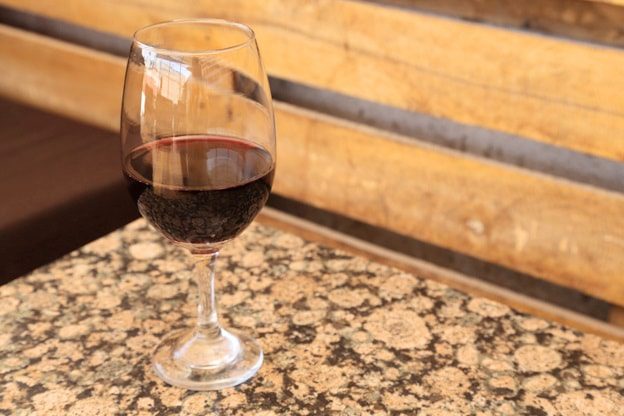 Las Gringas has a variety of craft beer on tap, beer by the bottle, and wine. If you're not up for something with alcohol, Chaqchao has you covered with delicious coffees, teas, or soda.
This restaurant is a great escape from the busy city to have a laid-back meal, chat with friends, or just relax by yourself. If you're in El Cercado of Arequipa, make sure to stop by.
Las Gringas
Santa Catalina 204, Cercado de Arequipa
Phone: (51) 54 399 895
Hours
Monday – Saturday: 9:00 a.m. – 11:00 p.m.
Sunday: 10:00 a.m. – 3:00 p.m. and 5:00 p.m. – 11:00 p.m.
Menu
Brunch Menu: S/10 – S/20
Sandwiches: S/14 – S/18
Salads: S/13 – S/16
Pastas (with Gluten Free Options): S/16 – S/22
Comments
comments