Peru could have its own coffee shop franchise and Puku Puku could be at the top of the list.
Puku Puku Café has four locals in Lima, in two kinds of formats, and the coffee is as good as the style of each one and the menu of options for day and night. They started with a little coffee shop in Miraflores, very rustic, and now it has developed its spirit in a big format in San Isidro.
Puku Puku means bird in Quechua and here, in their San Isidro local, you can smell and feel some of the natural air mixed with the coffee aroma. The wooden tables, chairs, coffee bar, and colorful decorations help to relax you and forget obligations.
But, first, a coffee. Here there are three local origins: Jaén (Cajamarca), Cerro de Pasco (Pasco) and Cusco, each coming from a micro-producer that they know very well.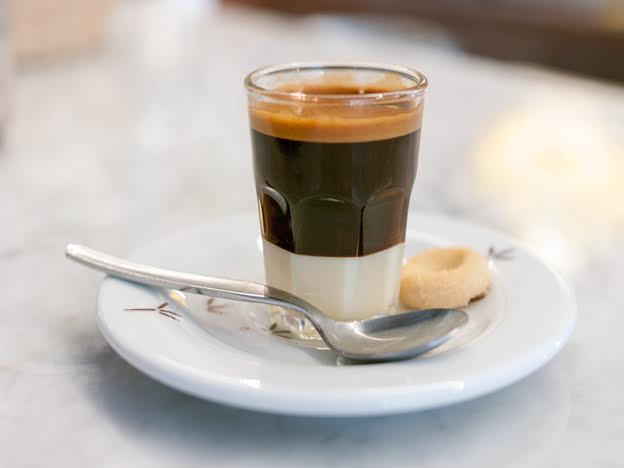 They started in 2013 when Lima only had two locals specialized in coffee and now, with the culture of this product starting to increase, there is a real push for Peruvian coffee to be introduced to tourists, families, and workers in the city.
In San Isidro, they have a lab for the methods (chemex, pour over, aeropress, cold brew) and in the bar the espresso machine works with 12 kinds of drinks. Two of the most popular options are the Vietnamita (S/ 7), a shot of espresso with condensed milk, and the Chocodark (S/ 8.50), an American coffee with dark chocolate.
"We prefer the coffee with distinct savors and aromas of chocolate, berries, and caramel", says Silvana Pardo, from Puku Puku.
The Caturra variety is working very well with the locals and, little by little, people are getting used to the change from the usual bitter and strong taste of coffee to one more expressive. Cold methods and frappes are the best for summer but they also know that Peruvian drinks a lot of hot coffee even when it is warm.
For breakfast, they have a table with a variety of bread and some options in combos like a muffin and a coffee for S/ 12 or a sandwich (with turkey or cheese and ham) with a coffee for S/ 19. Most people come here and spend many hours reading or working in the local because of the peace of the place. Juices, sandwiches, and desserts are good options too. Of the juices, we tried the Triple Berry (S/ 14) made with blueberry, raspberry, strawberry, and mint.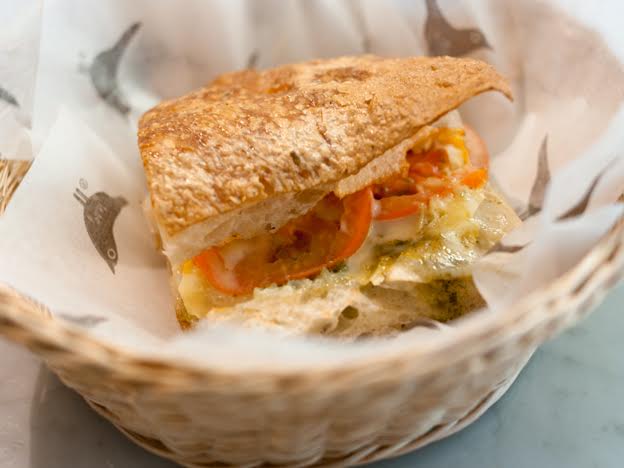 If you want a sweet and cold drink, in Puku Puku you will find the Urbano Frappe (S/ 13), made only with Oreo cookies, milk and ice. To eat, you could ask for simple things, like the Fugazza with tomato or olive (S/ 13.50), the Caprese sandwich (S/ 13.50) or a Butifarra sandwich (S/ 15). The sweet part is always for last: we tried a Pecan and Apple Pie (S/ 12) and a Cheesecake with brownies (S/ 14).
By night, wines and Peruvian craft beer are part of the menu. They have Candelaria craft beer, four varieties for the draft (S/ 12) and seven in bottles (S/ 13).
The happy hour is from 18:30 to 20:30 but they are opened until near midnight. You can also ask for a tasting table (S/ 25). In November, Puku Puku formally inaugurated a fourth local, in Surco, with the same style. A franchise in the level of Juan Valdez Café looks like a reality.
Coffee drinks (S/ 5.50 – 10.50)
Frappes (S/ 11 – S/ 13)
Juices (S/ 8 – S/ 14)
Sandwiches (S/ 13.50 – S/ 15)
Desserts (S/ 10 – S/ 14)
Beers (S/ 12 – S/ 16)
Bonus: Pet friendly!
Pardo y Aliaga 695, San Isidro, Tel. 478-7984
Monday to Wednesday, 7.00 – 23.00.
Thursday to Saturday, 7.00 – 24.00.
Sunday, 8.00 – 15.00
Cheesecake (Main photo: Maria Alejandra Baraybar/Living in Peru)
Comments
comments