Make your way through an archaeological site, awe over ancient textiles and fly over the Pacific Ocean. We bring you with seven things you should do during an afternoon in Miraflores.
Miraflores was one of the first areas to be settled when Lima was founded by Spanish conquistadors. And, did you know, an important defeat took place in this district during the War of the Pacific between Peru and Chile? Two days later Lima fell under Chilean troops.
Miraflores effectively recuperated from those not-so-great days, and today, Miraflores can be considered one of the most popular districts for tourists. It gathers breathtaking views, high-quality eateries, and various activities for all interests. Walking around the district is a treat, especially during summertime when the wind from the coast swooshes in to cool down the sun's heat.
So, we've prepared a list of seven things you can do during an afternoon in Miraflores. And we've linked each place to Google Maps for you. Enjoy!
1. Start off with a visit to Huaca Pucllana
The archaeological site of Huaca Pucllana holds the only remaining pre-Inca ruins in Miraflores. This clay and adobe pyramid was built on a series of seven different platforms and served as an important ceremonial and administrative structure for the cultures inhabiting the area during 200 AD to 700 AD.
It offers an interesting contrast to Lima's landscape, as it's surrounded on all sides by modern urban infrastructures. You can enjoy an early lunch at the iconic Huaca Pucllana restaurant, or at neighboring Carnal restaurant.
Are you especially interested in Peruvian culture? Here are the best places to embrace Peruvian culture in Miraflores.
2. Discover Peruvian textiles at the Amano Museum
Hidden in an unassuming building surrounded by characteristically Miraflores residential buildings is one of Lima's top gems: the Amano Museum. Housing over 500 pieces that uncover Peru's extraordinary textile tradition, the museum is a must visit for design, art and history lovers. Learn more about how a Japanese businessman created this magnificent institution here.
Don't forget to make a pitstop at the gift shop for out of the ordinary Peruvian souvenirs.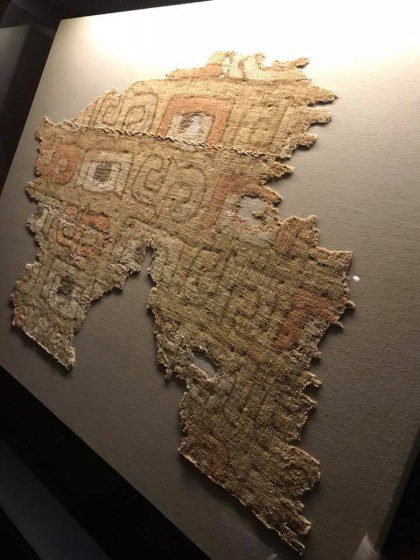 3. Enjoy the beautiful view of the ocean when walking on the Malecón
Having finished this history lesson and a great meal, start walking down Avenida Santa Cruz until you reach the malecón de Miraflores. Walk amongst young cyclists, skaters, couples out on a run, and families with their kids and pets. Take a deep breath and simply enjoy the beautiful view of the Pacific Ocean.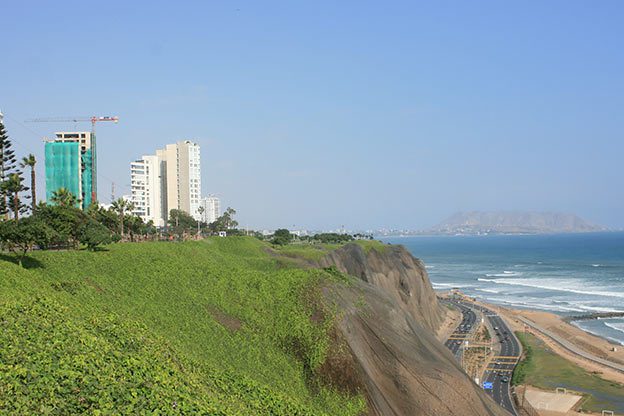 When walking on the malecón make a stop at the Faro la Marina (lighthouse). Keep walking southeast and you will reach the famous Parque del Amor, or Love Park. It's a favorite spot for couples or anyone who wishes to celebrate love in all its forms. Keep walking towards the Mellizo bridge and make a pitstop at Besos Francés Crepería to enjoy a delicious crepe with ocean views.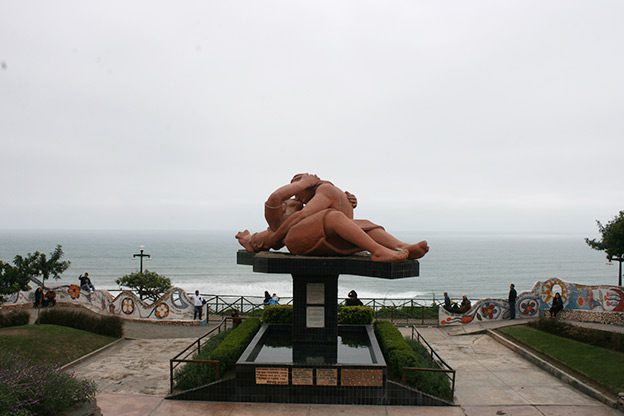 4. Fly over Lima and the Pacific Ocean for 10 minutes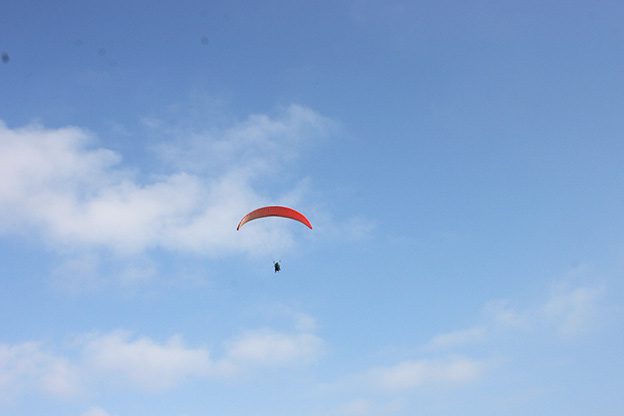 Right before you hit the Parque del Amor you'll find the post for paragliding in Miraflores. The coastal cliffs offer excellent conditions for it. Don't worry, you won't be flying alone and you can even take your phone with you to capture Lima as you've never seen it before.
The cost of this adventure is S/ 260 per person (US$ 78). You'll need to pay in cash (no cards accepted). The entrance fee includes a 10-minute flight with photos and videos in full HD taken with a Go-Pro.
5. Say hello to the famous cats of Parque Kennedy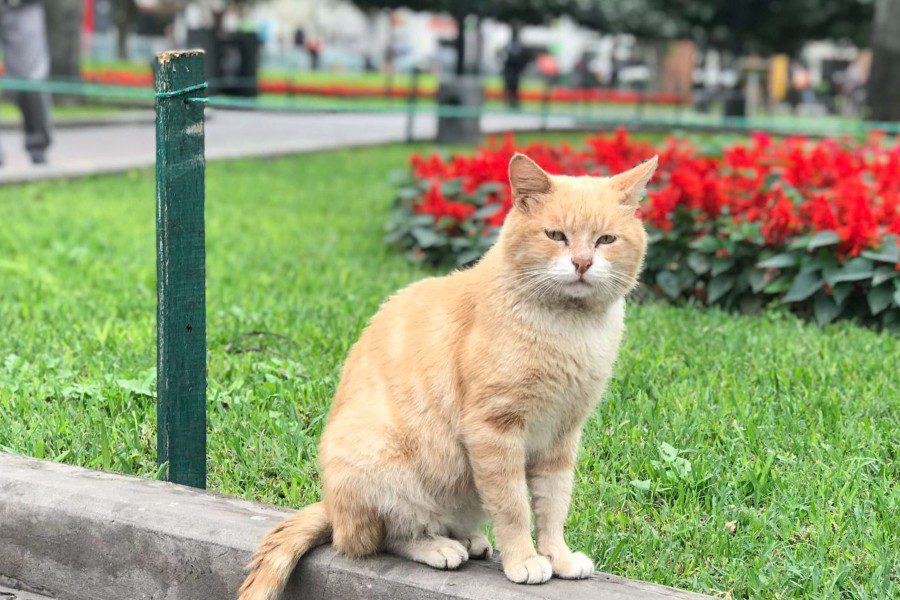 Once you've hit land again, walk up the street called Malecón 28 de Julio, or you can wander the beautiful small streets of this area, until you hit Parque John F. Kennedy, situated in the center of the Miraflores. The park was named after President JFK, who sent aid to Peru during his mandate.
Today, the park is best known for housing dozens of stray cats that you can find sprinkled all around the park and huddled together by the park's church, where food is left out for them. Keep count of all the ones you see! If that crepe wasn't enough for you, you can find sweet and savory food stands inside the park. Try picarones, an excellent but very simple dessert made of fried dough and served with special sweet honey.
6. Time for more gifts: books, Made in Peru clothing, and coffee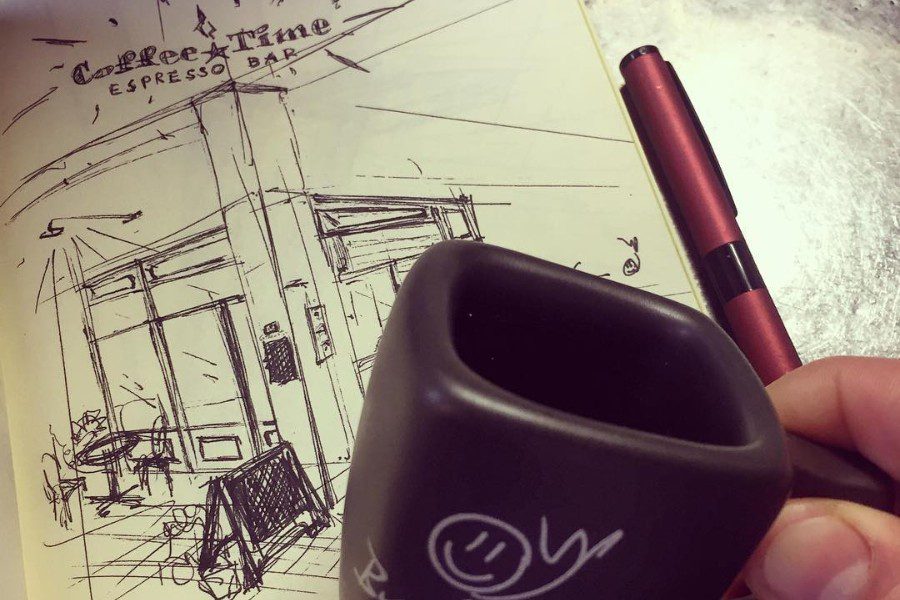 You won't be hard-pressed to find gifts every which way in Miraflores to take back to your family (or for yourself). However, we bring you 3 places where you will definitely find something unique and memorable that you can say you found off the beaten path. And here commences the list within a list:
Libreria Inestable: Not only will you savor a trip to a beautifully laid out independent bookstore, but you will also find a book on Peruvian history, a novel or collection of poems by one of Peru's many gifted writers, or a Peruvian photography coffee table book. You must ask the owner, who mans the bookstore, to walk you through his special collection in the back, where he keeps rare gems and antiques that will be the topic of conversation at dinner parties for years to come.
Uno Store: Whether it's a hand-made leather wallet or a piece of jewelry made by a Peruvian designer, this boutique has Peruvian-made designs for anyone in your circle of loved ones.
Coffee Time: This place has the best coffee in Lima (in one of our editor's humble opinion). It's a definite must-try for coffee lovers. Go with the mindset of sitting down in one of their small shops to connect with one of their perfectly prepared coffees instead of connecting to the wifi. On your way out grab a bag of coffee beans, an espresso cup or a tote that features a quirky black and white drawing made by one of their own.
7. Your day isn't complete without a beer or two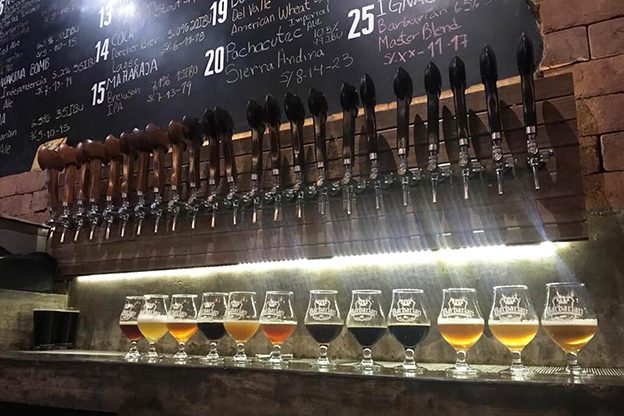 Craft beer culture isn't going anywhere in Peru. Here are three places where you can savor a refreshing pint to finish off your day:
Nuevo Mundo: Taste a variety of options
Barbarian Bar: For the sports bar vibe
Lúpulo Bar: Grab for a nightcap and meeting other travelers.
This article has been updated from the original version written by Julia Natri in August 2019.
Cover Photo: Lima Tours
Now that you're here:
We're asking you, our reader, to make a contribution in support of our digital guide in order to keep informing, updating and inspiring people to visit Peru. Why now? In our near 20-year journey as the leading English-language source on travel in Peru, we've had our fair share of ups and downs-but nothing quite like the challenges brought forth in the first quarter of 2020.
By adapting to the changing face of the tourism and travel industry (on both local and international levels), we have no doubt we will come out stronger-especially with the support of our community. Because you will travel again, and we will be ready to show you the best of Peru.
Your financial support means we can keep sharing the best of Peru through high-quality stories, videos and insights provided by our dedicated team of contributors and editors based in Peru. And of course, We are here to answer your questions and help whenever you need us.
As well, it makes possible our commitment to support local and small businesses that make your visit an unforgettable one. Your support will help the people working in these industries get back on their feet once the world allows us to make our dream of enjoying everything Peru has to offer a reality again-from its mouthwatering gastronomy, thriving Amazon and archaeological wonders such as Machu Picchu.
Together, we will find a way through this. As a member of our community, your contribution, however big or small, is valuable.
Support Traveling & Living in Peru from as little as $1 - and it only takes a minute. Thank you!