While some prefer luxury when choosing a place to stay while traveling, others prefer to stay nice to their wallets, and still enjoy quality hotels. Here are 5 cheap, but good, hotels and hostels in Peru.
1-Loki hostel – Mancora Peru
In northern Peru, Mancora is a very cool little beach town where you can enjoy nice beaches and beautiful sunsets while eating good food and trying out new drinks. Mancora is sometimes referred to as a party town, and anyone that's been there knows that the best parties are held in Loki Hostel.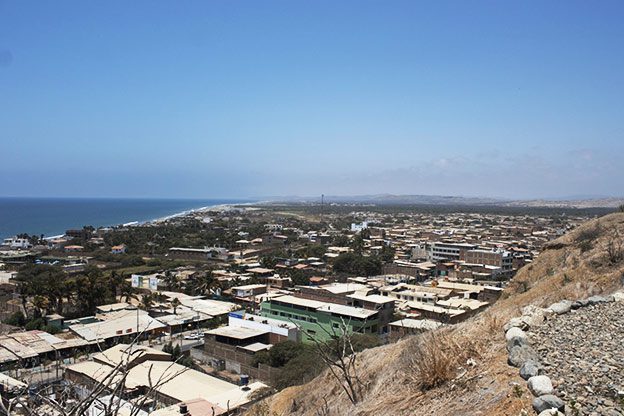 The Loki Hostel is located right at the entrance of the little town of Mancora. It has private access to the beach and a pool of its own. The hostel is big, cool, and offers a lot of places to relax such as hammocks, sunbeds and a restaurant with great food, which is not too expensive! You will also find a bar where you can enjoy a refreshing drink during the day or a few shots for the party during the night.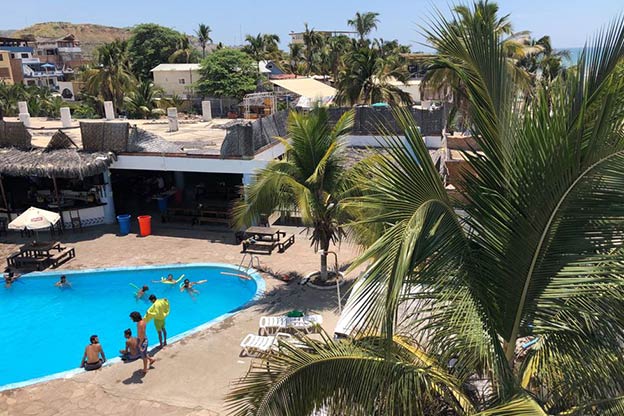 The hostel offers dorms and private rooms, which all have private bathrooms. The cheapest dorms (8-10 beds) are at 29 soles per night ($9 US dollars), and a private room for two is 110 soles/night ($33 US dollars). If you want to book this hostel, you can do it directly from their website or via Booking or TripAdvisor. Keep in mind that this is a party hostel and that party rimes with noise!
2-Bambu Hostel – Tarapoto Peru
Tarapoto is an extremely pleasant town in the Peruvian jungle, where city and rainforest blend themselves nicely. A lot of waterfalls are available just a few kilometers away from the city, and you can reach the wild forest walking. If you like the jungle, Tarapoto is a must to visit! Here are a few things to do when visiting this awesome city!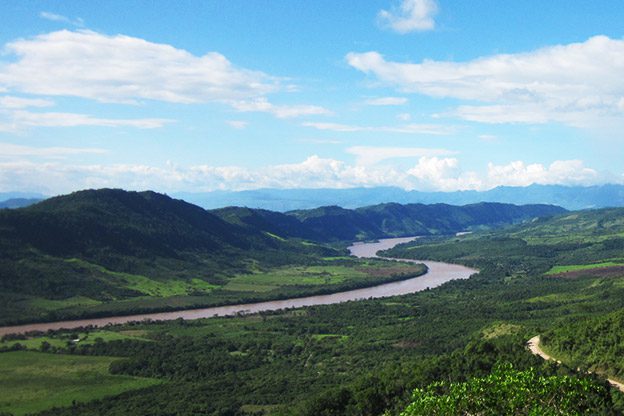 In this town, we recommend The Bambu Hostel: a lovely simple little hostel with one private room and three dorms. It is well situated in Tarapoto, a few blocks from the city center and 2-3 blocks from the main access to the rainforest and adventure. The staff is friendly, composed mostly out of young traveling volunteers that will always do their best to help you. There's a kitchen available for you to cook, and a place to hang your clothes when the humidity of the jungle takes over.
The price of a bed in a dorm is 20 soles/night ($6 US dollars), and the private room costs 36 soles ($11 US dollars) per night.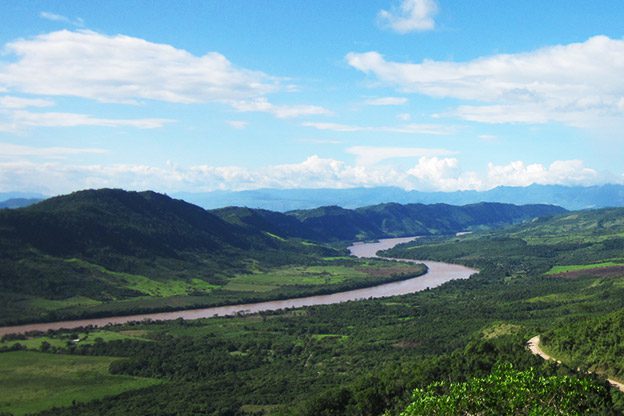 You can book your stay at the Bambu Hostel on TripAdvisor or Booking.
3-Frogs Chillhouse Hostel – Huanchaco Peru
Huanchaco is a calm beach town a few minutes bus ride north of Trujillo. It's a pleasant place that rimes with relaxing, enjoying good food and a few cold beers. Huanchaco is perfect for a few days of sitting back and appreciating the beach and simple pleasures of life.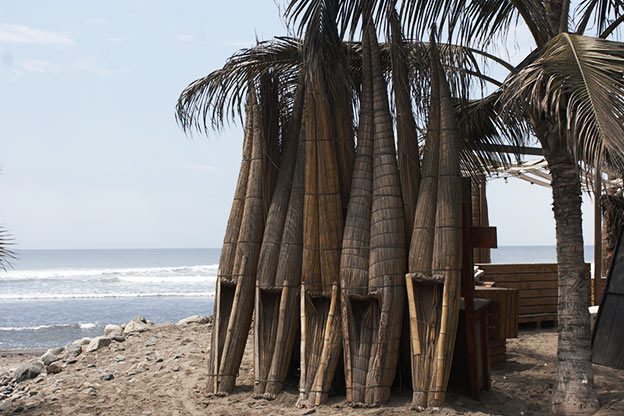 If you're coming to this town, The Frogs Chillhouse Hostel is the best cheap place for you to stay in. It is located at the end of Huanchaco, in front of the beach, which offers a nice view for the breakfast or the Pisco Sour of the evening.
The hostel is big, spacious and clean. There is a reception with someone at it 24/7, a kitchen where you can cook your own food, and a very cool bar at the 3rd floor, that is open from 6:00 pm every night. The hostel also has a pool table and a ping-pong table, and proposes activities almost every night, such as karaoke, movie night, and more.
Frogs Chillhouse Hostel also has bicycles available that you can use whenever you need to go to a place a little further out of town.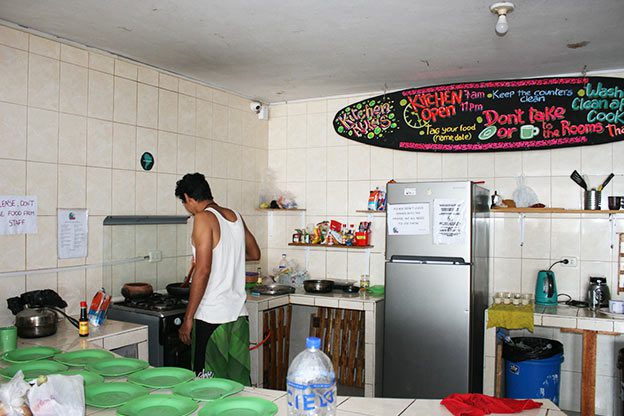 For a bed in a dorm, the price is 20 soles per night ($6 US dollars). Private rooms for two or three are available, and for a price starting at 45 soles ($14 US dollars) and going up if you, for example, want to have a room with an ocean view. You can make a reservation on Booking or on TripAdvisor.
4-Kokopelli Hostel – Paracas Peru
Paracas is also a nice beach town that is perfect for a weekend or a short trip. The national reserve of Paracas is a beautiful desert with incredible beaches, and the Islas Ballestas, which are islands with amazing sea life, attracts many tourists every year. On your way from Lima to Cusco, you might want to stop at Paracas, which is only five hours south of Lima! Don't forget to check out some ideas on what to do in Paracas.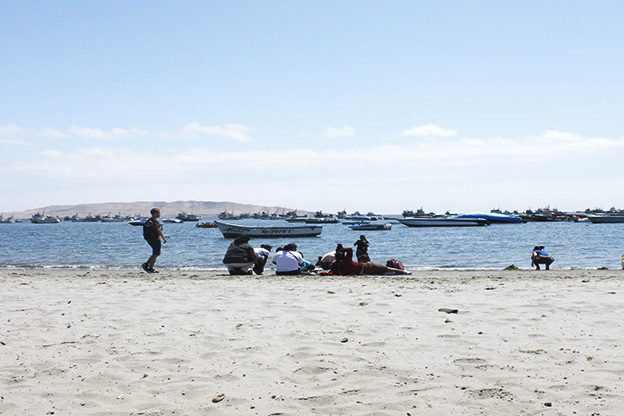 And while stopping at Paracas, the Kokopelli Hostel is a cheap but very good option if you want a nice place to stay at. Just a few meters from the beach, the hostel is located in the center of the town. Breakfast is included, as well as private lockers (bring your own lock) and free luggage storage. There are fun games and activities proposed, a ping-pong table, a pool table, a fussball as well as a giant Jenga & Sapo game available.
In addition, the hostel has a swimming pool to relax in if you don't want to get all sandy at the beach!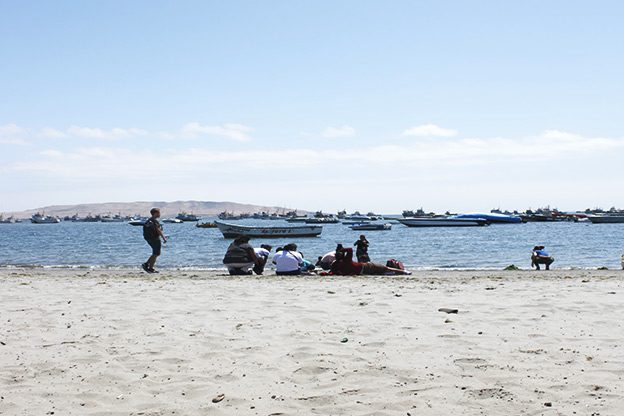 The private pods (beds with curtains) in a dorm are at 33 soles per night ($10 US dollars) and the private rooms start at 115 soles per night ($36 US dollars). You can book a room on their website, on Booking or TripAdvisor.
5-Wild Rover – Cusco Peru
Between Machu Picchu and Sacred Valley tours, you should definitely take a few days to visit the ancient capital of the Incan Empire: Cusco. The city offers beautiful streets to get lost in, spectacular viewpoints and a lot of cultural sites to walk in. And when visiting Cusco, why not stay at the Wild Rover hostel, located only five blocks from the main square, and that proposes a very nice view of the city center? If you want to have more options, go check out our article about 5 Cusco hotels you didn't know about!
Wild Rover is known for its parties and good vibes and is a place where travelers meet and spend a pleasant time together. The Hostel has huge screens, which is perfect for sports lovers who wish to watch football, rugby, boxing, tennis, or any other match of the season. The hostel also has its own restaurant, that serves international, Peruvian and Irish food all day long, and a special in-house Irish bar boasting a major balcony with a panoramic view you can enjoy while having a drink.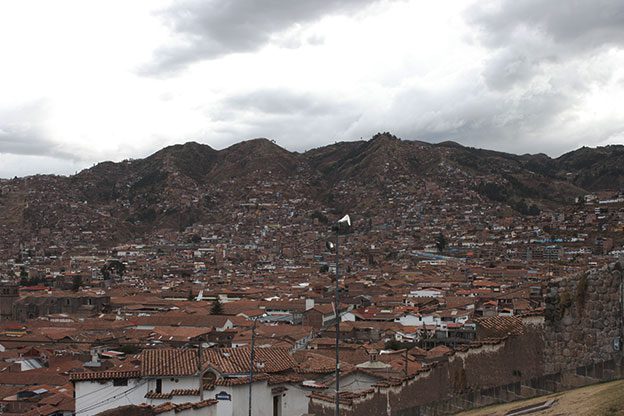 Both dorms and private rooms are available for the clients. A bed in a dorm with 20 beds is at 25 soles ($8 US dollars) per night, and the price then goes up if you prefer a dorm with less people, or a dorm with pod style beds, for a little more privacy. As for a private room, the price is between 130 and 165 soles for two per night (between $40 and $50 US dollars). It's possible to book directly through their website, or via Booking and TripAdvisor.
Now that you're here:
We're asking you, our reader, to make a contribution in support of our digital guide in order to keep informing, updating and inspiring people to visit Peru. Why now? In our near 20-year journey as the leading English-language source on travel in Peru, we've had our fair share of ups and downs-but nothing quite like the challenges brought forth in the first quarter of 2020.
By adapting to the changing face of the tourism and travel industry (on both local and international levels), we have no doubt we will come out stronger-especially with the support of our community. Because you will travel again, and we will be ready to show you the best of Peru.
Your financial support means we can keep sharing the best of Peru through high-quality stories, videos and insights provided by our dedicated team of contributors and editors based in Peru. And of course, We are here to answer your questions and help whenever you need us.
As well, it makes possible our commitment to support local and small businesses that make your visit an unforgettable one. Your support will help the people working in these industries get back on their feet once the world allows us to make our dream of enjoying everything Peru has to offer a reality again-from its mouthwatering gastronomy, thriving Amazon and archaeological wonders such as Machu Picchu.
Together, we will find a way through this. As a member of our community, your contribution, however big or small, is valuable.
Support Traveling & Living in Peru from as little as $1 - and it only takes a minute. Thank you!