Looking for a top restaurant experience in Barranco at a comfortable price? Mérito's latest offering, a set-lunch with rotating plate options, is your best bet.
When I first visited Mérito restaurant it was just a concept of Latin American mestizo food; international culinary techniques with Latin American flavors. Since then it has become a great restaurant for a gourmet—yet unpretentious—dining experience.
Juan Luis Martinez and best friend Jose Luis Saume, both chefs with experience in international kitchens, have created a delicious menu that portrays locally sourced products in a creative and delicious way. Their dishes change seasonally and the flavors and techniques are always spot on!
Cream of corn

Mahi mahi with sticky rice and salad

Fried yucca sticks
Located just around the corner from Barranco's main square, Mérito occupies a small location with two levels. The main level has an open kitchen and a long table right across from the stove where the cooks prepare and plate dishes right in front of you. That table in itself has an amazing vibe: it's just wood, stone and good energy. If you go to the second floor, where everything is wood, it has a great ambiance to share a table with friends.
Since October of this year, Mérito has been offering a great menu (set-lunch) deal that changes every day. The whole set-lunch can be enjoyed for under USD $10 and includes one drink and a three course meal. The most expensive combination costs S/ 45. This is only available during lunch hours (12pm-3pm), Monday to Friday.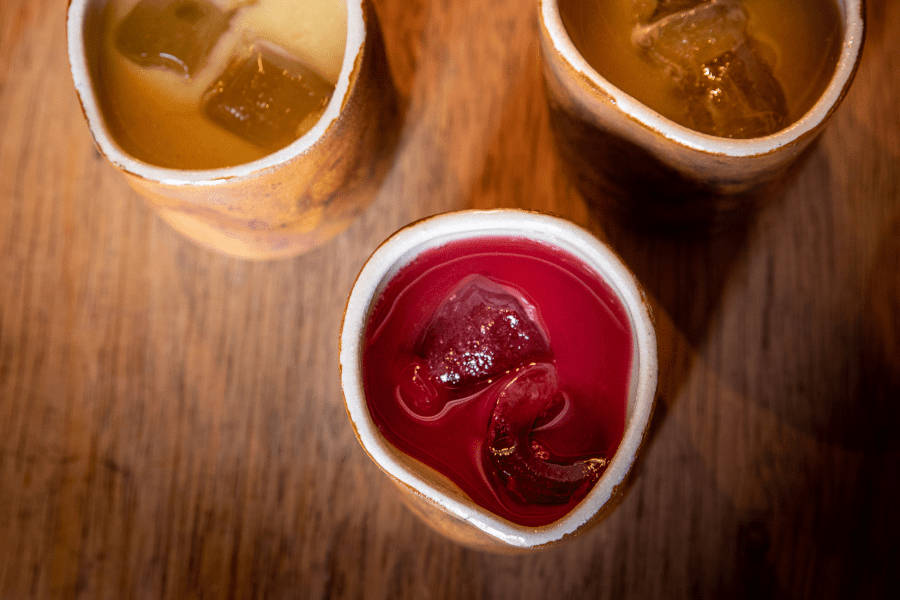 The drinks served during lunch are a take on agua fresca using fruits, herbs and flowers to create a very refreshing, yet non-alcoholic, beverage. Every meal has the option to select from two entrees and two different options of protein as a main course, followed by one of their luscious desserts.
As Jose Luis is vegetarian the restaurant includes a plant based option for lunch (S/ 35).
Mérito is a great place for good food during lunch time or dinner.
Salad with pituca (taro) chips

Chocolate dessert

Salty caramel cheesecake
Mérito
Jr. 28 De Julio 206, Barranco
Set-lunch: S/ 35-S/ 45
Lunch: Monday-Friday 12pm-3pm
Dinner: Monday-Saturday, 7:30pm-10:30pm
Closed Sundays
Cover photo: AmaraPhotos
Gallery photos: Daniel Quintero

Now that you're here:
We're asking you, our reader, to make a contribution in support of our digital guide in order to keep informing, updating and inspiring people to visit Peru. Why now? In our near 20-year journey as the leading English-language source on travel in Peru, we've had our fair share of ups and downs-but nothing quite like the challenges brought forth in the first quarter of 2020.
By adapting to the changing face of the tourism and travel industry (on both local and international levels), we have no doubt we will come out stronger-especially with the support of our community. Because you will travel again, and we will be ready to show you the best of Peru.
Your financial support means we can keep sharing the best of Peru through high-quality stories, videos and insights provided by our dedicated team of contributors and editors based in Peru. And of course, We are here to answer your questions and help whenever you need us.
As well, it makes possible our commitment to support local and small businesses that make your visit an unforgettable one. Your support will help the people working in these industries get back on their feet once the world allows us to make our dream of enjoying everything Peru has to offer a reality again-from its mouthwatering gastronomy, thriving Amazon and archaeological wonders such as Machu Picchu.
Together, we will find a way through this. As a member of our community, your contribution, however big or small, is valuable.
Support Traveling & Living in Peru from as little as $1 - and it only takes a minute. Thank you!