These Peruvian fruits are full of texture and health benefits. These are the six that you should bite into on your next visit to Peru.
1.  Lúcuma 
Lucuma originated in the Andes of Peru, and is also grown in Chile and Ecuador. The fruit was represented in ceramics and other art forms of the Moche people. This Peruvian fruit is green on the outside and a nice, creamy orange-gold on the inside. The most popular ways to consume Lucuma is in ice cream, desserts and in drinks such as smoothies. We suggest you bite into the fruit, as it is high in iron and fiber.
Learn more about the fruit here.
2. Tuna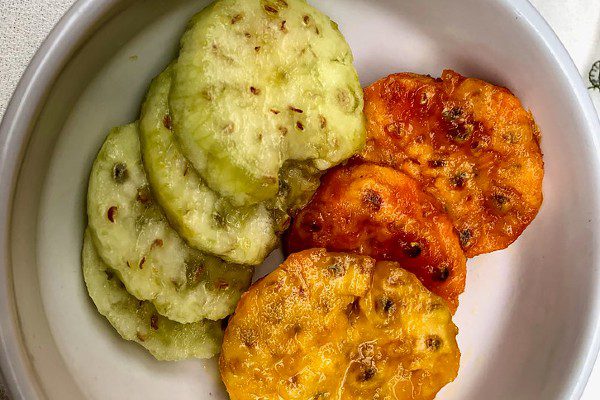 Tuna is a fruit that in Peru is commonly known as the prickly pear or opuntia. The round fruit comes in various colors and has thorns on its skin. You can find the fruit across the southern Andean plateau, growing on top of cacti pads. The tuna pads are also edible and are very delicious. Learn more about the prickly pear here.
3. Aguaymanto
Goldenberry or cape gooseberry are two other names for aguaymanto, a small, round cherry tomato-like fruit. The fruit can be found in the tropical areas of Peru, and is a great tangy snack. Try making jam or adding aguaymanto to your salads, as it's packed with vitamins A and C.
4. Pitaya: a colorful Peruvian fruit
Pitaya is low in calories with a nice mild flavor, and also comes in various beautiful colors. It's also known as dragon fruit and has a similar flavor to kiwi. The fruit grows in the regions of Amazonas and San Martín, though you can easily find it in markets around Lima.
5. Guanabana
Guanabana, also known as soursop, is a fruit grown in the tropical areas of the Americas and Caribbean. It's green on the outside with a creamy white inside and large black seeds. This popular fruit is perfect for making juices and ice cream. Guanabana is also rich in minerals, vitamin C and antioxidants.
6. Granadilla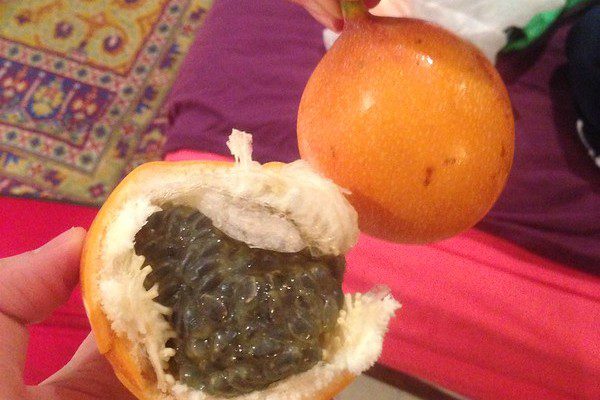 This goopy and sweet fruit has a hard shell that is easy to crack before getting to the good stuff. Though the inside is loaded with seeds, this doesn't stop anyone from enjoying its sweet nectar -and the crunchy seeds for that matter. Some other popular ways to enjoy granadilla is with juices and ice cream (like with many other popular Peruvian fruits). Learn more about granadilla's benefits here.
Cover photo: Carla Dalmolin/Flicrk
This article has been updated from its original version by Natasha Clay published February 2, 2018.
Now that you're here:
We're asking you, our reader, to make a contribution in support of our digital guide in order to keep informing, updating and inspiring people to visit Peru. Why now? In our near 20-year journey as the leading English-language source on travel in Peru, we've had our fair share of ups and downs-but nothing quite like the challenges brought forth in the first quarter of 2020.
By adapting to the changing face of the tourism and travel industry (on both local and international levels), we have no doubt we will come out stronger-especially with the support of our community. Because you will travel again, and we will be ready to show you the best of Peru.
Your financial support means we can keep sharing the best of Peru through high-quality stories, videos and insights provided by our dedicated team of contributors and editors based in Peru. And of course, We are here to answer your questions and help whenever you need us.
As well, it makes possible our commitment to support local and small businesses that make your visit an unforgettable one. Your support will help the people working in these industries get back on their feet once the world allows us to make our dream of enjoying everything Peru has to offer a reality again-from its mouthwatering gastronomy, thriving Amazon and archaeological wonders such as Machu Picchu.
Together, we will find a way through this. As a member of our community, your contribution, however big or small, is valuable.
Support Traveling & Living in Peru from as little as $1 - and it only takes a minute. Thank you!