Today our four-week itinerary for traveling in Peru arrives at its final stage: Puno and Cusco, the city that will take you to the most-visited tourist attraction in Peru, Machu Picchu of course.
Thanks to Gilad, an experienced traveler, we have been touring these past weeks in many places around the country. The first part consisted of arriving in Lima and getting to know the best way to move around Peru. Then, the itinerary suggested going to Huaraz and Paracas, followed by Huacachina and Arequipa.
Are you ready to end your trip? We sure are! So, here is the last part of the itinerary Gilad, a self-proclaimed anxious traveler, has shared with all of us:
Puno
What to do:
Floating Islands
People come to Puno primarily for one reason: to see Lake Titicaca. On the Peruvian side of the lake (it borders Bolivia as well), there are artificial floating islands made by the Uros people, an indigenous people from the region. The tour is quite touristy, with locals trying to sell you bracelets and chatchkes that you likely don't need, but the views of the lake are pretty spectacular, and the islands are really one of a kind.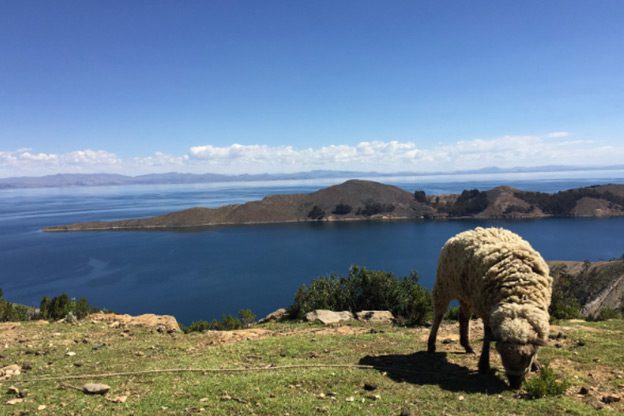 Where to stay:
Cozy Hostel – Puno is proper cold, and Cozy hostel prepares you for it with heavy, comfy blankets you can sink into and never get out of. The hostel is pretty barebones but comes with free breakfast and a lounge space where you can chat with other travelers, not to mention it's really quite affordable.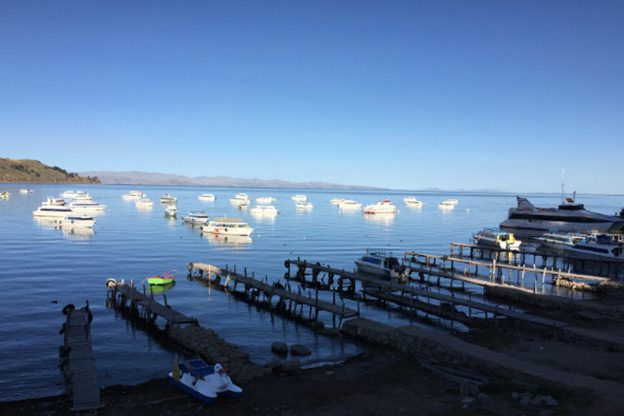 Cusco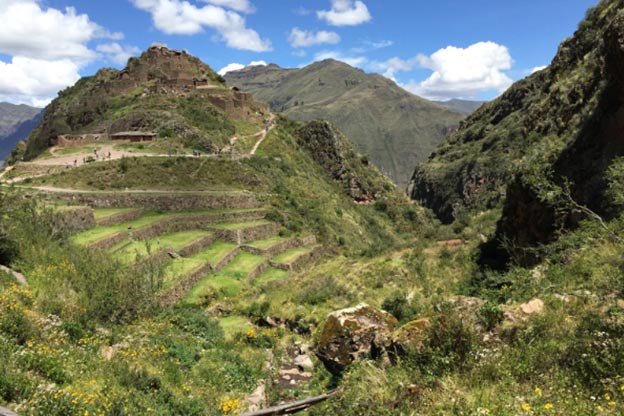 What to do in Cusco:
Okay, well obviously you're here to see Machu Picchu, so let me outline the basic options of getting there.
You can take a bus from Cusco to Ollantaytambo, and from there take a train to the base of Machu Picchu.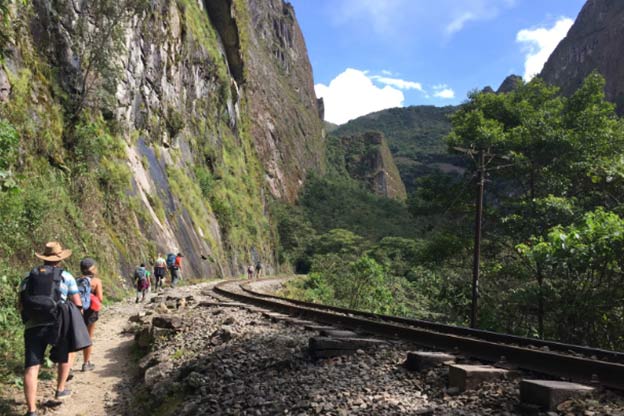 The Inca Trail is thought of to be the most authentic trek to Machu Picchu, as it follows the path of the Incas as they used to get there from the Cusco region. The trek is four days long and winds through an array of landscapes like the cloud forest and the jungle surrounding Machu Picchu. It's known for its entrance into Machu Picchu being from the top at the Sungate rather than the bottom, just as the Incas used to enter it. The Inca Trail, however, needs to be booked well in advance. I'm talking 4-6 months in advance.
The Salkantay Trail is the trek that I did and I'll recommend it until my dying breath. The five-day hike is hard – there's no way around it. On days one and two you spend most of your time hiking uphill until you reach the Salkantay Pass – a glacier that overlooks the Cusco region. The following few days are spent going mostly downhill into the jungle, soaking in (therapeutic and much needed) hot springs, zip-lining through the mountains and hanging out with your fellow hike mates. The social aspect of this hike is something really unique because everyone goes through the struggle together and becomes really quite close as a result. I also think this hike gives you the most diverse variety of the regions biome, as it takes you through the glacial mountains and down into the jungle while passing the cloud forest in between.
The jungle trail is kind of a moderate option among the three. It's still a difficult four-day hike, but it bypasses the glaciers and takes you straight downhill into the jungle. Usually, the jungle trail features more adventure-sport type activities like mountain biking, whitewater river rafting, and zip-lining. It sounds like a blast and it definitely still gives you the spectacular views, just with some added adventure in between.
All of these options result in the same thing: Machu Picchu. And I will say, I was personally really worried it would be an overblown, overcrowded and disappointing tourist trap. But it wasn't. The archaeological site is brimming with jaw-dropping architecture, authenticity and respect for the Incas who constructed it. You can generally stay in Machu Picchu until around 5:00 pm, and there are a lot of reasons why you should. But eventually, you'll take either the short but expensive train ride or the long and cheap bus ride back to Cusco.
Rainbow Mountain is iconic these days, mostly because Instagrammers have blown up travel hashtags with pictures of it. The mountain sits at 5200m above sea level, and its colorful striations make it a pretty worthwhile destination for the six-hour hike. Note: This is a difficult hike. The incline is relatively manageable, but the altitude is killer here. Go at your own pace, and remember that the option to ride a mule to the top is always there for you. Hopefully, you're not like me and get to the top only to be greeted by a snowstorm that essentially makes the mountain invisible. Warning: do NOT attempt the Rainbow Mountain hike on your first day in Cusco. The altitude will flatten you if you don't have a few days to acclimate.
The Sacred Valley is pretty incredible in the sense that it is enormous and requires a full day to visit. This tour takes you to smaller and lesser-known Incan ruins surrounding Cusco, and shows explain to you how the Incas used to live in and construct these places. This tour can be relatively touristy – more so than most. So just accept it and keep it in mind when you're being shuttled from spot to spot during the day. This is a good activity to do on your first day, as the valley is at a lower altitude and will help you acclimatize better.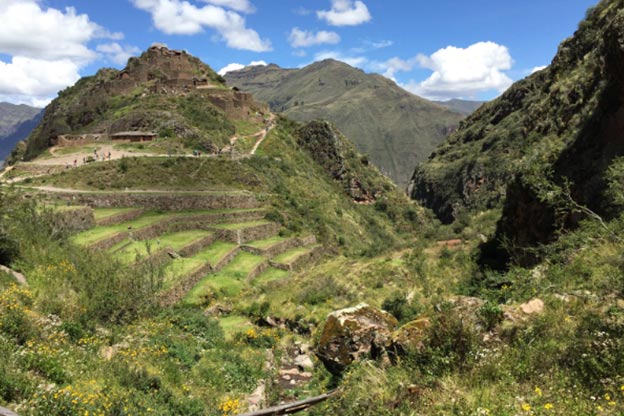 This lesser-known spot outside of Cusco is pretty incredible in that it's totally different from other activities around Cusco. The Maras Salt Mines are an artificially-made terrace system that collects salt from the river that runs between Cusco and Ollantaytambo. They're pretty breathtaking and they're only a quick drive outside of Cusco. The full-day tour takes around 6 hours and has you back by dinner time.
Find the viewpoint at the top of the city
Wind your way through the backstreets of Cusco and try and find the Jesus statue that overlooks Cusco. When we did it, we got quite lost and had a local street dog actually lead us the right way, so download maps.me before setting out on this one.
Check out the (free) chocolate museum
Cusco has a free guided chocolate museum tour that shows you the process of making chocolate from harvesting the cocoa pods to adding in all the creamy good stuff that makes it delicious. The tour comes with free samples (which is what convinced me) and is pretty fascinating. It only takes a half-hour or so, though, so don't plan it as a full-day activity.
So, did you like this itinerary and travel tips for visiting Peru? What would you add or subtract to it? If you missed it, here is the complete tour: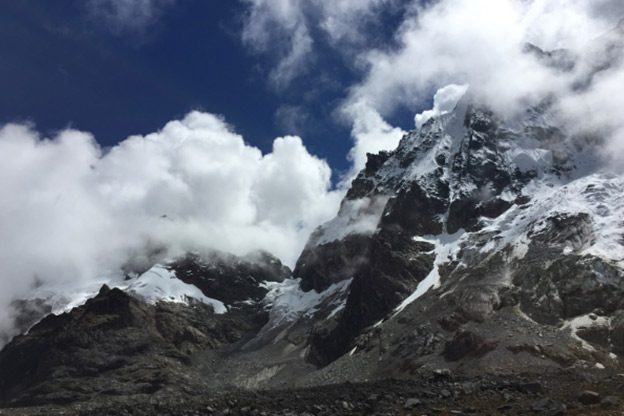 Fly into Lima
Bus to Huaraz
Bus back to Lima
Bus to Paracas
Bus to Huacachina
Bus to Arequipa
Bus to Puno
Bus to Cusco
Fly back to Lima
Fly Home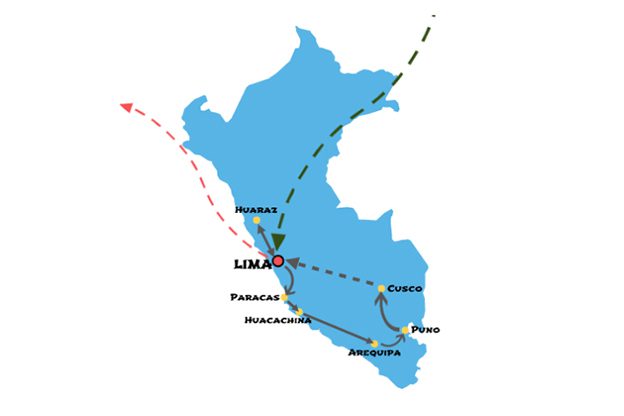 Gilad is a traveler in his 20s who takes advantage of every opportunity to travel. He has hypochondriasis, OCD and moderate anxiety, but doesn't let this stop him from experiencing the world, and in fact, he has managed to turn his mental shortcomings into positives. His website Anxious & Abroad aims to show other nervous travelers and firs-timers that travel isn't just for the carefree nomadic types, but can be fun and rewarding for any kind of person — neurotic, meticulous, anxious or organized.
By Gilad.
Cover Photo Pxhere.
Now that you're here:
We're asking you, our reader, to make a contribution in support of our digital guide in order to keep informing, updating and inspiring people to visit Peru. Why now? In our near 20-year journey as the leading English-language source on travel in Peru, we've had our fair share of ups and downs-but nothing quite like the challenges brought forth in the first quarter of 2020.
By adapting to the changing face of the tourism and travel industry (on both local and international levels), we have no doubt we will come out stronger-especially with the support of our community. Because you will travel again, and we will be ready to show you the best of Peru.
Your financial support means we can keep sharing the best of Peru through high-quality stories, videos and insights provided by our dedicated team of contributors and editors based in Peru. And of course, We are here to answer your questions and help whenever you need us.
As well, it makes possible our commitment to support local and small businesses that make your visit an unforgettable one. Your support will help the people working in these industries get back on their feet once the world allows us to make our dream of enjoying everything Peru has to offer a reality again-from its mouthwatering gastronomy, thriving Amazon and archaeological wonders such as Machu Picchu.
Together, we will find a way through this. As a member of our community, your contribution, however big or small, is valuable.
Support Traveling & Living in Peru from as little as $1 - and it only takes a minute. Thank you!