To relish in a temporary disconnect from technology a Forbes writer traveled to Machu Picchu and other destinations in Peru. Follow his itinerary here.
Forbes media and tech writer Peter Csathy recently shared the week-long trip he made through Peru with his wife, who was celebrating her birthday. The goal? It was, of course, to experience Machu Picchu, but in order to do it appropriately Csathy had to disconnect from all mobile devices he's usually with at work.
Take a look at the itinerary he recommends filled with the things that you should do in order to satisfy all the senses and fully detox your life:
Are you ready or know of someone who needs to unplug and recharge?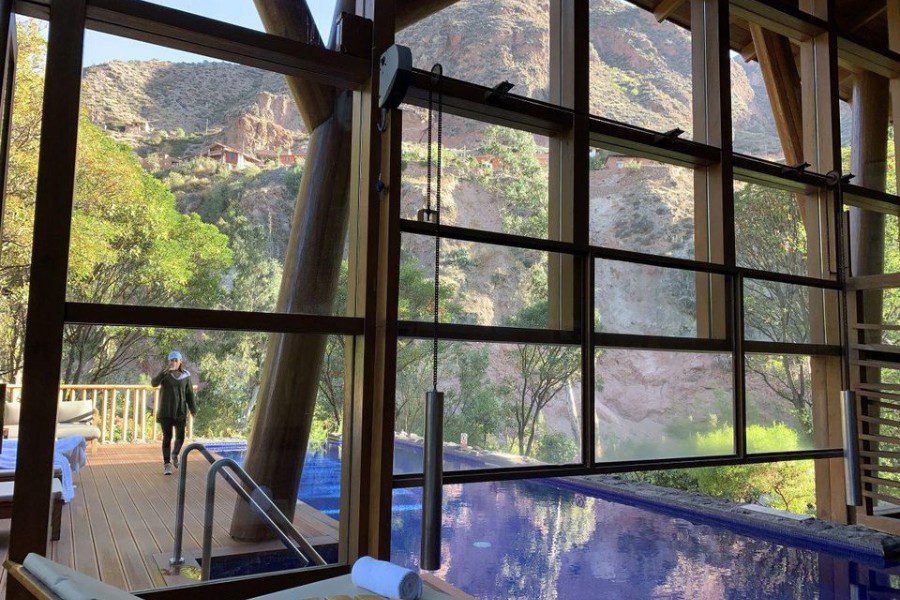 The vibe: Go all in or not at all!
This was a celebratory trip so Csathy and his wife went all in on enjoying the best of Peru's hotels, restaurants and transport services. They were efficient with their time and packed in as much as they could enjoy during each day. And the vibe? They went for contemporary yet luxurious indulgences, a great combo to fully immerse yourself in. (Oh, and they had pisco sours every day at every opportunity they could. That's another great way to escape!)
Day 1: Lima as culinary destination
From San Diego to Lima, Csathy writes they were ready to enjoy Lima's fascinating culinary scene. And so, they stayed two days and three nights in the capital city.
Where did they stay? The Belmond Miraflores Park Hotel. It has perfect ocean views, a great restaurant and bar named Tragaluz, and exceptional customer care, says the Forbes writer.
On their first day they enjoyed the Larco Museum and its beautiful cafe. Next? They headed to Barranco to catch a bit of that bohemian, art scene. They dined at Statera, a new restaurant in Lima. They had nothing but rave reviews about the food, the drinks and the attention to details of the numerous wait staff. They ended the night at Barranco staple Ayahuasca.
Day 2: Lima essentials
The couple went to more standout restaurants on their second day, including La Mar and Amoramar.
Day 3: Easing your way to the altitude
To acclimate to the altitude on their way to the Sacred Valley, Csathy suggests taking private transport from Cusco's airport to Urubamba, where they stayed at the Tambo del Inka resort and spa. An indoor/outdoor pool overlooking the mountains of the Sacred Valley is one of the highlights of this hotel.
Day 4: Time for adventure
The Sacred Valley is for exploration and discovering the natural wonders around you. The couple decided they would do so through a private rafting tour. After, they visited the Ollantaytambo ruins.
Day 5: Machu Picchu, the indulgent way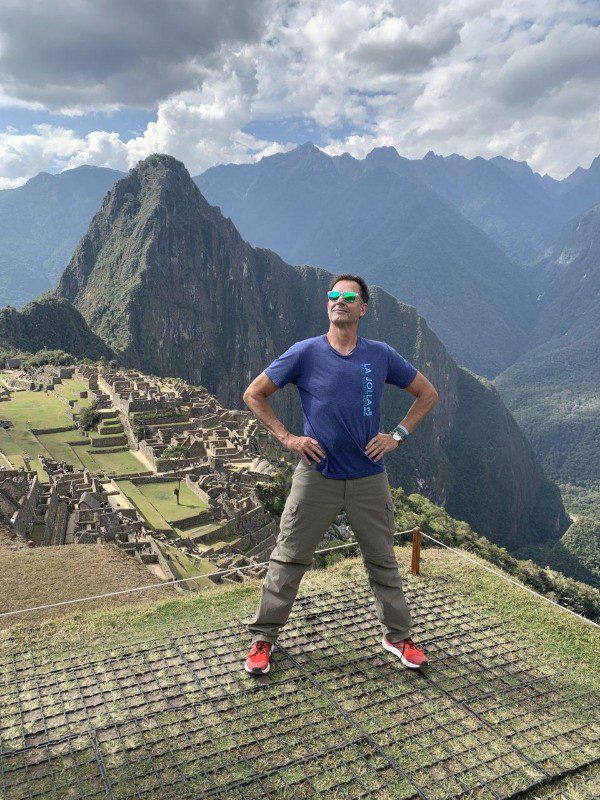 Since Machu Picchu was the trip's raison d'êtr, the couple opted to spare no expense to experience it to the fullest. They opted to take the Vistadome train to Machu Picchu, which gave them 360 degree views of the landscape leading up to the citadel.
There was no question for them as to where they would stay: Belmond Sanctuary Lodge. A few things makes this the only choice travelers should take, according to Csathy. First, it's cozy yet luxurious hotel that while it will cost you a pretty penny, is worth it for the service and all (great) meals and drinks included in the price tag. Visitors staying at the lodge also have first dibs on securing early access to the citadel, allowing them to enjoy it without much of the crowds that come through. There's also the added benefit of staying right at the entrance of Machu Picchu, instead of below in Aguas Calientes.
Day 6: Enjoying an almost empty citadel
There are two hikes that you can do once in Machu Picchu: hike up the sister mountain Huayna Picchu or the peak of Machu Picchu itself, which is what Csathy opted for. Perfect for the full view of this wonder of the world. The couple took a break after the morning hike at the hotel and were able go back in to the citadel once more in the afternoon.
To close out the experience, they traveled back to Cusco on the Belmond Hiram Bingham train, a luxurious train with an old world feel. Not a train Csathy would pay for again. In Cusco city they opted to stay at the JW Marriott El Convento Hotel. Try the top floor with balcony room, Csathy recommends.
Day 7: The wonders of Cusco
Last but not least they enjoyed wandering the streets of Cusco, which held many pleasant surprises for them. After all the luxury, a very affordable and enjoyable lunch at Pachapapa is what the Forbes writer Csathy recommends.
Source: Forbes
Cover photo: Lima Tours
Now that you're here:
We're asking you, our reader, to make a contribution in support of our digital guide in order to keep informing, updating and inspiring people to visit Peru. Why now? In our near 20-year journey as the leading English-language source on travel in Peru, we've had our fair share of ups and downs-but nothing quite like the challenges brought forth in the first quarter of 2020.
By adapting to the changing face of the tourism and travel industry (on both local and international levels), we have no doubt we will come out stronger-especially with the support of our community. Because you will travel again, and we will be ready to show you the best of Peru.
Your financial support means we can keep sharing the best of Peru through high-quality stories, videos and insights provided by our dedicated team of contributors and editors based in Peru. And of course, We are here to answer your questions and help whenever you need us.
As well, it makes possible our commitment to support local and small businesses that make your visit an unforgettable one. Your support will help the people working in these industries get back on their feet once the world allows us to make our dream of enjoying everything Peru has to offer a reality again-from its mouthwatering gastronomy, thriving Amazon and archaeological wonders such as Machu Picchu.
Together, we will find a way through this. As a member of our community, your contribution, however big or small, is valuable.
Support Traveling & Living in Peru from as little as $1 - and it only takes a minute. Thank you!